Pappy Van Winkle's 10 Year & 12 Year Lot B & 15 Year Bundle
Included in this Collection: 
Pappy Van Winkle's 10 Year 
Old Rip Van Winkle 10 Year Kentucky Straight Bourbon Whiskey
This bourbon whiskey is bottled at nearly barrel proof. Just a splash of Kentucky limestone water is added after a decade of aging. Rich, yet smooth, this bourbon takes a back seat to none.
A sweet vanilla nose with caramel, pecan and oak wood. Smooth, mellow flavor consisting of robust wheat, cherries and oak. Features a long, smoky wheat finish with hints of fruit, spice and oak tannins.
At 107 proof This wonderful bourbon is bottled as close to barrel proof as possible. We add just a splash of our Kentucky limestone well-water when we empty the barrels for bottling. Thus, this whiskey is as smooth as any you will find.
Old Rip Van Winkle Handmade Bourbon 10 years old - 45% abv (90 proof) This fine whiskey has as pleasant a taste as any whiskey around. The 10 full years of aging combine nicely with its 45% apy (90 proof). A hint of caramel flavor is enjoyed when one tastes this fine hand-crafted bourbon. This bourbon has a "rich, plush texture." Rated 90 -- Beverage Tasting Institute Handmade Bourbon Kentucky Straight Bourbon Whiskey Old Rip Van Winkle
Pappy Van Winkle's 12 Year Lot B
Van Winkle Special Reserve 12 Year Kentucky Straight Bourbon Whiskey
Van Winkle Special Reserve is the perfect combination of age and proof in a bourbon. This sweet, full-bodied whiskey has been described by some as "nectar." The 12 years of aging and medium proof seem to be just right in creating a very pleasant drink of American whiskey. This fine bourbon can compete with any excellent cognac as an after-dinner drink. The overall impression is rich and deep, we're sure that you'll keep reaching for Van Winkle Special Reserve bourbon time and time again.
In this Kentucky Straight Bourbon Whiskey you'll see a brilliant, amber-orange color. The smell is luscious, complex toffee. Taste a round, supple entry, leading to a dry, expansive, medium body whiskey. Enjoy notes of caramel, nuts, and brown spices with a lengthy, enveloping finish. It's an outrageously smooth and decadent bourbon.
Tasking notes are highlighted by light aromas of dried mango, cocoa, fruit and spiced peach. Flavors of honey, oak and tobacco dance on the pallet make this whiskey like nectar and sippable like cognac. The finish is balanced and dry, with a lingering tingle.
Pappy Van Winkle's 15 Year 
Pappy Van Winkle 15 Year Kentucky Straight Bourbon Whiskey
This American bourbon is expressly produced according to the exclusive Van Winkle family wheated-recipe and specially selected from whiskey barrels in the heart of the aging warehouses, this bourbon remained undisturbed for 15 years to age in deep-charred heavy oak untouched by human hands, unhurried by time. Making it one of the most highly sought after whiskies.
In Pappy's 15 Year old bourbon whiskey you will find an elegant and sweet aroma with caramel corn and vanilla. This wheated whiskey features big flavors of leather, oak and complex fruitiness. The finish is smooth with notes of spice and oak tannins.
All items will be shipped together.
Pappy began working at W.L. Weller & Sons first as a traveling whiskey salesman and eventually as the President of Stitzel-Weller Distillery. He helped shape the industry during and after Prohibition. Through his endeavors in the warehouse, the boardroom and on the road, he built a reputation in the bourbon industry that was second to none. Fine bourbon was his mission, and he accepted nothing less.
Pappy's son, Julian Jr., operated the distillery from 1964 until the family sold it in 1972. After, not one to be defeated, he got himself an office and a secretary and formed a company called J.P. Van Winkle and Son. He got into marketing bourbon through many types of commemorative decanters, some of the more popular being for universities. But he never stopped bottling on the side. He created the Old Rip Van Winkle label as a side venture in case his son, Julian III, wanted to come into the business.
Julian III took over the business in 1981 after his father passed away. He was 32 years old with a wife and four young children. The premium bourbon business was in a lull, but 90 years ago, Pappy started from the ground up, too. So, with this same, innate passion, Julian purchased the Old Hoffman Distillery in Lawrenceburg, Kentucky, for barrel storage and bottling purposes. He couldn't afford much advertising, but the quality of Old Rip Van Winkle sold itself. Julian III and his impeccable palate created quite a stir.
When first approached by Buffalo Trace, Julian III was honored, but not immediately interested. He had ample bourbon aging, but the concern was for future reserves, since by this time, bourbon was increasing in popularity. Buffalo Trace bought the W.L. Weller label in 1999 and had been making the bourbon with nearly the same recipe as Pappy's. The transition was easy. As of May 2002, Buffalo Trace has produced the Van Winkle bourbons, using Pappy's exact recipe. This change allows Old Rip Van Winkle to maintain their strict quality standards while producing more barrels for future enjoyment.
Customer Reviews
Write a Review
Ask a Question
Filter Reviews:
bite
words
flight
occasion bourbon
surprise
shape
tasting
Pappy
hubby
husbands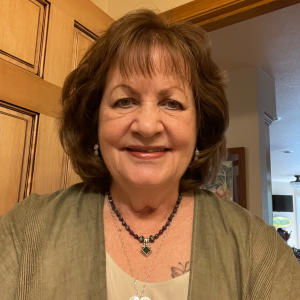 LS
12/30/2021
Laurie S.

United States
05/15/2021
Annemarie M.

United States
Amazing!!
I purchased this for my husbands birthday and could not have been more impressed. It was well packed and was a great way to have a flight for tasting if he wanted. Pappy was completely worth it and in his words, "very complex with a surprisingly sweet finish although it had more of a bite than expected. I've only tried the 10 so far as this is a special occasion bourbon."
05/10/2021
Scott

United States
Connoisseur within reason
Not a bad sip, but way over priced , just need to travel a bit for a more reasonable satisfying Conscious,
03/13/2021
Nancy G.

United States
Wonderful Service
Fantastic. I ordered this bundle for my husband for our 25th wedding anniversary. They arrived in one day and were beautifully gift wrapped. He was so surprised and HAPPY! Thank you Wooden CorK!