Whistler's Storm releases gift packs
UK-based alcoholic tea brand Whistler's Storm is launching limited edition gift packs that will be available at consumer fairs in November.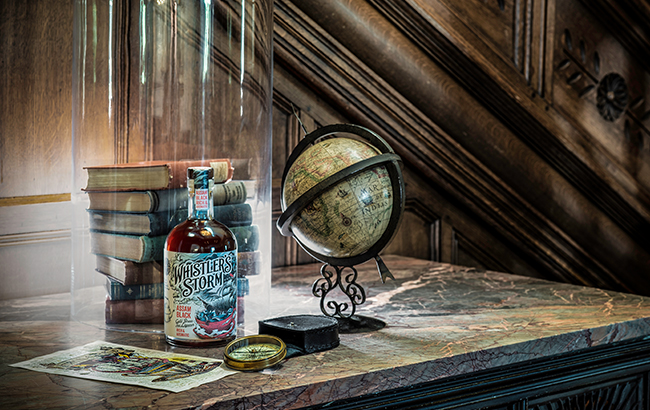 The gift packs will contain miniature bottles of Whistler's Storm cold brew tea liqueur bottlings, notably the Assam Black and Earl Grey expressions, along with matching liqueur chocolates. The brand, which is based in Birmingham, launched in December 2020 at a Christmas market in Manchester, and carried out its website launch in July this year. Founder Dom Richardson said: "I still cannot believe I've done it – having discovered the perfect opportunity on a visit to India in December 2019, the Covid-19 lockdowns that followed gave me the time and head space to develop my idea of producing premium-quality, tea-based liqueurs. "So after 10 years, with two of them in development, I now have a brand and product to be proud of." The gift packs will be available at two shows. From 18-21 November, the product can be purchased from Stand K69 at The Festive Gift Fair, located at the National Exhibition Centre (NEC) in Birmingham. From 24-28 November, consumers can pick up the pack from Stand F647 at The Eat and Drink Festival Christmas show in Olympia, London. Whistler's Storm Assam Black and Earl Grey cold brew liqueurs are both ordinarily sold as 700ml bottlings, for RRP £19.95 (US$25.58) from the brand's official website, whistlersstorm.co.uk. In August this year, another alcoholic tea brand,
Noveltea, achieved carbon-negative status
by offsetting double the amount of carbon it produces per bottle.