Top 50 innovative spirits of 2022: 40-31
A blend of whisky nationalities, a Port-finished brandy, and a gin designed for sipping all dominate the second chapter of our most innovative spirits launches list.
As whisky producers start to
look beyond peat
as a method to impart flavour into their spirits, Glenmorangie set their eyes on botanicals for the latest edition in its 'A Tale of' collection. Meanwhile, a series of firsts saw the launch of Wales' 'first' aquavit, while Jack Daniel's unveiled its first single malt American whiskey.
Keep scrolling to see the second part of our top 50 innovative spirits launches of 2022, counting down from 40 to 31.
---
40. St-Remy Cask Finish Collection - Port casks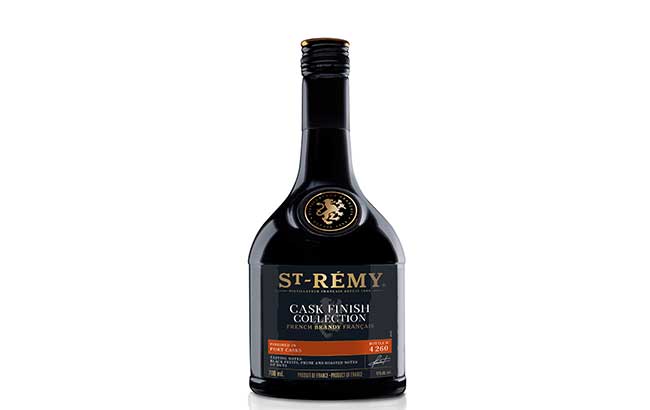 This French brandy
was finished in a mix of casks that previously held a fortified Portuguese wine, Tawny Port. St-Rémy released 13,360 individually numbered bottles of the brandy as part of its Cask Finish Collection series, which celebrates master blender Cécile Roudaut.
---
39. Tácnbora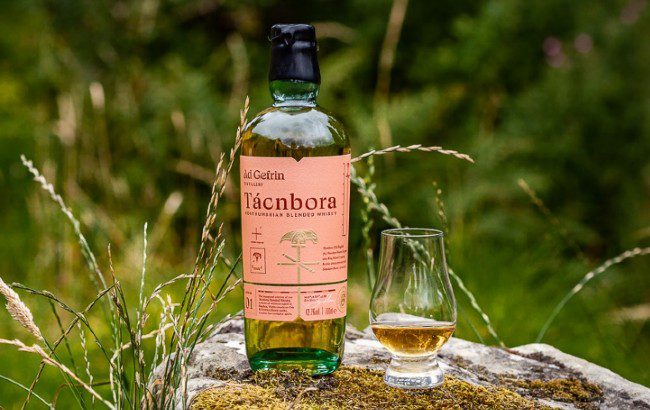 Ad Gefrin, England's northernmost distillery, combined Irish and Scotch whiskies
to create this blend
. It is made with a mix of malt and grain whiskies that have been matured in virgin American oak and oloroso Sherry casks.
---
38. Glenmorangie A Tale of the Forest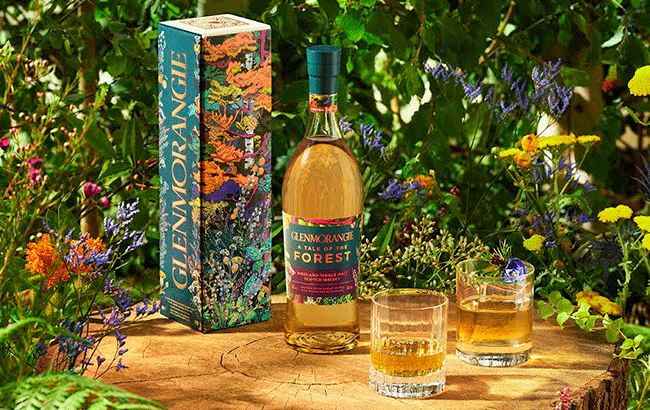 This was Highland single malt producer Glenmorangie's
first whisky that was made from barley kilned with woodland botanicals
such as juniper berries, birch bark and heather flowers. Aged in Bourbon barrels and refill casks, the whisky is 46% ABV.
---
37. Ching Shih Dark Spiced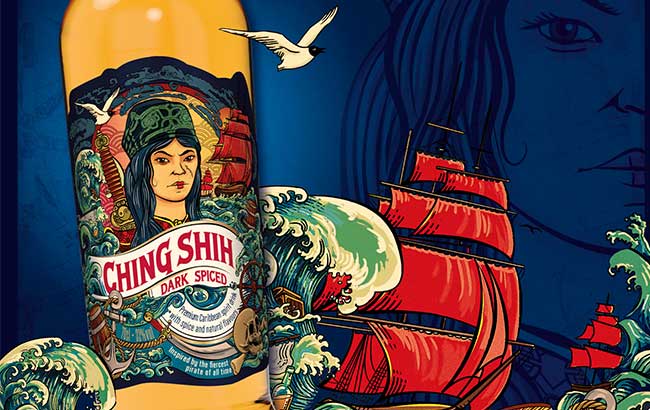 La Martiniquaise-Bardinet was inspired by Chinese female pirate Zheng Yi Sao, also known as Ching Shih, when making this
Caribbean spirit drink
. At 32% ABV, the spirit drink is said to have notes of vanilla, cinnamon and toffee. It is recommended served with cola, lime and ice.
---
36. Coachbuilt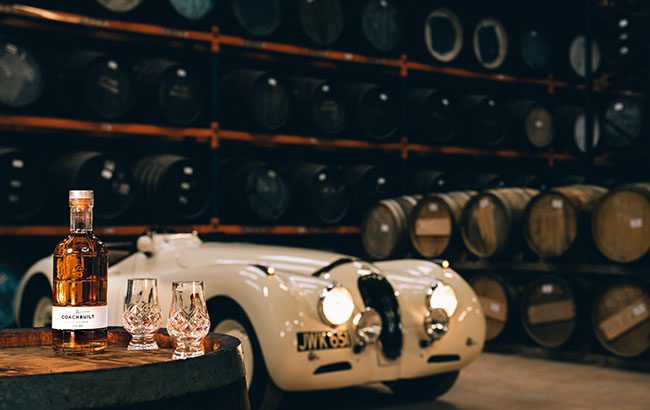 Whisky expert George Koutsakis and former Formula One racing driver Jenson Button collaborated to create
this blended whisky
. Coachbuilt consists of liquid sourced from all five whisky making regions of Scotland: Islay, Speyside, Campbeltown, the Highlands and the Lowlands.
---
35. Jameson Single Pot Still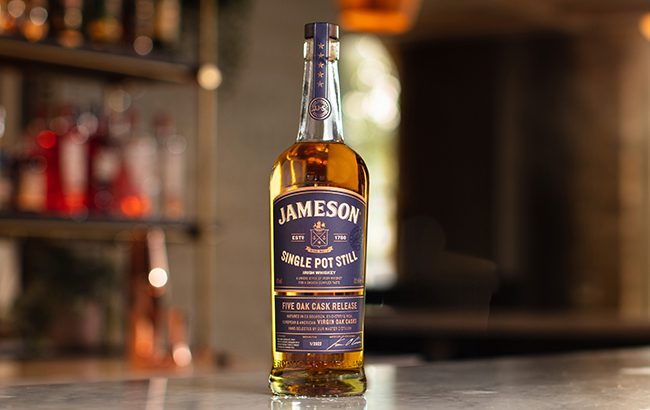 In October Irish Distillers
added a permanent single pot still variant
to the brand's core range, a significant development for the brand. The 46% ABV liquid, made from a mash bill of malted and unmalted barley, was aged in Bourbon and Sherry casks, and three virgin oak casks: American, European, and Irish.
---
34. Jack Daniel's American single malt whiskey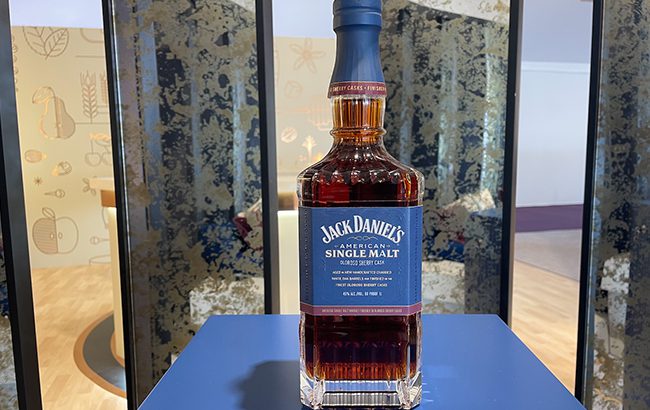 Made from 100% malted barley, this is
the first American single malt from Jack Daniel's
. The whiskey was aged in new charred American oak barrels for at least five years, before being finished in oloroso Sherry casks for two years and eight months. It is 45% ABV and will be available exclusively in the global travel retail channel from June 2023.
---
33. Hernö sipping gin 2022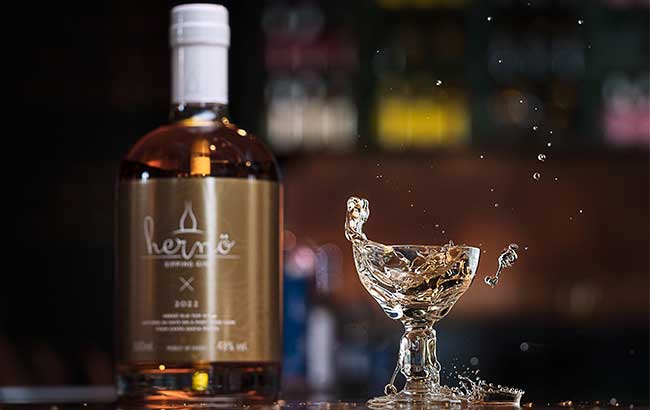 Swedish producer Hernö rested its Old Tom Gin for 60 days in ex-tawny Port casks from Santa Marta de Penaguião, Portugal. The result is
a sipping gin
that sits at 43% ABV. Tasting notes include oak aromas leading to a rich texture and nutty flavours.
---
32. Punchy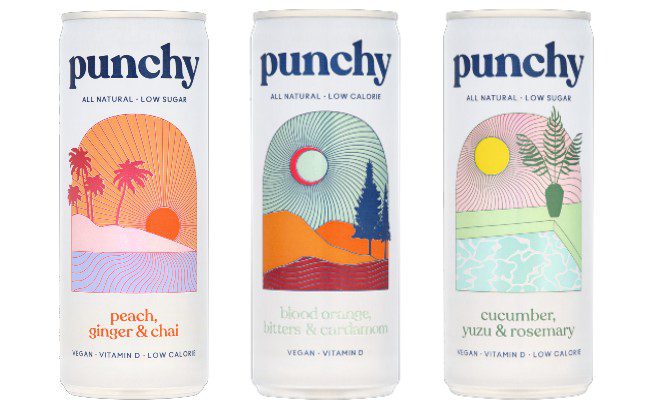 Non-alcoholic canned beverage brand Punchy debuted
three flavoured mixers
containing 50% of the recommended daily intake of vitamin D. The range comprises three expressions: Punchy Peach, Ginger and Chai; Punchy Blood Orange, Bitters and Cardamom; and Punchy Cucumber, Yuzu and Rosemary.
---
31. Silver Circle aquavit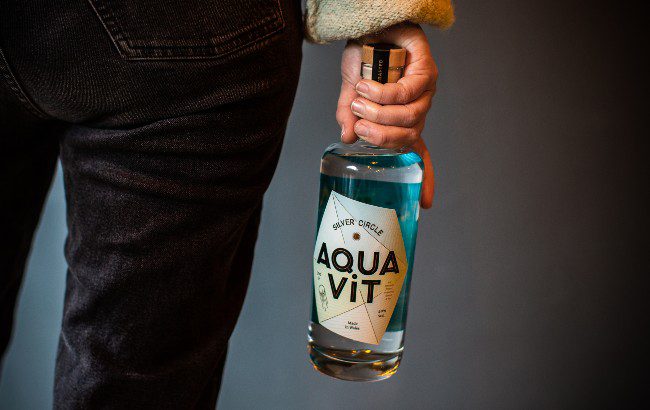 Silver Circle Distillery, from Monmouthshire, created
the first Welsh aquavit
. The spirit is distilled with caraway, fennel, raspberry, lemon and rye, and has been designed to be sipped neat or mixed in cocktails. It has an ABV of 40%.
---
---