Top 50 innovative spirits of 2022: 10-1
In the fifth and final chapter of our countdown, we crown the most innovative spirit of 2022.
In 2022 the industry was still in recovery mode following a turbulent few years, but that didn't hinder producers from launching wave-making spirits. Some bottlings in our top 10 demonstrated real out-of-the-box thinking. Others showcased category-crossing concepts and prioritised sustainability, and its paid off in more ways than one. Among our picks are low-alcohol offerings, a Bourbon aged at sea, and a new ready-to-drink concept for whiskey lovers.
Keep scrolling to find out which innovative spirit took the top spot on the podium.
To see all the full top 50 list, check out the spirits ranked 
50-41
, 
40-31
, 
30-21
 and 
20-11
.
---
10. Compass Box Experimental Grain Whisky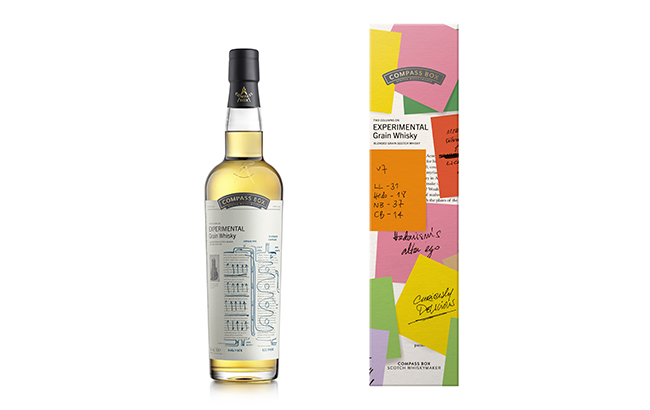 Known for pushing whisky boundaries,
Compass Box bottled a limited edition grain whisky
to blur the boundaries of the Scotch sector. Compass Box Experimental Grain Whisky contains a portion of spirit made from 100% peated malted barley, which was sourced from Loch Lomond Distillery. The liquid accounts for a third of the recipe. The 46% ABV whisky also includes liquid matured in re‐charred barrels and hogsheads. Independent bottler Compass Box said the whisky was produced in a column still rather than a pot still, and therefore it has to be called a grain whisky in accordance with Scotch regulations. James Saxon, lead whisky maker at Compass Box, said: "We love this tension that so often exists between the rules and a modern willingness to do things differently, in pursuit of flavours."
---
9. JT Meleck Rice Whiskey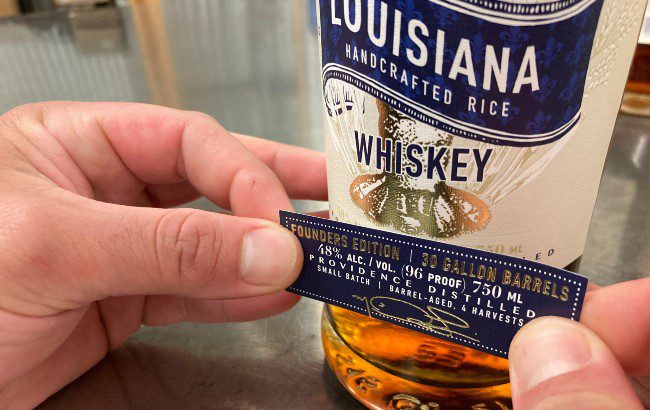 Louisiana's JT Meleck Distillers created
an American whiskey made entirely from rice
. The whiskey was matured for just under five years in American oak 200‐litre casks. Tasting notes include hints of butterscotch, caramel, dark chocolate and a touch of spice. Owner and founder Mike Frugé said: "With our new American Rice Whiskey, we are offering our best, ready for you to share with family and friends this holiday season. "We were patient with our process to release a rice whiskey that was the best it could be, authentic to our Louisiana brand, and true to our family's story. We're giving what we have directly to you – we hope you enjoy it." JT Meleck Rice Whiskey has been bottled at 48% ABV.
---
8. Decem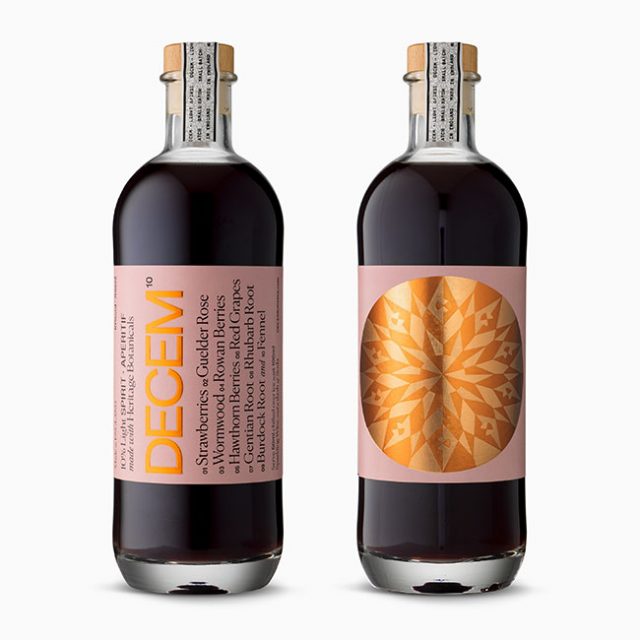 The rise of the low‐and‐no category has paved the way for myriad low-alcohol and alcohol‐free brands. Decem, however, sits between full‐strength and low‐alcohol offerings, with its 10% ABV bottling strength. The range of spirits features three expressions: London Dry, Spiced Blend, and Aperitif.
They were created by Billy Wright
, a 2016 finalist of BBC TV series Masterchef. London Dry is "distilled as a normal gin". Spiced Blend marries light and white Caribbean rums from Martinique and the Dominican Republic, before steeping spices in the spirit for three days. Aperitif is made by macerating a variety of botanicals for three days, then blending the liquid with strawberry and grape juices. "Decem has been three years in the making, working tirelessly to find the most interesting combinations of fruits, herbs and botanicals," said Wright.
---
7. Seven Tails Spiced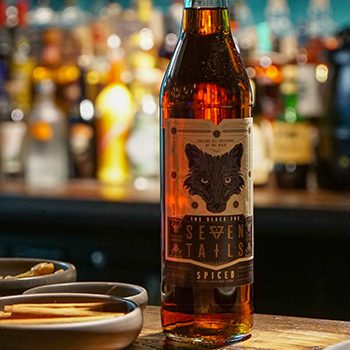 Seven Tails Distillers created
the world's first spiced brandy
. Seven Tails Spiced was inspired by the success of the spiced rum category, the brand said. To create the bottling, grape brandy was aged in oak barrels in France for a minimum of 12 months. The liquid was then naturally flavoured with traditional French spices, including vanilla and coffee beans. At 40.7% ABV, the spiced brandy has flavours of candied vanilla, black cherry, and a coffee finish. It is recommended mixed with cola, ginger ale or pineapple juice, and can also be mixed in an Espresso Martini by adding 50ml of Seven Tails Spiced with a shot of espresso, and either sugar syrup or honey.
---
6. Portafortuna XO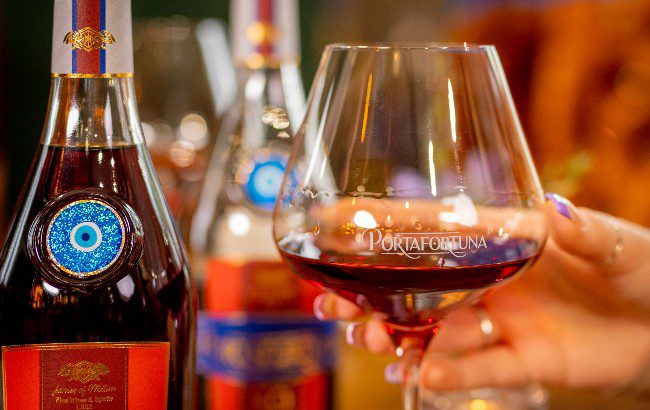 British brand Portafortuna created the first fortified spirit made with a blend of XO brandy and vintage Port: Portafortuna XO. Brand founder Owen James dreamt up the idea in 2014 during a dinner with friends in Milan, Italy. "Portafortuna XO brings together some of the best qualities of vintage Port and XO brandy to compete against higher‐strength spirits and premium liqueurs without being troubled by excessive duty. "It has been a hard eight years trying to identify the right Port and brandy that will blend without reaction. Only a mature Port of vintage standard and a brandy aged to XO are stable enough to allow their natural flavours to be augmented," he said. The fortified spirit rests at 27.5% ABV. The XO brandy used in the blend is 40% ABV, while the vintage Port is 20% ABV.
---
5. Silent Pool Woodcutter's Daughter transatlantic rye whiskey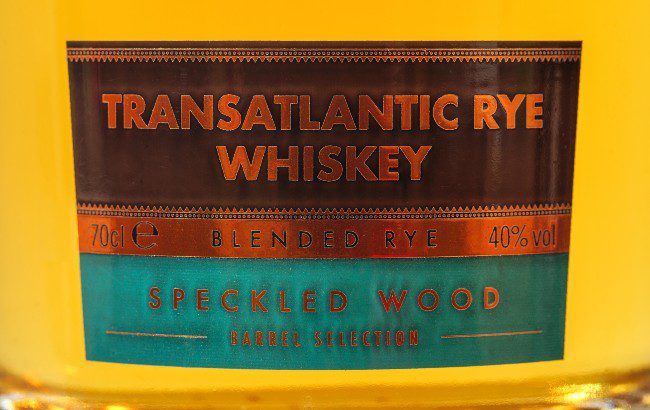 UK‐based distillery Silent Pool combined American and British rye to create its
Transatalantic Rye Whiskey
. The bottling was inspired by the Surrey Hills countryside in England and the "metropolitan dynamism" of New York. The fermentation process included a period of no temperature control to enhance the character of the whisky, the producer said. The US part of the production adopted different distillation techniques compared with the UK. However, on both sides of the Atlantic, distillation did involve both continuous stills and copper pot stills. The whiskey was then aged in new heavily charred American oak barrels and French oak casks for three years. The liquid was bottled at 46% ABV. Tasting notes include bright and floral top notes, with vanilla, and a 'lingering, satisfying sweetness'.
---
4. Sapling climate positive vodka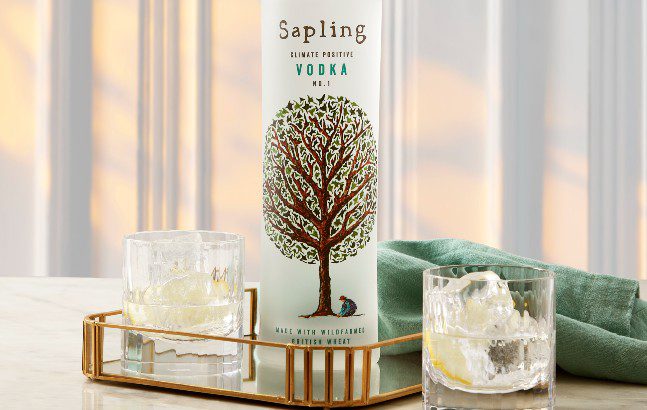 Sapling Spirits is known for its sustainability, and last May the producer partnered with London department store Fortnum & Mason to create
a limited edition, climate‐positive citrus vodka
. Created in the Cotswolds, Sapling Vodka is made using local ingredients to reduce transport emissions. The regeneratively‐farmed spirit is distilled four times from organic wild‐farmed wheat, before it is blended with charcoal-filtered, deionised water. To create Sapling Climate Positive Vodka, Fortnum & Mason collected 40kg of lemon‐ and orange‐peel waste from the attached bar at 45 Jermyn St. The peels were then macerated in Sapling's base vodka for 48 hours before being redistilled. Bottled at 40% ABV, the vodka is recommended served on the rocks or as a twist on the Sgroppino, the Italian dessert cocktail. Limited to 396 bottles, for every bottle sold, Sapling Spirits planted a tree.
---
3. Never Say Die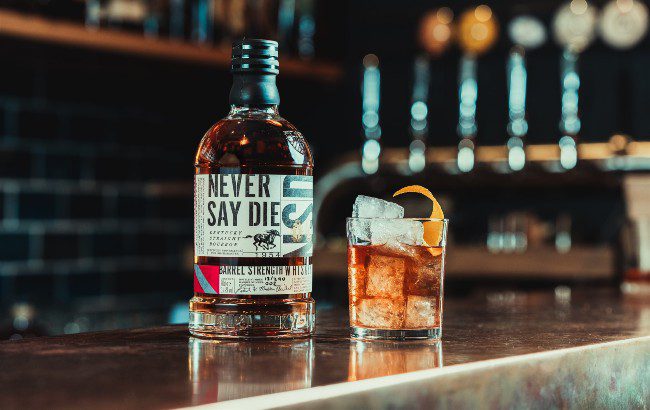 In a first for the category,
Never Say Die Bourbon
finished its maturation in England after six weeks of sailing across the Atlantic from Kentucky in the US. Never Say Die was distilled and matured in the US state before its journey to be aged in Derbyshire in the UK. It was created by Bourbon distillers Pat Heist and Shane Baker, alongside a transatlantic team of founders. The barrel's exposure to sea air, combined with two contrasting climates in Kentucky and Derbyshire, are said to have imparted notes of spice, citrus, vanilla, leather and caramel into the whiskey. Martha Dalton, co‐founder of the Bourbon Alliance and Never Say Die, said: "The process of bringing Kentucky straight Bourbon in original barrels across the ocean to further mature in England has never been done before and we are incredibly proud of what we have achieved."
---
2. Two Stacks Irish whiskey Dram in a Can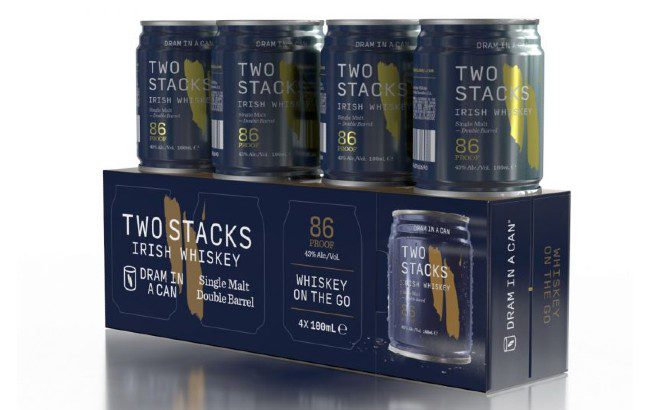 Making whisky of all varieties more accessible has been a collective mission of the overall category for the past couple of years. In 2022,
Irish whiskey producer Two Stacks took a new approach to its packaging
, releasing a canned single malt – a world first. Two Stacks first released a single malt in a 100ml canned format in June 2022, which comprised a blend of malt and pot still whiskeys. This was followed in September by the 100ml Dram in a Can Single Malt Double Barrel, which contained a vatting of double‐ and triple-distilled peated malt. The whiskey was aged in ex‐Bourbon and oloroso Sherry casks, before being canned at 43% ABV. Shane McCarthy, Liam Brogan and Donal McLynn founded Two Stacks in 2020. McCarthy said: "We want to offer access to premium Irish whiskey in smaller quantities – allowing more experimentation and sharing among friends whenever and wherever. "A four‐pack of Dram in a Can is meant to be enjoyed at a dinner party, on a camping trip, after a hike, golfing, or skiing. Some may even be trying Irish whiskey for the first time." Brogan added: "Two Stacks Irish whiskey has ambitions to become a globally recognised independent bonder, blender and bottler of the most innovative whiskey creations."
---
1. Hayman's Respirited Vodka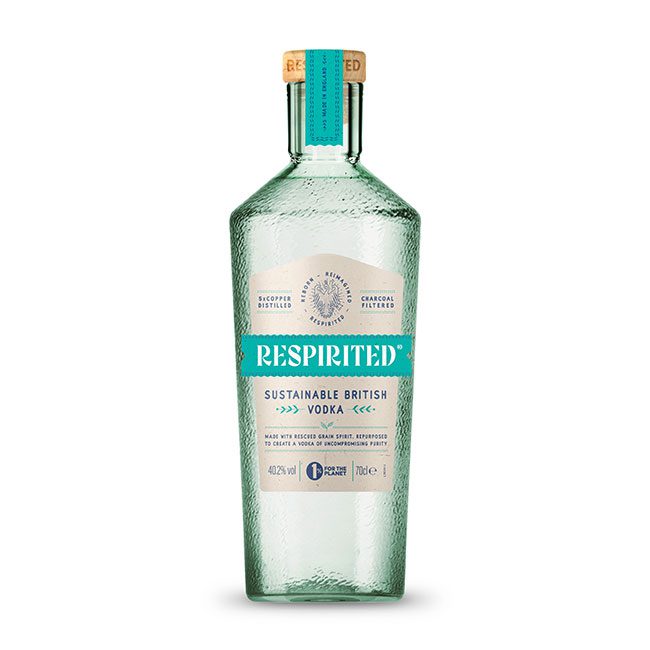 Taking the top spot in the Most Innovative Spirits Launches of 2022 is
Hayman's Respirited Vodka
. The 40% ABV expression was crafted from repurposed grain spirit from the distillery's production process, and was charcoal‐filtered before bottling. The sustainable efforts did not stop there, however; the vodka is packaged in 100% recycled glass, complete with a sustainable cork, and compostable capsule. Furthermore, the label has been printed on recycled paper. "Our inspiration is always to make great‐tasting spirits. But, with Respirited, our inspiration was to reduce waste, and also re‐use what we currently have," said Hayman's co‐owner Miranda Hayman. "We didn't set out to make a vodka, we were simply looking at ways we could best use leftover spirit from our distillation and production. It is important to us that every part of Respirited is part of a sustainable loop – minimising waste, by keeping the product in the chain of use until it can no longer be used. This saves energy, resources and reduces waste." All of this aims to tie in with the vodka's tagline, 'reborn, reimagined, respirited'. The producer said that by using recycled glass bottles, related air pollution is cut by 20%, while water pollution is reduced by 50%. Furthermore, Respirited is part of the 1% for the Planet initiative, which donates 1% of all sales to environmental causes. "Respirited is just one part of our sustainability journey as we have a wide number of initiatives in place, including 100% green energy for several years now, a steam‐efficient boiler, and our used botanicals post‐distillation are repurposed for animal feed," Hayman added. "As a family business, we are always thinking about the future, and our sustainability goals and mission have always been driven by this," she continued. "We are always looking at ways in which we can improve what we do and re‐use what we have rather than waste it."
---
---