Top 50 innovative spirits launches of 2022: 50-41
An on-the-go 'spiked' coconut water, an apéritif made from British honey and a vodka made with asparagus all feature in the first instalment of our top 50 most innovative spirits launches of last year.
Last year saw a host of exciting launches from pioneering spirits companies that took innovation to the next level. Including asparagus vodka, low-and-no offerings, bitters, and spiced brandy, last year was a standout year for innovation. In the first round-up of inventive bottlings as part of 
The Spirits Business
's annual top 50 innovative spirits list, we select the spirits tapping into the latest trends and shaking up their respective categories.
Keep scrolling to see the first part of our top 50 innovative spirits launches of 2022, counting down from 50 to 41.
---
50. Mr Black rum-barrel-aged coffee liqueur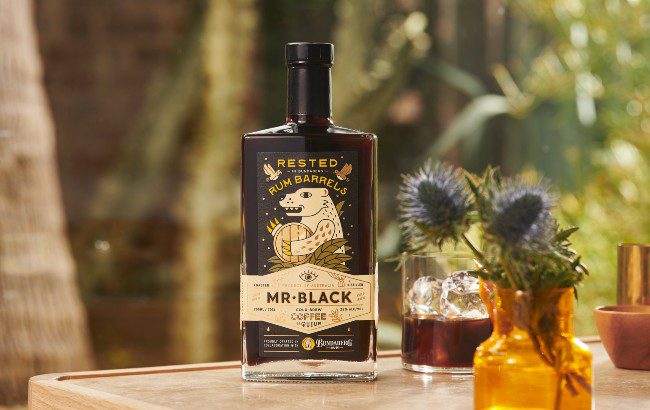 Two Australian brands, Mr Black and Bunderberg, combined their skills to create this
rum barrel-aged coffee liqueur
. Mr Black's signature coffee-based spirit spent three months in European and American oak casks that previously held Bundaberg's flagship rums.
---
49. Svedka Tropics tea spritz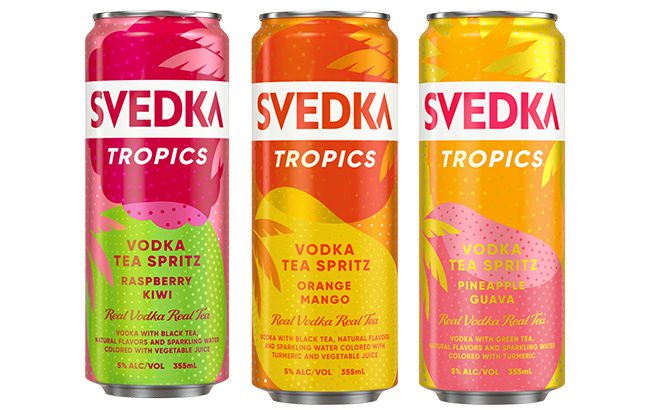 Svedka Vodka joined the hard seltzer category with a
tea-infused offering
. Svedka Tropics Tea Spritz blends vodka with tea, sparkling water and 'natural' tropical fruit flavours. Canned at 5% ABV, the range comprises a trio of flavours: pineapple guava, raspberry kiwi, and orange mango.
---
48. Glenrinnes barrel-aged organic vodka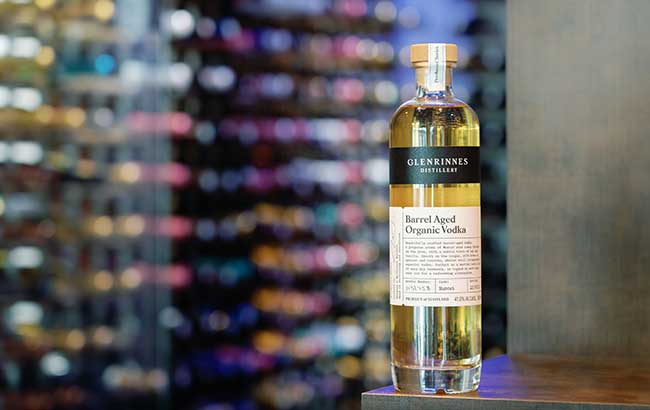 This aged vodka formed part of Scottish producer
Glenrinnes' Producers' Series
. The distillery's Eight Lands Organic Vodka was aged for two months in virgin casks filled with brandy, followed by Muscat wine. The resulting flavour led to Muscat wine and vanilla on the nose, and apricot and raisin on the palate.
---
47. Osena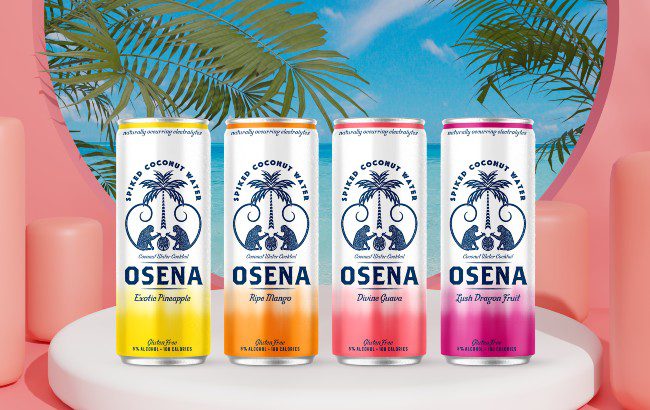 Joining the 'functional' beverage space was US-based Osena Beverage, which created a ready-to-drink
spiked coconut water
. Osena is made from real coconut water, which is said to have naturally occurring electrolytes and zero sugar. Each can has an ABV of 5%.
---
46. Eastside Cherry Whiskey and Liqueur

Eastside Distilling took inspiration from Luxardo Maraschino Liqueur to create a
Maraschino-flavoured whiskey and liqueur
. Bottled at 30% ABV, Eastside Cherry Whiskey and Liqueur is said to have notes of cherry, dry figs and oak tannins on the nose, with vanilla, cherry, pie crust, and hints of citrus on the palate.
---
45. Black Velvet peach

Heaven Hill Brands introduced a
peach-flavoured version
of its Black Velvet Canadian whisky. Bottled at 35% ABV, the liquid is made from a blend of the original Black Velvet Canadian whisky and natural peachflavourings. It is recommended neat, on the rocks, or mixed in cocktails.
---
44. Beesou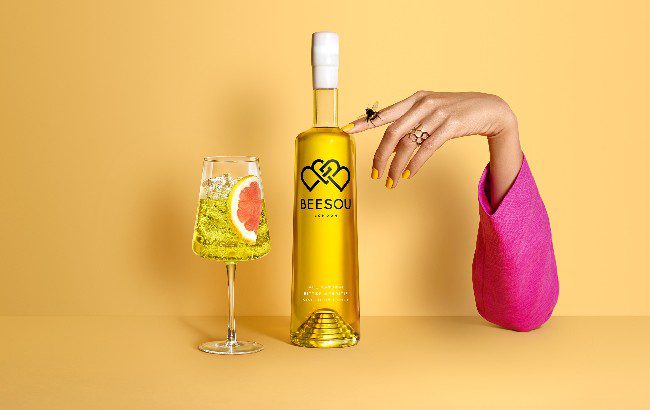 Beesou is a
bitter honey apéritif
blended from ethically sourced British honey and natural botanicals. The brand claims to be the first B Corp-certified apéritif, and is made without artificial ingredients or refined sugar. At 11% ABV, the liqueur has notes of cinchona bark, pink grapefruit and raw honey.
---
43. Portobello Road British Asparagus vodka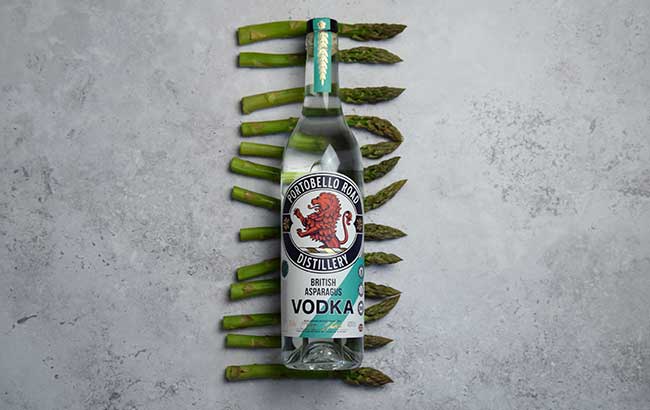 London-based Portobello Road Distillery created
the 'world's first' asparagus-flavoured vodka
. Only 600 bottles were made available to the British on- and off-trade. The asparagus was sourced from Portwood Farm in Norfolk, UK, and steeped for 24 hours in British potato vodka. It was originally released as a limited edition product.
---
42. All The Bitter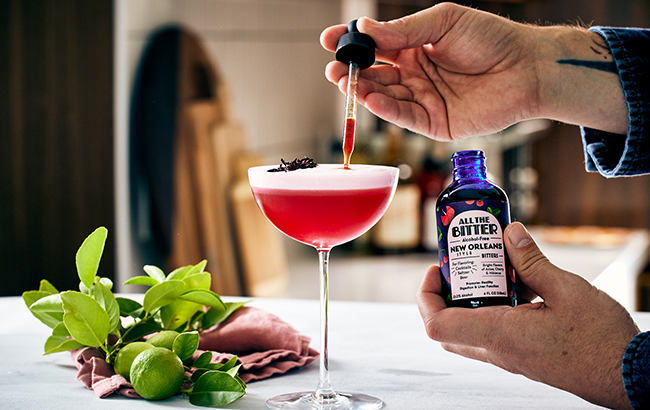 Husband-and-wife team Ian and Carly Blessing, former sommeliers of California's acclaimed The French Laundry restaurant, created an
alcohol-free bitters range
. Consisting of three flavours, the bitters each contain dandelion root, burdock, lemon balm and milk thistle seed.
---
41. Golden Tide rum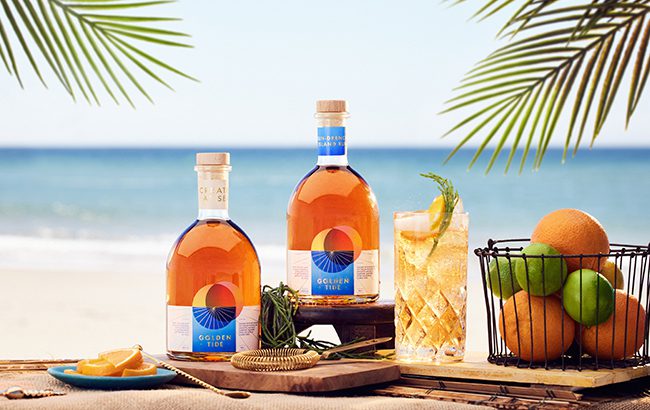 Rum is known for its naval links, but Tidal Rum created
the first rum distilled at sea
in partnership with British cruise line P&O Cruises. The rum was designed to capture the adventure and excitement of the ocean, and is available exclusively on P&O's Arvia ship.
---
---