Top 50 innovative spirits launches of 2021: 20-11
A smoky rum from Havana Club, a cannabis-infused no-ABV 'spirit' and an icewine-finished whiskey are among the highlights of the penultimate part in our ranking.
As we move closer to our top 10 most innovative spirits, the level of ingenuity behind the products in our ranking just keeps climbing. The fourth and penultimate instalment of our 50 most inventive list features bottlings created with sustainability in mind, as well as creative flavours and unusual ingredients. One product even sits at the intersection of the low-and-no category and the cannabis trend, a combination that is likely to gain more traction in 2022. Read on for the expressions that earned spots 20-11 on our list – and don't miss our previous 2021 rankings, featuring the spirits that took places
50-41
,
40-31
and
30-21
.
---
20. Amass Afterdream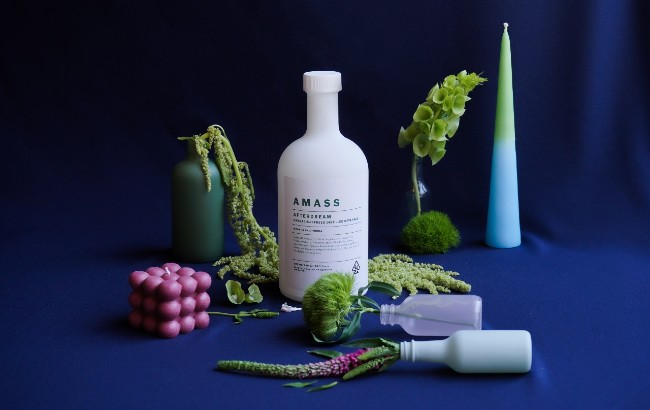 Spirits maker Amass moved into cannabis with a THC‐ and CBD‐infused non‐alcoholic beverage. Amass Afterdream contains 3.5mg of THC, 3.5mg of CBD and 3.5mg of Delta‐8 per serve, and is blended with 14 botanicals and eight terpenes (aromatic compounds).
---
19. Writers' Tears Ice Wine Cask Finish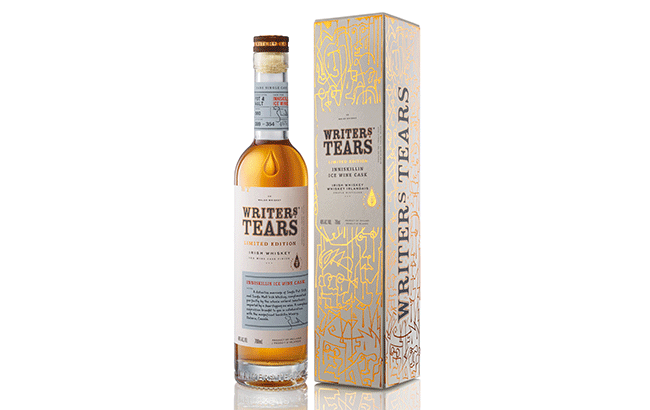 Created in partnership with Canadian winery Inniskillin, Ireland's Walsh Whiskey released Writers' Tears Ice Wine Cask Finish in October. The 46% ABV whiskey is a triple‐distilled vatting of single pot still and single malt whiskeys that spent an extra 12 months in Icewine hogsheads.
---
18. Don Julio Primavera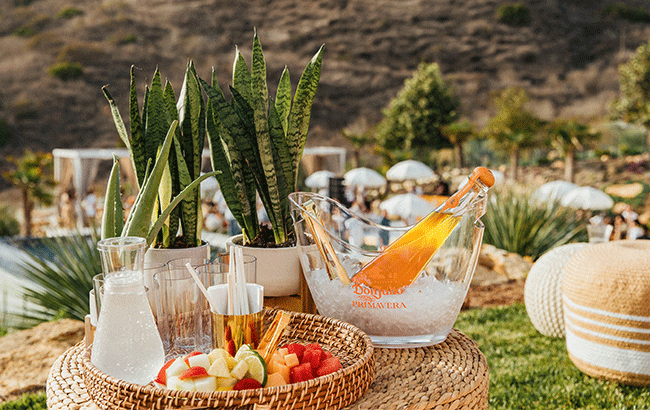 The latest offering from Don Julio was a Tequila that has been briefly matured in casks that had held wine made from macerated orange peels. At 40% ABV, Don Julio Primavera has notes of honeyed agave, spice and a light citrus finish. It is recommended served with club soda.
---
17. Milk & Honey Apex Dead Sea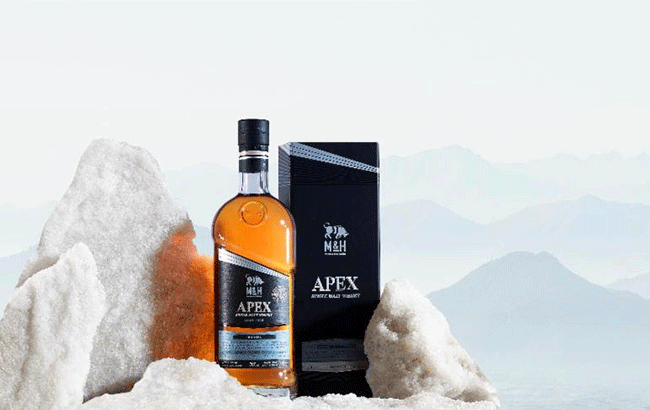 Israel's Milk & Honey Distillery developed a whisky to showcase the influence of the Dead Sea on maturation. The terroir‐driven expression is part of the distillery's research‐and‐development programme, which it began with the late Dr Jim Swan.
---
16. Havana Club Cuban Smoky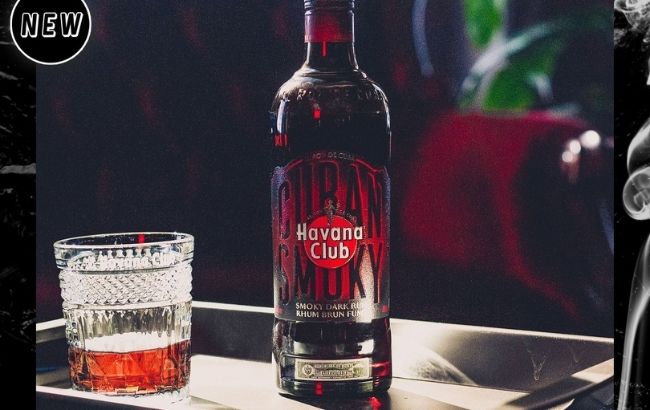 Pernod Ricard took inspiration from the Scottish island of Islay to make Havana Club Cuban Smoky. The dark rum was part‐aged in Scotch whisky barrels from Islay, and was made exclusively for the Canadian and Cuban markets.
Bottled at 40% ABV, the rum has aromas of dried fruit and smoke, leading to more smoke on the palate, with cocoa, dark chocolate and a dry spiciness. It is said to have a half‐dry finish.
Havana Club claimed the bottling was a first for Canada's rum scene. Havana Club's brand manager Aurelie Goffinet said: "We have a new kid on the block and it is bringing the smoke.
"Cuban Smoky is the first of its kind in the Canadian market, the intense brother of Havana Club 7, and it is shaking up the rum shelves in the liquor store."
In 2018, Pernod created a smoky rum as part of its Havana Club Tributo Collection.
---
15. Nusa Caña Godfather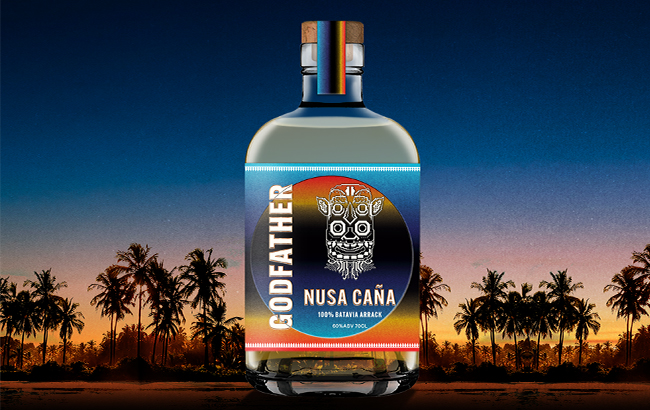 Indonesian rum brand Nusa Caña released just 1,002 bottles of its Batavia arrack, called Godfather, last year. Arrack is a historical term for alcohol distilled from flower sap, fruits, flowers, grains or sugarcane throughout Southeast Asia.
Nusa Caña Godfather is made from sugarcane and red rice. To craft the spirit, sugarcane molasses from Indonesia and dried red rice were crushed into a powder and slowly fermented. The liquid was then distilled twice in steel pot stills, before being aged for 18 months in teak wood barrels.
Sam Jeveons, co‐founder of Nusa Caña, said: "The Godfather is a celebration of Batavia arrack, our first limited edition series paying tribute to the forgotten role Indonesia played in the (hi)story of rum."
---
14. Cooper King Dry Gin and Herb Gin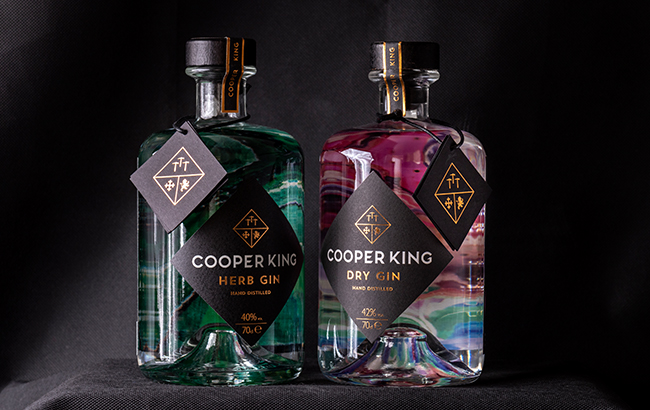 Cooper King Distillery's Dry Gin and Herb Gin are thought to be England's first carbon‐negative gins. To be certified carbon negative, production must remove more carbon dioxide from the atmosphere than is released.
The Yorkshire‐based distillery reduced the carbon footprint of the two expressions as much as possible, before offsetting the rest with verified carbon credits from Verra's Verified Carbon Standard Programme. A total of 1kg of carbon dioxide equivalent is offset per bottle.
Chris Jaume, co‐founder of Cooper King Distillery, said: "After a year's worth of hard work, and despite the pandemic, we're delighted that we've been able to achieve carbon‐negative status for our two core products."
---
13. Easymixt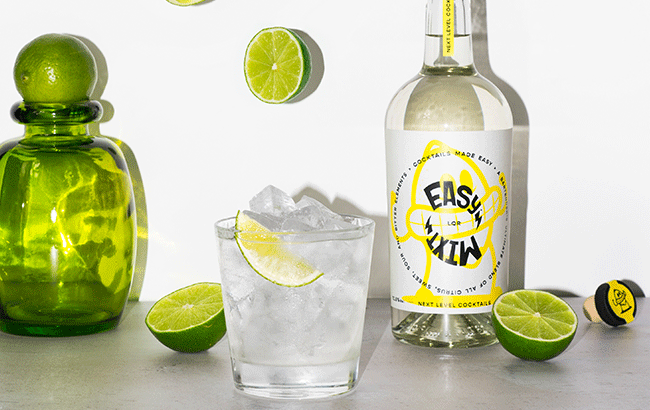 At‐home cocktails have become increasingly popular because of the pandemic – and Crucible noticed a gap in the market. The London‐based drinks consultancy and creative hub released Easymixt last year. It's a shelf‐stable citrus blend, designed to help consumers create bar‐quality cocktails at home.
Sitting at 12% ABV, Easymixt is a combination of citrus distillates, acids and sugars. It can be used in equal parts with a spirit to give what the brand calls a 'high‐quality hack' for a citrus‐forward serve.
Stu Bale, Crucible founder, said: "We made it our mission to resolve the hardest part of the cocktail-making process – finding balance."
---
12. Procera Green Dot Gin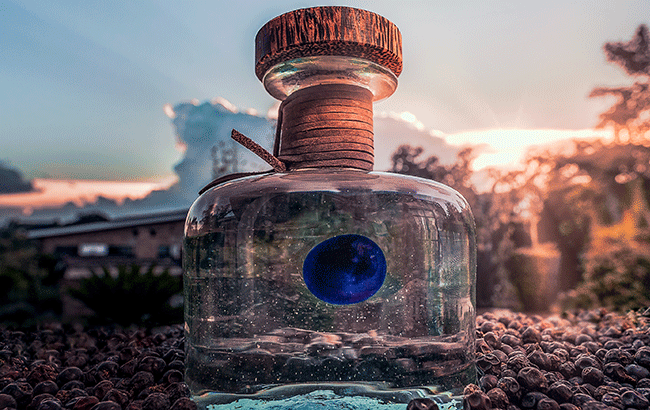 Kenyan gin brand Procera has been gathering a following in 2021 – and its creative take on the category makes it clear to see why. While the brand's original Blue Dot expression launched in 2019, Procera released a new expression in 2021: Procera Green Dot Gin.
The brand differentiates itself from other gins on the market because it is made using common juniper (juniper communis) and African juniper (juniper procera). The brand says it is the first gin to use African juniper, which is harvested 70km from the distillery.
Procera Green Dot takes innovation a step further by shunning the weird and wacky botanicals other producers use to create a unique selling point, and instead has opted for simplicity, using only juniper berries, juniper bark and juniper foliage.
---
11. Ukiyo Japanese Rice Vodka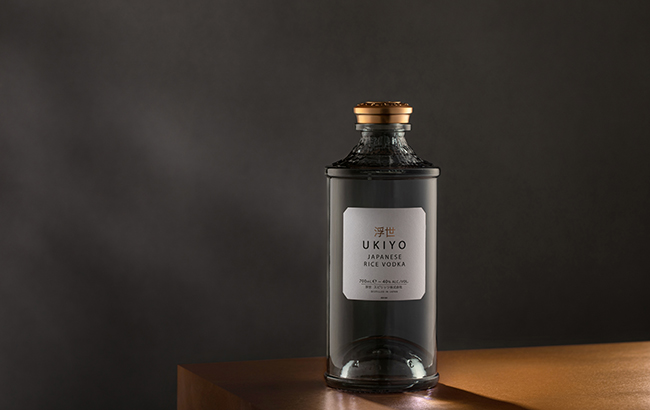 Putting a creative twist on vodka was Kirker Greer Spirits, which debuted Ukiyo Japanese Rice Vodka in December. Bottled at 40% ABV, Ukiyo is made on Japan's tropical island of Okinawa. The vodka is made with long‐grain indica rice that has been inoculated with black kōji fungus, which prevents bacteria from growing while brewing. The liquid is distilled into awamori, a liquid indigenous to Okinawa, then redistilled into Ukiyo's rice vodka. Tasting notes include a delicate, fragrant aroma and a creamy mouthfeel.
John Soden, chief commercial officer of Kirker Greer Spirits, said: "We are delighted that there has been a huge demand for the Ukiyo brand. Our customers are really intrigued by these truly unique spirits and feedback from the vodka so far has been phenomenal, not only on the taste profile but on the striking visual impact of the bottles too."
---