Top 50 innovative spirits launches of 2021: 10-1
In the fifth and final chapter of our countdown of the best new drinks, we crown the most innovative spirit of 2021.
2021 was a year of challenges and recovery for the industry, but that didn't stop producers from dreaming up creative new products. Some bottlings in our top 10 demonstrated boundary-pushing production methods. Others showcased category-crossing concepts and provided inventive new flavours for drinkers to enjoy. Among our picks are a biodynamic whiskey, a chilli-laced Bourbon and the spirit leading London's absinthe revival. To see all the full top 50 list, check out the spirits ranked
50-41
,
40-31
,
30-21
and
20-11
.
---
10. Spirited Euphoria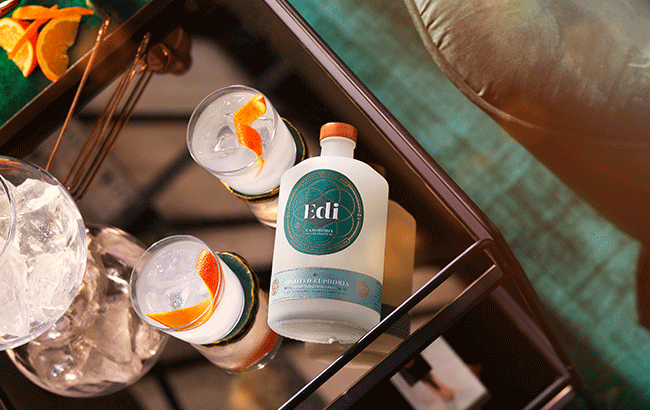 When Spirited Euphoria burst onto the drinks scene in 2021 its aim was to pioneer the non‐alcoholic, distilled, endorphin‐led 'spirits' sector.
The product is the brainchild of Formula E racing driver Jean‐Éric Vergne and lawyer and Formula E executive Alexander Jakobi, who together founded the Endorphin Dealer Institute (Edi), the company behind the brand. The ultra‐premium 'spirit' was developed to trigger feelings of pleasure and relaxation without the effects of alcohol.
Euphoria is made from cannabis sativa, pure cannabidiol (CBD), nootropics (cognitive-enhancing supplements) and adaptogens (natural herbs and roots).
---
9. GSM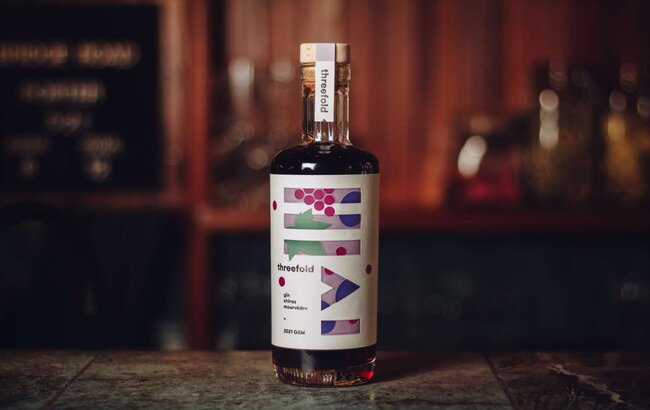 South Australia's Threefold Distilling combined the worlds of gin and wine to create GSM.
GSM is made by mixing Threefold Aromatic Gin with Shiraz grapes from Adelaide Hills, and Mourv.dre grapes from McLaren Vale. The grapes were hand‐picked by the distilling team, then macerated in the Aromatic Gin to extract their colour and tannins.
The gin‐soaked grapes were then foot‐stomped to extract the juice, which was used to dilute the gin and add 'sweetness and intense flavour'.
GSM is bottled at 37.9% ABV, and is limited to 500 bottles. Aidan Shaw, co‐distiller, said: "We all love wine‐based gins. We think it's a really cool way that we can tie in what we do as distillers to another part of the industry that is so profound here in South Australia."
---
8. Devil's Botany London Absinthe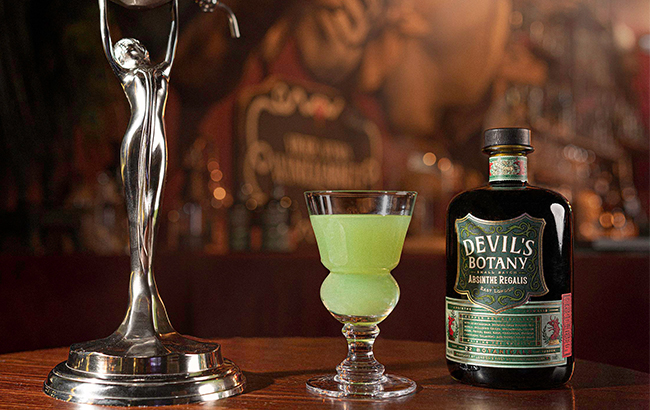 In January 2021, east London‐based producer Devil's Botany became the city's first absinthe distillery.
With the opening of its doors, the producer also unveiled its first product: Devil's Botany London Absinthe. Sitting at 55% ABV, the first batch comprised 750 bottles.
The absinthe is made from British wheat spirit and 14 botanicals, including English and Swiss gran wormwood, green anise, fennel seed, devil's claw root, lemon balm, meadowsweet, peppermint and elderflower, along with other herbs and spices.
Rhys Everett, co‐founder and head distiller, said: "The bitter notes of grand wormwood are sweetened by the warm spice of green anise and fennel, creating a strong yet wonderfully balanced holy trinity at its base."
---
7. Creamy Creation Oats Liqueur
Leading business‐to‐business (B2B) cream liqueur developer and manufacturer Creamy Creation designed a product range made from oats to cater for growing demand for plant‐based drinks.
Described as a first for the spirits sector, the Oats Liqueur range is vegan, gluten‐free and made with real oats.
The liqueur initially offered five flavours: coffee caramel fudge, cinnamon sugar cookie, orange blossom, ginger rum and honey, and classic oats. However, the range is fully customisable.
Jeroen Huiskes, innovation manager at Creamy Creation, said: "Consumers are looking for plant‐based and vegan beverages that don't sacrifice mouthfeel and flavour.
"Oat‐based drinks deliver on that promise with their smooth taste and creamy texture.
"Driven by millennials, what started as an alternative to dairy milk in the coffee segment is now expanding across various segments of the food and beverage category."
---
6. Kylin Duality of Spirits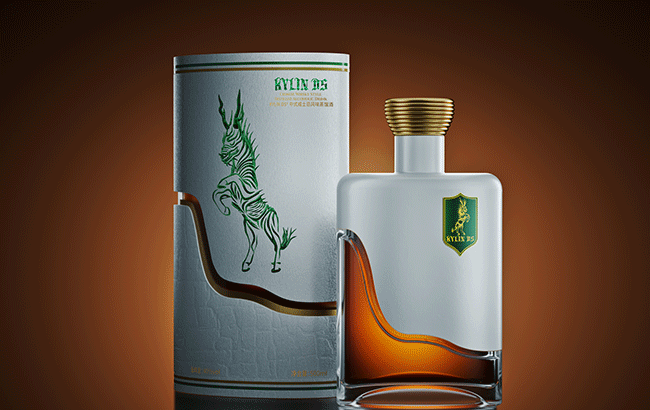 Hybrid spirits have piqued the interest of producers from time to time.
In 2021, it was the turn of former Edrington whisky maker Max McFarlane and master distiller Shen Caihong, as the pair combined Highland single malt Scotch whiskies and Chinese baijiu to create Kylin Duality of Spirits.
Produced in small batches by Kylin Spirits Group, the baijiu used to make Kylin Duality of Spirits is said to be Luzhou Lajiao's most prestigious product. It is made from organic red sorghum, which is fermented in a pit, distilled, then matured.
McFarlane said: "The sophisticated taste was balanced, with touches of liquorice, sweet cream and star anise, while the finish delivered a subtle salted butterscotch taste."
---
5. Hawksbill Caribbean Spiced Rum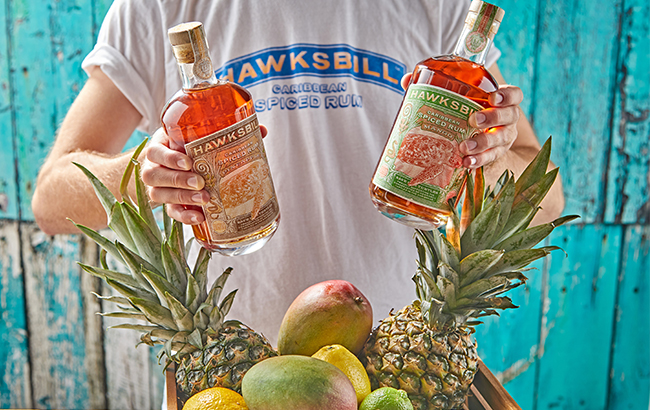 Caribbean spiced rum brand Hawksbill honoured its sustainability commitment with the launch of two flavoured offerings last year.
Hawksbill added Mango and Pineapple spiced rums to its portfolio, both made from excess fruit that would have otherwise been discarded. The brand hoped the bottlings would help to "stamp out food wastage".
Amy McLeod, Hawksbill Rum's marketing manager, said: "We are very proud that Hawksbill's new flavours will use real mango and pineapple that would have otherwise gone to waste, it's another step in the right direction for us and the industry."
Pineapple and mango cores are steeped in Caribbean white rum for at least eight weeks. Fruit distillate was then blended with one‐ and three‐year‐old Caribbean rums, before being bottled at 38.8% ABV.
---
4. Waterford Biodynamic: Luna 1.1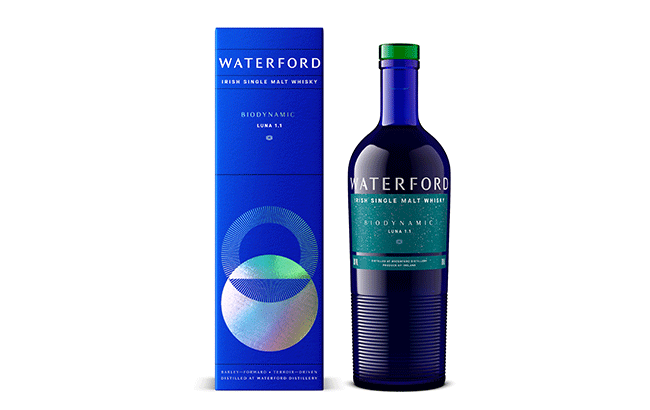 Mark Reynier is known for his efforts to push the boundaries of innovation when it comes to spirits.
In June last year, Reynier's Waterford Distillery unveiled the world's first biodynamic Irish whiskey. Biodynamic: Luna 1.1 was made with the help of three barley farmers in Ireland who practise biodynamic agriculture.
Biodynamic producers see each farm as a self‐supporting system, and implement specific techniques accordingly. The whiskey is 50% ABV.
Reynier said: "Many of the world's greatest winemakers follow biodynamic farming to produce the most exquisite flavours… but nobody has released a whiskey made from purely locally grown biodynamic barley – until now.
"Malt whisk(e)y already is the most complex spirit in the world thanks to the barley from which it is distilled, and with a biodynamic cultivation regime there is the ultimate opportunity to enhance its flavour."
---
3. Horse with No Name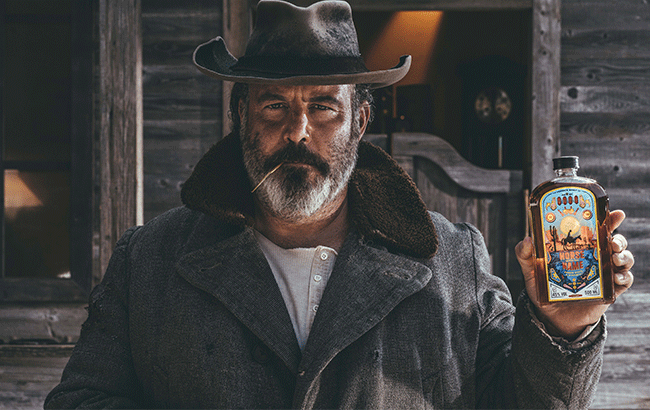 Pernod Ricard and the creator of Monkey 47 gin, Alexander Stein, put a spicy twist on Bourbon with the making of Horse with No Name. The French spirits firm teamed up with entrepreneur Stein to launch the spirit – a habanero chilli‐laced spirit drink made from Bourbon.
During lockdown, Stein founded The Horse's Spirit Company to combine the expertise of Black Forest distillers in Germany and American whiskey producers.
The mash bill was made in partnership with Pernod Ricard's Firestone & Robertson Distillery in Texas. The spirit drink marries a straight Bourbon, matured for four years in toasted American oak, with a distillate made from red savina habanero chillies.
---
2. OP Anderson Aquavit Omnipollo Stout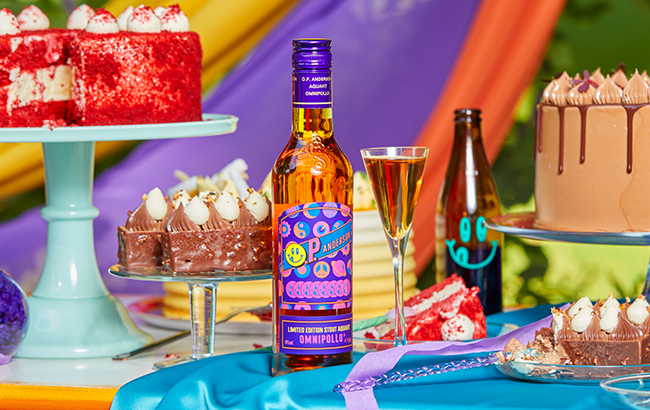 Stout and aquavit may not seem like the most likely of spirits companions, but Nordic drinks producer Anora Group combined the two last year. Anora Group collaborated with Swedish brewery Omnipollo to create a limited edition OP Anderson Aquavit blended with stout distillate.
The liquid was designed by aquavit master blender Jonas Odland and Omnipollo brewer Henok Fentie, and the bottle features artwork by artist Karl Grandin. Only 3,600 bottles of OP Anderson Aquavit Omnipollo Stout were created, each resting at 40% ABV.
Odland explained: "We have captured the aromatic and delicious character of the full‐bodied stout by distilling it in our copper pot stills. We then blended the stout distillate with our OP Anderson Original Aquavit, which has matured for years in American oak mellowing the aquavit spices – caraway, aniseed and fennel – and extracting the aromatic essences from the whiskey‐infused oak. The result is better than anything we could have ever dreamed of."
Tasting notes include rounded spice and roasted malt tones, leading to hints of dark chocolate and dried fruit. The expression is suggested paired with savoury dishes – burgers and oysters – and desserts that contain chocolate and nuts.
Grandin said: "We wanted to tackle the iconic OP Anderson expression by looking at it through an Omnipollo lens. By reinterpreting each element the classical OP Anderson label is made of, we wanted to create something that is close to the original but… is in a completely different dimension."
---
1. Buffalo Trace Experimental Collection Baijiu-Style Spirit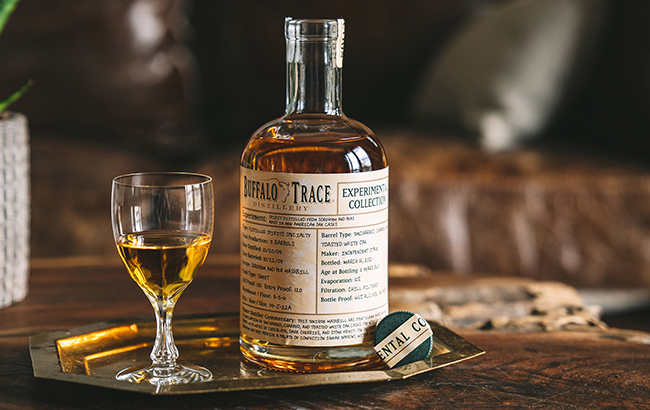 Buffalo Trace Distillery is renowned for its creative whiskey bottlings. The producer began experimenting with recipes and barrel treatments more than 20 years ago, and released its first experimental bottling in 2006.
There are more than 30,000 experimental barrels of whiskey quietly maturing in the Buffalo Trace warehouses. Each one differs depending on its mash bill, wood type, barrel toast, just to name a few factors. From time to time, the experiments are bottled under the brand's Experimental Collection.
The 2021 edition of the Experimental Collection marked the 24th inventive release from Buffalo Trace Distillery, and has secured the top spot in the Most Innovative Spirits Launches 2021 compilation – Buffalo Trace Experimental Collection Baijiu.
Baijiu is the biggest‐selling spirit category in the world, though much of this comes from China and other Asian markets. According to Buffalo Trace, baijiu accounts for around 31% of spirits volume globally, citing 2019 data from IWSR Drinks Market Analysis.
The category is even growing on the secondary market – an indicator of its rising popularity. In June last year, a 24‐strong collection of baijius sold for £1 million (US$1.4m) at a Sotheby's auction, setting a new record for the most expensive single lot of Moutai sold outside of China. There's even a World Baijiu Day that is celebrated on 9 August.
But what makes the Experimental Collection Baijiu‐Style Spirit unique is that it is distilled like a whiskey, but is made using traditional baijiu ingredients: sorghum and peas. The distillate is matured for 11 years in three different new American oak casks – uncharred, charred and toasted white oak. Each cask is then married together and bottled at 45% ABV.
The nose is said to be rich and savoury with notes of chocolate, dark cherries and stone fruit. On the palate, the sorghum and peas deliver flavours of confectioners' sugar, with a sweet toffee finish. Buffalo Trace said the 'intriguing' flavour profile and growing popularity of baijiu inspired the company to experiment with distilling baijiu‐like Bourbon.
The Experimental Collection Baijiu expression was bottled in 375ml formats and was released in limited quantities for a cost of US$46.99.