Top 50 innovative spirits launches of 2022: 20-11
A herbal rum blend, a canned spirit and mixer, and a whisky with aromas of creosote, soot and tar are among the highlights in the penultimate part of our innovative spirits ranking.
As we move closer to our top 10 most innovative spirits, the level of ingenuity behind the products in our ranking escalates. The fourth and penultimate instalment of our 50 most inventive list features cider barrel-aged Tequila, sakura wood-aged whisky, and a vodka made from beer that didn't make the grade.
Read on for the expressions that earned spots 20-11 on our list.
And don't miss our previous 2022 rankings, featuring the spirits that took places
50-41
, 
40-31
 and 
30-21
.
---
20. Nikka Yoichi single malt Aromatic Yeast, and Miyagikyo single malt Aromanic Yeast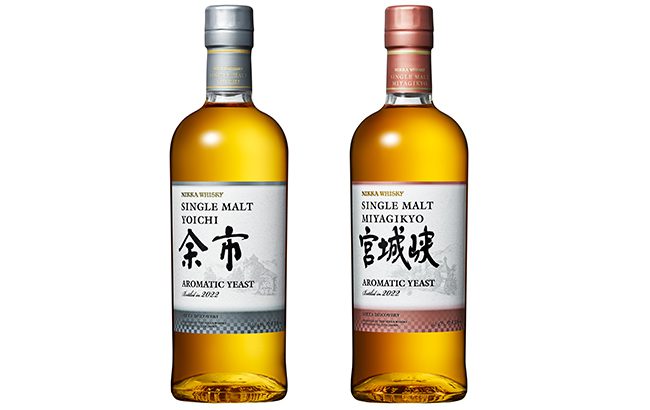 These two whiskies formed the latest instalment in
Nikka's Discovery Series
. The pair were designed to highlight 'unique' aromas generated through fermentation. Yoichi was bottled at 48% ABV, while Miyagikyo has an ABV of 47%.
---
19. Nostoros Madexa Tequila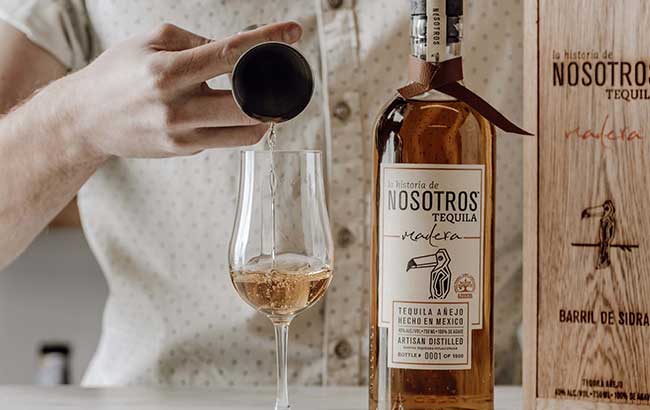 Los Angeles-based Nosotros created
a limited edition añejo Tequila
, the first aged in wet cider barrels. It was created in partnership with American craft brewery 2 Towns Cider house. The Tequila was aged in ex-Woodford Reserve whiskey barrels, which had been used to craft the brewery's Bad Apple cider batch.
---
18. Method and Madness Oats and Malt
Created at Irish Distillers' experimental micro distillery in Midleton, County Cork, Ireland, this whiskey was made with Irish oats and malt –
a first for the brand
. It boasts a mash bill of 60% oats and 40% malt. The whiskey's final bottling strength is 46% ABV.
---
17. Hibiki Blossom Harmony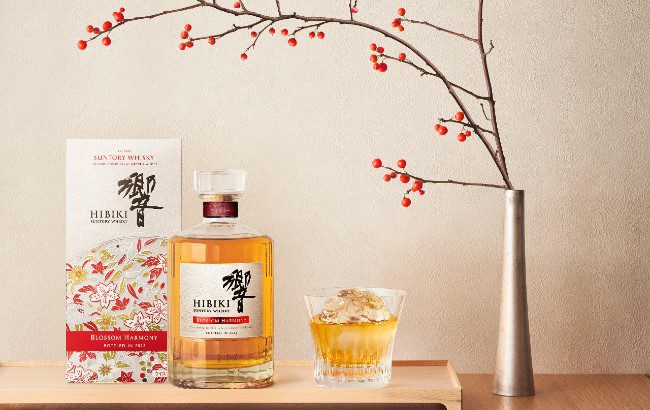 House of Suntory took Hibiki Harmony Japanese whisky and finished it in
sakura wood casks
. Tasting notes include floral scents and aromas of sakura and olive. The palate has notes of French pear and sakura mochi. The whisky sits at 43% ABV.
---
16. Black 1752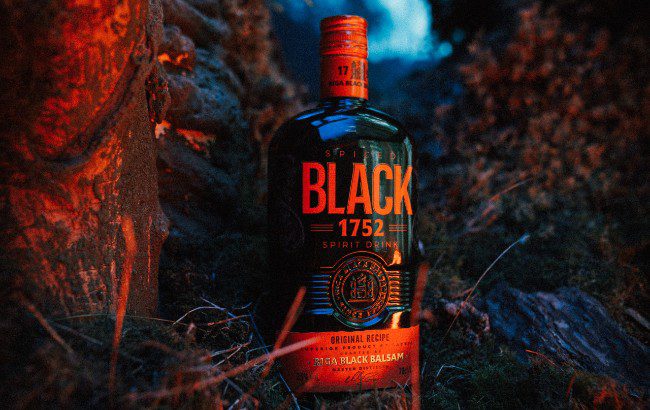 Amber Beverage Group
released Black 1752 last October
. The spirit is a blend of dark Caribbean rum, herbal infusions, and spices; it is made at the Amber Latvijas Balzams distillery. The name of the 35% ABV drink comes from two qualities of the Riga Black Balsam herbal bitters brand: the colour black, and the year the brand was founded, 1752. Maris Kalnins, global portfolio director for mixology at Amber Beverage Group, said: "Packaged in its elegant, embossed bottle with an eye-catching bright orange and black label, this product stands out in terms of both appearance and taste. It is a great-quality, enjoyable spiced spirit that will light up any party."
---
15. Rock Island Whisky and Tonic

Independent Scotch whisky bottler and producer Douglas Laing & Co entered the ready-to-drink (RTD) category with
Rock Island Whisky and Tonic
. At 5% ABV, each can contains Island malt whisky and Scottish tonic water. Jenny Rogerson, head of marketing at the Glasgow-based company, said: "RTD volumes have been increasing faster than any other major drinks category since 2018, and are predicted to significantly surpass the total alcohol market by 2025 (according to the IWSR). "In line with ever-increasing consumer demand for light, refreshing, low-calorie and low-alcohol, ready-to-drink products, our new offering is premium, relevant and compelling." Rock Island Whisky and Tonic was first made available exclusively in the UK for an RRP of £1.99 (US$2.60) per can.
---
14. Ardbeg Hypernova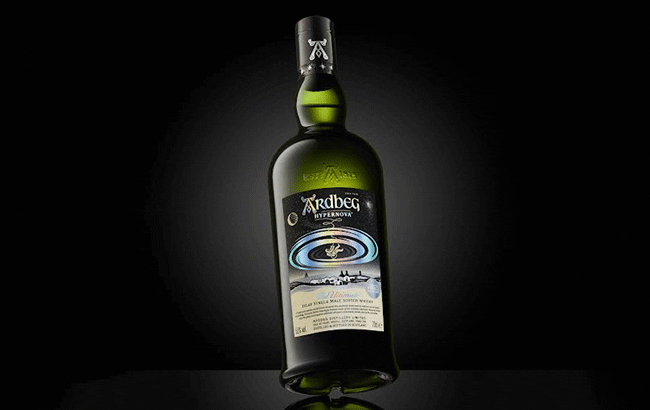 Islay-based Ardbeg Distillery
bottled its smokiest whisky to date
in October. Created exclusively for members of the Ardbeg Committee, Ardbeg Hypernova boasts a phenol level of more than 170ppm (parts per million). Tasting notes include 'pungent' aromas of creosote, soot and tar, leading to chocolate, peppermint, peat smoke, almonds, aniseed and clove on the palate. Dr Bill Lumsden, Ardbeg director of distilling and whisky creation, said: "This is without a doubt the smokiest Ardbeg ever. We wanted to really push the boundaries this time, and boldly go where Ardbeg has never ventured before." Ardbeg Hypernova sits at 51% ABV.
---
13. Brewdog Bad Beer vodka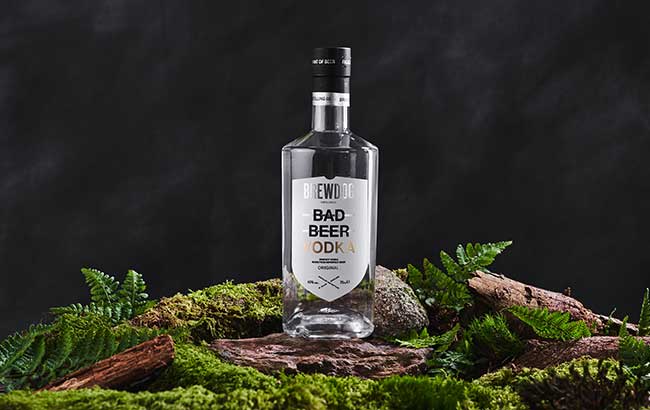 Scottish producer Brewdog Distilling Co created
a portfolio of vodkas
made from beer that doesn't meet its brewery's 'exacting standards'. Bad Beer Vodka comprises three flavours: the Original, the Vanilla and Toasted Marshmallow, and the Tropical Guava. Each 40% ABV vodka is made using any beer such as Indian pale ale or stout that doesn't 'make the cut'. The Original variant has notes of caramel and vanilla. The Vanilla and Toasted Marshmallow expression has flavours of marshmallow and Madagascan vanilla. Meanwhile, Tropical Guava is described as tasting like a 'powerhouse' of tropical fruits.
---
12. Dead Man's Fingers Tequila Coffee Liqueur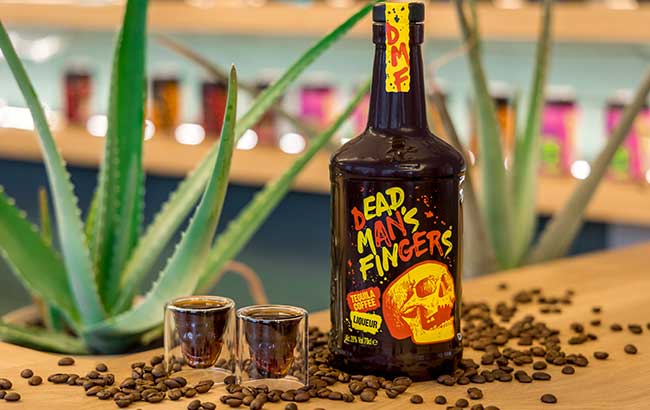 Halewood Artisanal Spirits tapped into the coffee trend with a
Tequila-based liqueur
. Dead Man's Finger's Tequila Coffee Liqueur blends the brand's Tequila with 'bittersweet' coffee. The liqueur is recommended served over ice, as a shot, or mixed in a cocktail such as an Espresso Martini. Rachel Adams, marketing director, Dead Man's Fingers, noted: "Originally the nonconformist rum of choice, Dead Man's Fingers has recently lent its disruptive style to relevant new categories, injecting excitement and recruiting a new generation of consumers." Dead Man's Finger's Tequila Coffee Liqueur is bottled at 18% ABV.
---
11. Agent W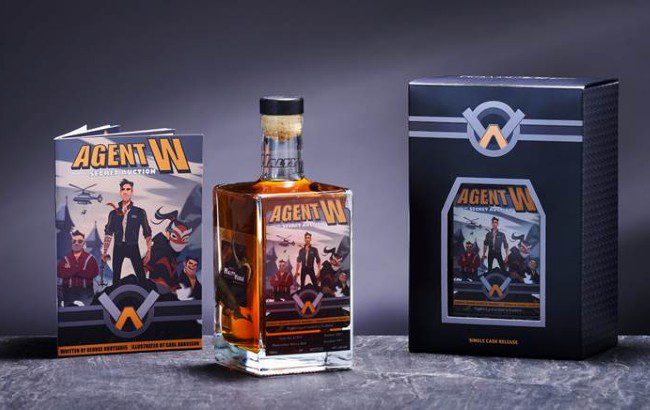 Independent bottler Malty Verse created
the first rare whisky and comic book range in the US
– Agent W. Agent W comprises a core range of single cask whiskies, which are tied to an ongoing real comic book series also created by Malty Verse. George Koutsakis, whisky specialist and CEO, said: "I didn't want to create something that already exists and so decided to do something completely different. To move away from the more traditional labels and ranges that depict Scotland and its history, and create something modern, colourful – that's just plain fun." The first release from Agent W was a 30-year-old Scotch whisky from the closed Cambus Distillery. It was aged for 30 years in a first-fill Sherry butt, and bottled at 48% ABV.
---
---