Top 10 spirits launches in October 2021
Whether you're looking for a warming dram or a refreshing canned cocktail, our pick of the best new-to-market drinks has you covered.
Partial to a Speyside single malt or a bold Bourbon? You're in luck: October saw a variety of major whisk(e)y launches. Scotch maker The Macallan rolled out a chocolate-inspired bottling, while Buffalo Trace turned heads in the world of American whiskey with the release of its 2021 Antique Collection. Ready-to-drink (RTD) beverages also continued their unstoppable growth, as a number of brands entered the category for the first time. Belvedere Vodka and Four Pillars Gin both unveiled products exclusively in Australia, and coconut rum Malibu showcased its new canned cocktails in the US. Read on for our pick of the 10 most exciting spirits and RTDs to hit the market last month – and for more new products,
check out our list from September
.
---
Glenmorangie A Tale of Winter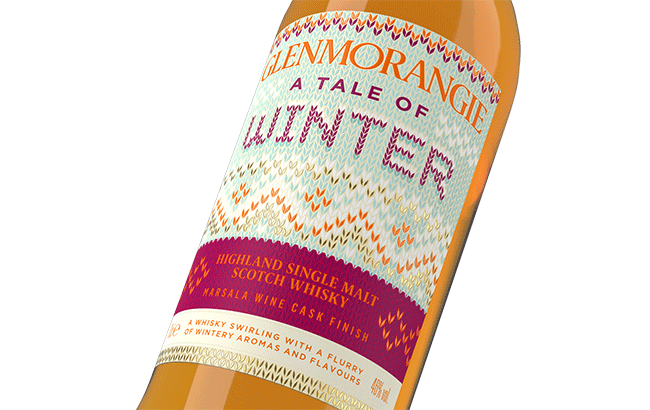 Price: £75 (US$102.19)
If your idea of a perfect evening is one spent by the fire wrapped in a cosy jumper with a dram in hand, this is the whisky for you.
Glenmorangie's latest single malt
was developed specifically for winter. To craft it, the producer's head of whisky creation, Dr Bill Lumsden, took liquid that was aged in ex-Bourbon barrels and finished it in ex-Marsala casks, for a 46% ABV bottling that delivers notes of red pepper flakes, cocoa powder, Brazil nut toffee and sweet barley malt. For all the cocktail fans out there, Glenmorangie has also created a selection of seasonal serves using A Tale of Winter and its flagship expression – including a Winter Old Fashioned and a Pumpkin Scotch Latte.
---
Belvedere Organic Infusions Vodka Sodas
Price: AU$28 (US$20.59) per four pack
Polish vodka maker Belvedere stepped into the RTD ring last month with a
range of canned vodka sodas
, available exclusively in the Australian market. Each of the three flavours – Lemon & Basil with a Touch of Elderflower; Blackberry & Lemongrass with Hint of Sage; and Pear & Ginger with a Drop of Linden Honey – is made with Polish rye vodka, organic fruit and botanicals, and sparkling water, drawing inspiration from Belvedere's flavoured vodka collection,
Organic Infusions
.
---
Johnnie Walker Ghost and Rare Pittyvaich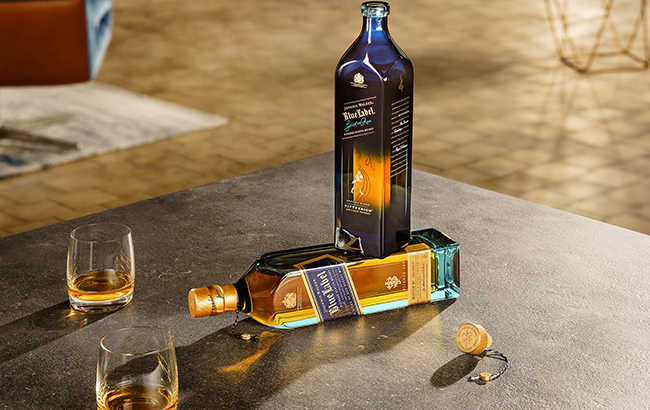 Price: RRP £275 (US$374)
Diageo-owned Johnnie Walker celebrated the spookiest month of the year with the release of an expression
featuring liquid from a 'ghost' distillery, Pittyvaich
, which ceased production in 1993. The 43.8% ABV bottling is the fourth in the brand's Ghost and Rare series. The blend also contains components from distilleries Dundas, Carsebridge, Mannochmore, Auchroisk, Cragganmore, Strathmill and Royal Lochnagar, and promises notes of fresh apple, honeycomb and soft wood.
---
Patrón Sherry Cask Aged Añejo Tequila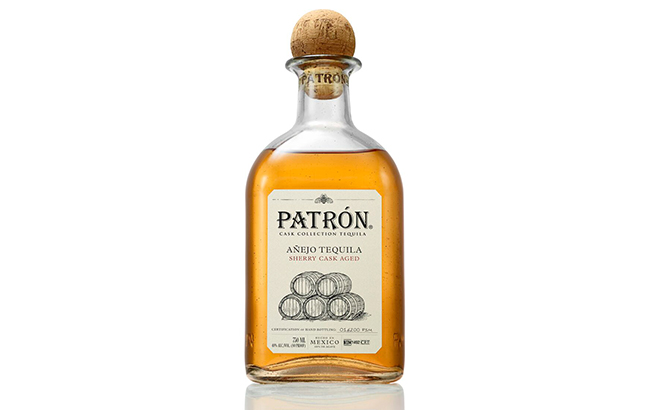 Price: US$79.99
Agave enthusiasts, there's a new bottle in town for you to try. Patrón has ventured into sipping Tequila territory with its
new añejo expression
, which has been aged in ex-oloroso Sherry casks. Expect aromas of fresh apricots, pear, banana and vanilla pudding, with a palate of fig preserves, stone fruit compote, caramel, coconut and toasted walnuts.
---
The Macallan Harmony Collection Rich Cacao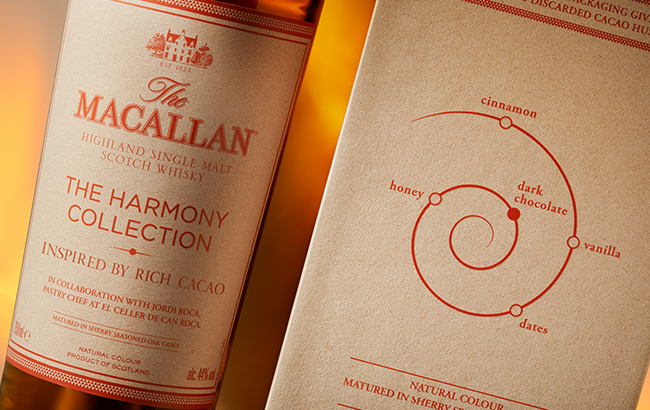 Price:  US$160
Scotch producer The Macallan gave us a taste of future innovations last month when it debuted a
chocolate-inspired whisky
, the first bottling in a new experimental series of single malts. The Macallan Harmony Collection Rich Cacao was created in partnership with pastry chef Jordi Roca and chocolatier Damian Allsop, and was matured in a combination of European and American oak casks. Boasting tasting notes of dark chocolate, honey, dates, vanilla and cinnamon, the whisky is said to pair perfectly with – you guessed it – chocolate.
---
Bombay Sapphire Premier Cru Murcian Lemon Gin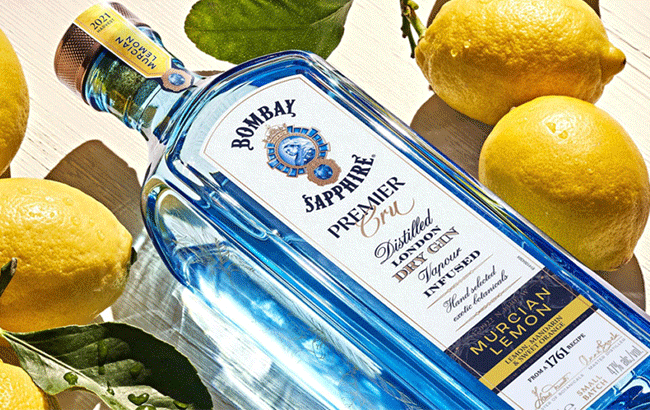 Price: £30 (US$40.80)
Pucker up:
Bombay Sapphire's newest gin
is all about citrus, with hand-picked lemons from Murcia, Spain, in the starring role, and mandarin and navel oranges as supporting acts in the botanical mix. The brand recommends serving the 47% ABV gin in a Martini or a French 75, and we can attest that its sweet, zesty aromas also shine in a Negroni.
---
Brewdog's new spirits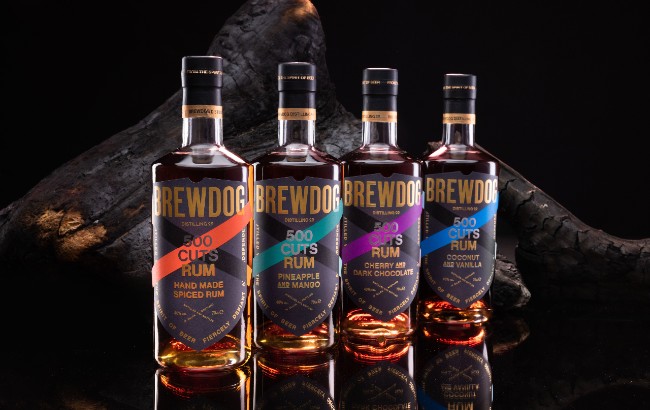 Price: 500 Cuts Rums – £24 (US$33); Seven Days Vodkas – £25 (US$34)
Brewdog Distilling Co made waves last month when it
revealed a major revamp of its spirits range
, including a variety of new expressions. The Scottish producer redesigned its Lone Wolf Gin and 500 Cuts Rum brands, and added three new flavoured rums to the latter range: Coconut and Vanilla, Pineapple and Mango, and Cherry and Dark Chocolate. It also debuted a new vodka brand, Seven Days Vodka. The collection launched with one neutral expression and three flavoured bottlings: Seven Day Vodka Passionfruit and Vanilla, Seven Day Vodka Rhubarb and Lemon, and Seven Day Vodka Raspberry and Lime.
---
Four Pillars Rare Dry Gin & Tonic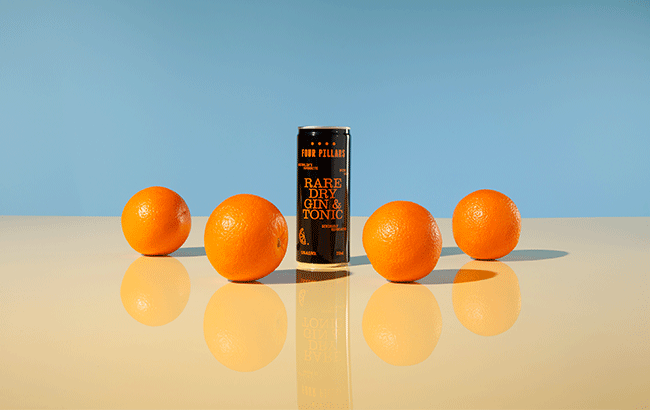 Price: AU$27.99 (US$20.26) per four pack
Australian distiller Four Pillars made gin fans very happy by
unveiling its first RTD
at the beginning of October. And this is no ordinary G&T – it features an extra-concentrated version of the brand's flagship Rare Dry Gin with double the botanicals and extra oranges, to ensure that the drink delivers big juniper flavour without upping its ABV (it sits at a chilled 5.1%, by the way). The producer also created a bespoke tonic for the premixed beverage.
---
Buffalo Trace Antique Collection 2021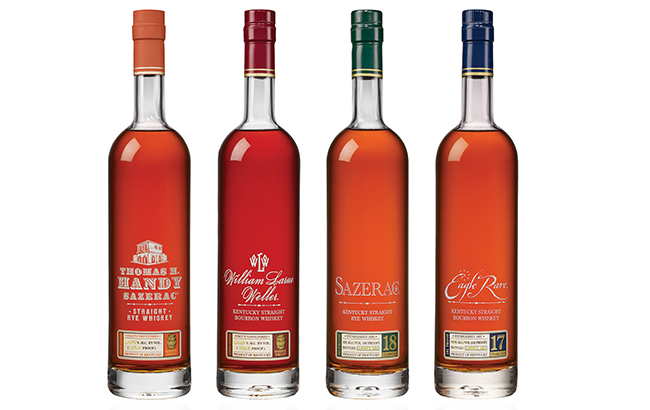 Price:  US$99 per bottle
It was a big month for American whiskey collectors, as Buffalo Trace debuted its coveted
2021 Antique Collection
. This year's range does not include George T Stagg whiskey, as the liquid 'did not meet the Stagg profile', but the series does feature a William Larue Weller whiskey, distilled in the winter of 2009; Thomas H Handy, distilled in spring 2015; Eagle Rare 17 Year Old; and Sazerac Rye 18 Year Old. And if you're missing the Stagg bottling, never fear: Buffalo Trace said the brand is 'on track' for a 2022 release.
---
Malibu Cocktails in a Can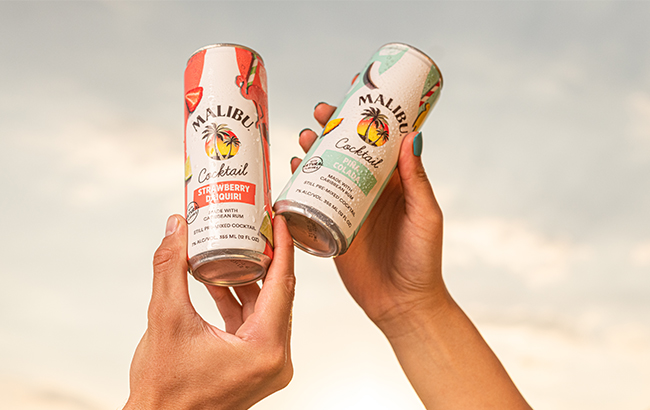 Price: US$14 per four pack
Temperatures are dropping in the northern hemisphere, but coconut-flavoured rum Malibu is aiming to bring beachy vibes to drinkers year-round with its latest launch. The brand
debuted its first RTDs
last month, premiering two fruity flavours: Piña Colada and Strawberry Daiquiri. The former flavour mixes the brand's signature Caribbean rum with pineapple and sweet coconut, and the latter brings together rum, strawberries and a subtle lime flavour.
---