Top 10 spirits launches in November 2021
From a Batman-inspired single malt to a Tequila finished in Laphroaig casks, this is our round-up of the best spirits released in November.
The run-up to the festive period saw the release of an exciting range of spirits, with new products from big-name brands and innovative launches such as no-ABV bottled cocktails. November also saw activity in the celebrity-backed spirits category, as rock band Kiss launched its rum range in the US market. Meanwhile,
Islay distillery Bowmore produced another bottling in partnership with luxury car brand Aston Martin, and US-based fast food chain Arby's surprised consumers with fry-flavoured vodkas. 
For more new products, check out our
list from October
.
---
Johnnie Walker Masters of Flavour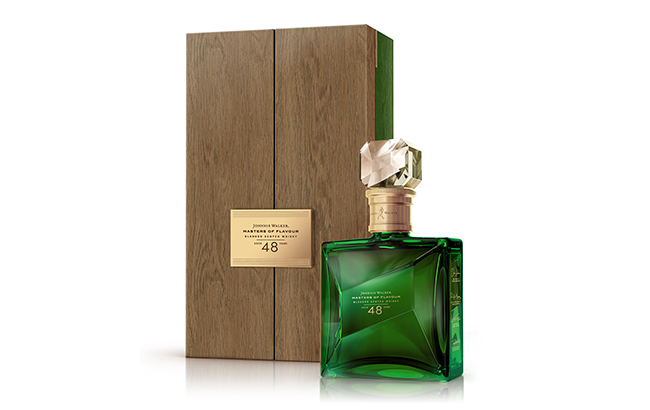 Diageo-owned blended Scotch Johnnie Walker concluded its Masters series, and released just 288 bottles of the third and final whisky in the collection last month, which joins the Ruby Reserve and Masters' Edition in the range.
The new Masters of Flavour contains components aged for a minimum of 50 years, from distilleries that were operating during the lifetime of the brand's founder, John Walker.
Retailing for RRP £20,000 (US$26,879) and sitting at 41.8% ABV, the batch is one of the final releases from master blender Jim Beverage before his retirement. 
Last month, the brand also debuted a
high-rye whisky bottling
.
---
Villa Massa vermouths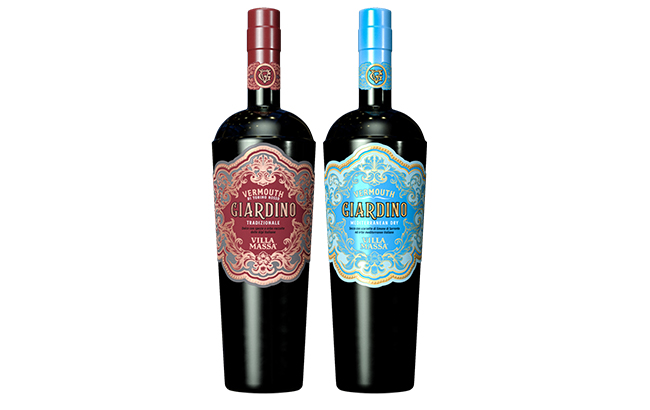 Zamora Company debuted two vermouths, specifically intended for use in cocktails. 
Vermouth Giardino Tradizionale Rosso (16% ABV) and Mediterranean Dry (18% ABV) are super-premium expressions. The Rosso is a sweet vermouth di Torino, while the Mediterranean Dry bottling contains more citrus elements, and is made with Sorrento lemon peel like Villa Massa Limoncello.
The vermouth range will launch in the US and Germany in September next year, followed by additional markets. Both expressions are priced at RRP US$25.
---
El Tesoro Añejo Tequila: The Laphroaig Edition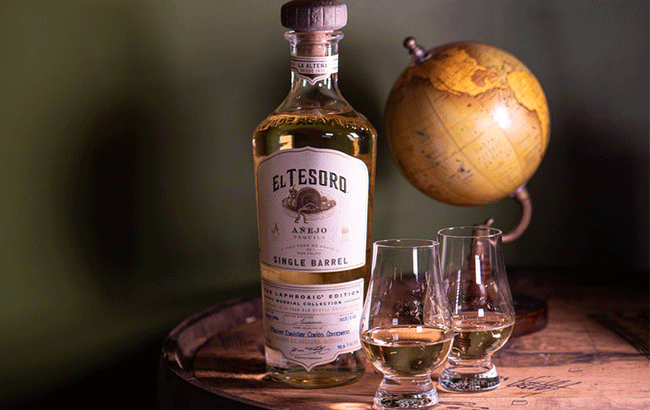 Beam Suntory-owned El Tesoro partnered with Scotch distillery Laphroaig to create a Tequila finished in whisky casks – the first release in the former producer's limited edition Mundial series. The collection will see El Tesoro partner with premium spirits producers around the world to create experimental cask-finished Tequilas.
The new bottling was produced by master distiller Carlos Camarena, who took a Tequila aged for nine months in Bourbon barrels and finished it for four months in casks that formerly held the famously peat-forward Laphroaig 10 Years Old.
The Tequila rests at 40% ABV, and can be purchased for US$125 per 750ml bottle from select retailers and on-trade venues.
---
Inishtree Speyside Single Malt Scotch Whisky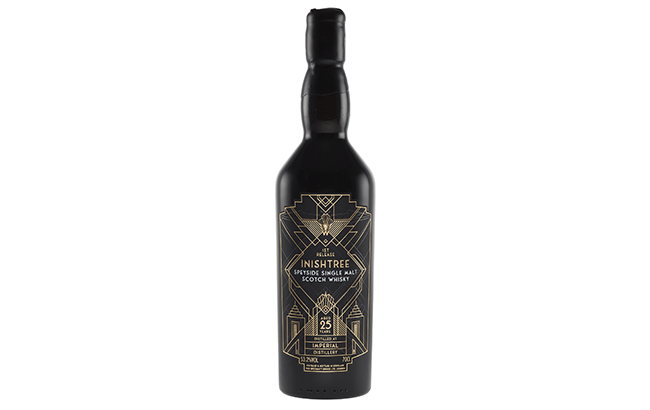 London venue Park Row, which was created by DC Comics and Wonderland Restaurants, launched its debut Scotch: a 25-year-old limited edition bottling inspired by the story of Batman. 
Inishtree Speyside Single Malt is named after the fictional Scottish village that was home to the ancestors of Bruce Wayne in the Batman comics. 
The Scotch was placed in a single refill Bourbon barrel in 1993, then bottled 26 years later in 2019 by Speciality Drinks. Only 145 bottles of the expression have been released, priced at £495 (US$663) each. 
---
De Kuyper's alcohol-free cocktails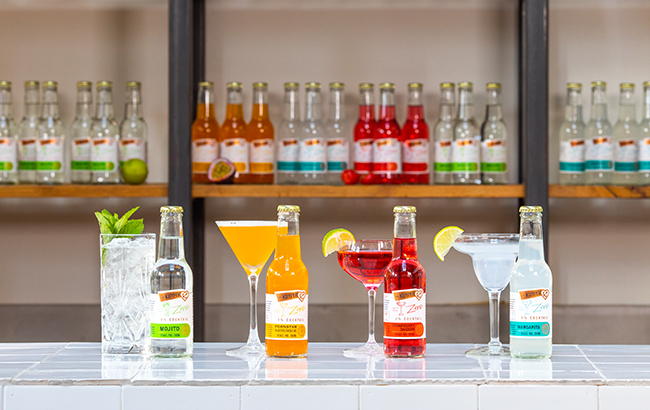 Dutch drinks firm De Kuyper tapped two trending categories for its latest launch: low and no alcohol, and ready to drink. Its new range of
zero-ABV pre-mixed cocktails
come in 200ml glass bottles, and include four non-alcoholic variants: Mojito, Strawberry Daiquiri, Margarita and Pornstar Martini. The De Kuyper Zero range can be purchased in supermarkets across the Netherlands, for RRP €2.49 (US$2.83) per bottle. Last year, De Kuyper's ventured into the RTD trend with
ghd Fizzy Favourites canned line
, made with its namesake liqueur.
---
Kavalan's Triple Sherry Cask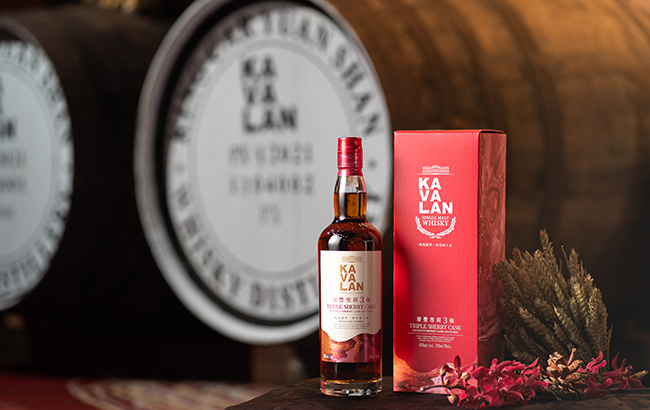 Taiwanese distiller Kavalan unveiled a whisky that has been matured in three different Sherry casks, a 'rare' combination of oloroso, Pedro Ximénez (PX) and Moscatel-aged barrels. 
Once the 40% ABV whisky was fully matured in the three casks, it was rested in marrying vats.
The 700ml bottling is priced at RRP NT$2,300 (US$82.60), and will launch first in France, Canada, Japan, Singapore, China, India, the Philippines, Russia, Mexico, Australia, New Zealand and Guam.
---
Arby's fry-flavoured vodkas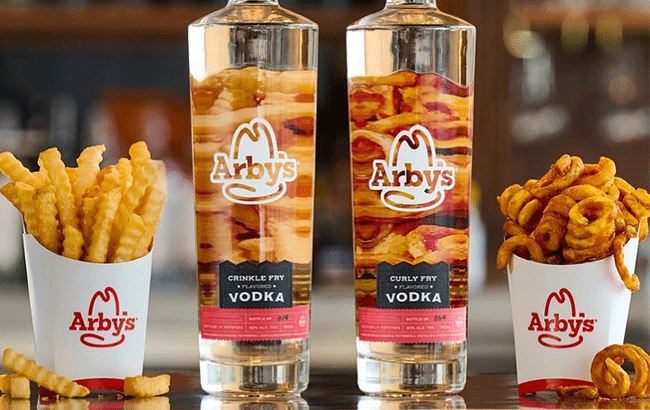 American fast food chain Arby's has entered the spirits market with the launch of
two fry-flavoured vodkas
: Curly Fry Vodka and Crinkle Fry Vodka. The company teamed up with Minneapolis-based Tattersall Distilling to produce the bottlings. The liquids were created to taste like their fast-food counterparts: The Curly Fry Vodka was distilled with cayenne, paprika, onion and garlic, while the Crinkle Fry Vodka was made with kosher salt and sugar. The 40% ABV vodkas were released last month on a limited basis for US$59.99 per bottle.
---
Bowmore Masters' Selection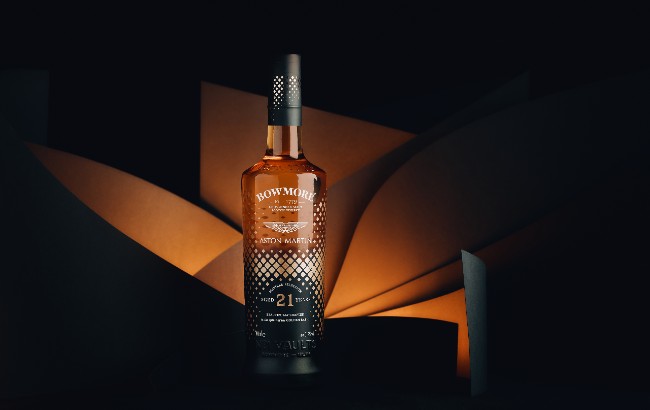 Luxury car maker Aston Martin continued its partnership with
Islay distillery Bowmore last month through the launch of a 21-year-old single malt whisky, Bowmore Masters' Selection. 
Bowmore master whisky blender Ron Welsh and Aston Martin executive vice-president and chief creative officer Marek Reichman came together to produce the 51.8% ABV expression, which was aged in first-fill Pedro Ximénez and oloroso Sherry casks.
The whisky is available in global markets for RRP US$300 per bottle.
Bowmore and Aston Martin first collaborated in 2019, and have since produced three travel retail-exclusive whiskies and the Black Bowmore DB5.
---
Kiss: Drink It Up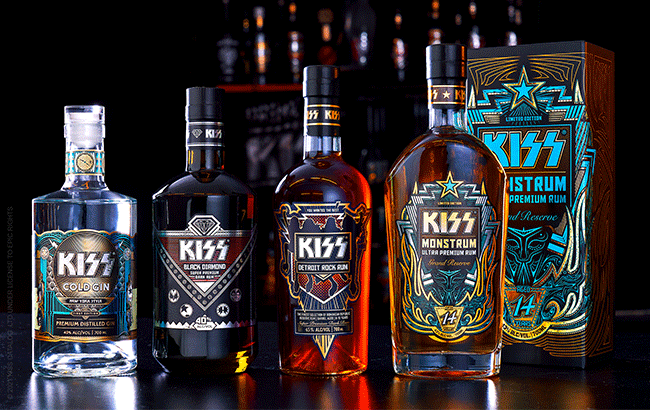 In celebrity-backed spirits news, American rock band Kiss released Drink It Up, its range of rums and gin, in the US.
Last year, Kiss kicked off the spirits portfolio with Black Diamond Rum.
Now several more expressions have joined the debut bottling in the band's range: Detroit Rock Dark Rum, a blend of Dominican rums aged between eight and 15 years, named in tribute to the song Detroit Rock City; Monstrum Dark Rum, an ultra-premium bottling aged more than 14 years; and Distilled Cold Gin, distilled five times with juniper, citrus and herbs.
The Black Diamond and Detroit Rock Rums are available to purchase in 25 US states through www.drinkitupbykiss.com for US$44.99 and US$54.99 respectively, while the Monstrum Dark Rum and Distilled Cold Gin will be available 'soon'.
---
Żubrówka Rosé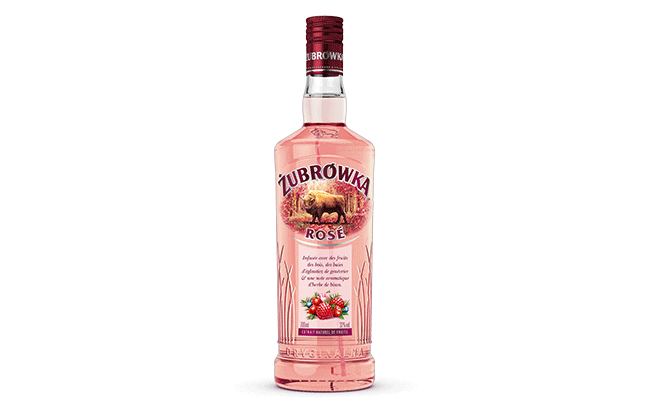 Polish vodka Żubrówka ventured into the pink spirits category with the launch of Żubrówka Rosé.
The 'natural, berry-infused, lower-ABV drink option' is an apéritif, available in 430 Sainsbury's stores in the UK and online at Amazon. It is infused with cranberries and raspberries foraged from the Białowieża Forest in Poland.
Clocking in at 32% ABV, the drink retails for RRP £20 (US$27). 
---