Top 10 spirits launches in May 2022
With a vodka infused with British asparagus and a brandy packed with coffee, May was a busy month with spirits launches.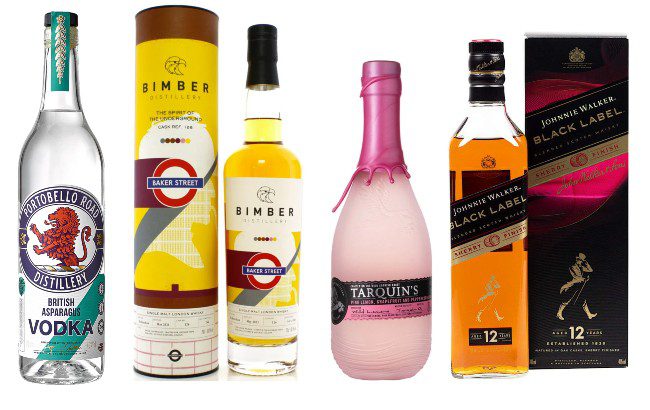 Brands were all about limited edition releases last month, with a new exclusive expression from Johnnie Walker aged in Sherry casks, and the 'world's first' provenance gin made from botanicals picked last spring and summer. Collaborations were big news, with the third bottle released as a result of Bimber's partnership with Transport for London, and a marriage of two of Australia's biggest spirit brands. Keep reading for our top picks from last month's releases. For more new spirits, check out our previous 
round up of top launches
.
---
Takamaka St André Series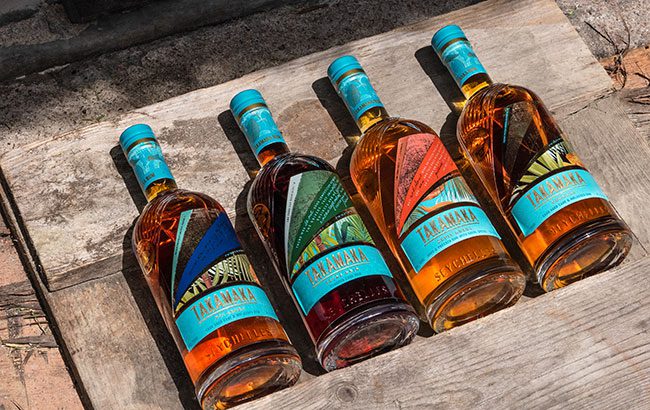 This is the rum series to kick back with now that summer has finally arrived.
Takamaka's premium St André Series
offers four unique blended rums: Extra Noir, Grankaz, Pti Lakaz and Zepis Kreol. Each expression offers something a bit different. For punchy notes of vanilla and spice, the Extra Noir bottling, which clocks in at 43% ABV, really delivers, while flavours of cinnamon, nutmeg, cloves and quatré spices (French allspice) will be picked up in the Zepis Kreol rum which rests at the same strength. Three barrels played their part in the creation of Pti Lakaz: two ex-Radoux casks and one ex-Port cask. The result is a non-chill-filtered liquid that boasts notes of star anise and cocoa beans and an ABV of 45.1%, while the same strength Grankaz edition offers herbaceous and floral notes on the nose, with hints of stewed fruits and butterscotch on the palate. The series' RRPs range between £35 and £50 (US$44.15-US$63.07), and are available to purchase from Master of Malt.
---
Johnnie Walker Black Label Sherry Finish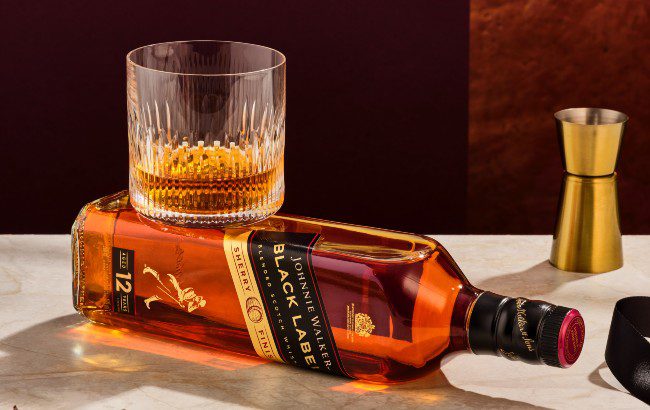 The
latest limited edition whisky offering from Johnnie Walker
marries flavours from a blend of Speyside, Highland, Lowland and Islay whiskies, bringing notes of sweetness 'wrapped in smoke', with hints of dark chocolate and coffee, all of which has been achieved by finishing the brand's 'iconic' 12YO Black Label whisky in barrels seasoned with Sherry from Jerez. "It is a taste collision of smooth and Sherry – and one that I'm extremely proud to add to the collection," said Johnnie Walker master blender Emma Walker. Its time spent in the casks has given the liquid added mellow sweetness of figs and plums, making it the perfect dram for sipping neat, or building in a cocktail. The 700ml bottling is priced at RRP £33.99 (US$42.88). The Diageo-owned brand
also released an NFT package in May
, priced at US$35,000.
---
Tarquins Pink Dry Gin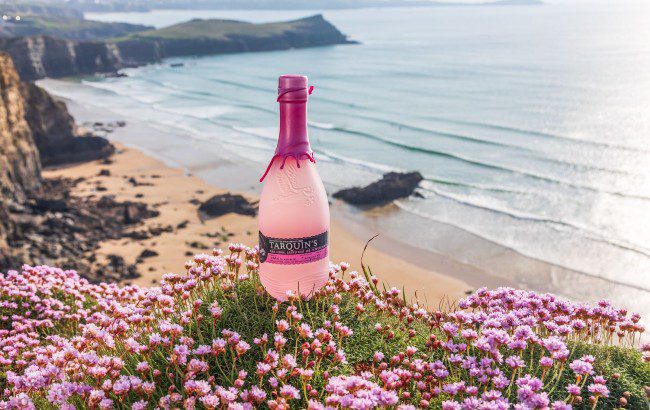 The team at the Cornwall based Tarquin's Gin distillery have been thinking pink, and now this dry, rosy expression has been added to the wax-topped portfolio. Made using a combination of 14 botanicals,
Tarquin's Pink Dry Gin
is a fine balance between the brand's traditional dry gins and the more modern fruit-led expressions. Bottled at 42% ABV, it offers aromas of juniper, grapefruit and pepper, leading to red fruits, a 'natural' sweetness and 'sophisticated' softness on the palate, all of which makes for an explemplary G&T. The gin is available now, priced at RRP £36 (US$45) per bottle.
---
Portobello Road Asparagus Vodka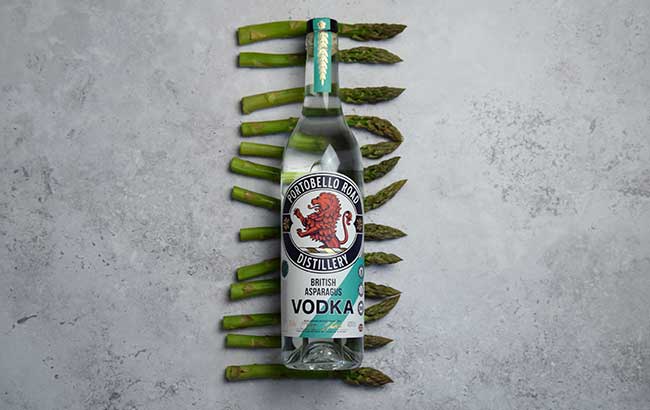 Jake Burger isn't a man shy of a bit of experimentation, and for his latest concoction, he has tapped into the market demand for more savoury drinks and created
the 'world's first' asparagus vodka
by steeping British asparagus for 24 hours in
Portobello Road Distillery's British potato vodka
. Burger said: "We're really excited to bring this world-first to bartenders and introduce a flavour that isn't widely used. We are seeing a real desire from customers for more savoury drinks." The result is a 42% ABV vodka with an RRP £24 (US$30.14), laced with herbal, vegetal and slightly nutty notes. And before you ask, no, it doesn't.
---
Cambridge Distillery seasonal gin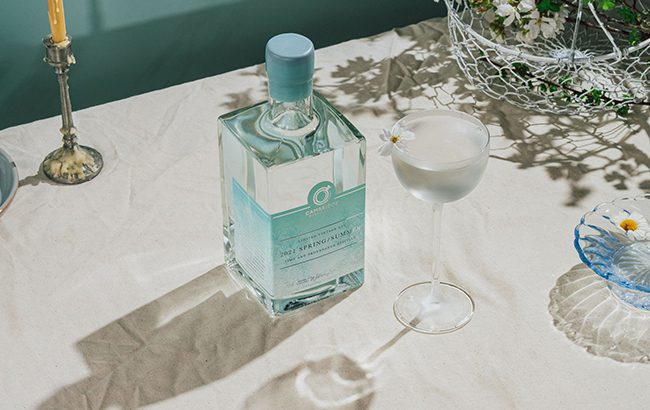 'Tis the season for the Cambridge Distillery's limited edition release of gin made using botanicals picked exclusively during the spring and summer of 2021. The
Vintage 2021 Spring Summer bottling
is described as a 'world's first' gin with 'real provenance', offering aromas of the local meadows, with citrus notes and 'gentle herbaceous lifts' on the palate. When it comes to drinking this 42% ABV throwback to last year's warmer months, it is recommended simply sipping over ice, or stirred down in a crisp Martini. Vintage 2021 Spring Summer is available to buy exclusively from Berry Bros & Rudd for RRP £150 (US$186).
---
Bimber Spirit of the Underground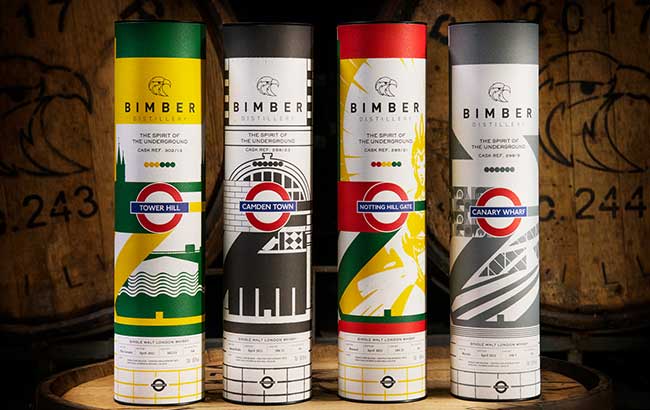 West-London's Bimber Distillery has once again been paying homage to the London Underground network with its
latest releases from its Spirit of the Underground Series
. The third batch showcases Camden Town, Canary Wharf, Notting Hill Gate and Tower Hill and joins the pre-existing line-up comprising
Waterloo, Baker Street, King's Cross St Pancras and Oxford Circus
. The aim is for the brand to eventually have 44 individual releases within the collection. All have thus far been bottled at cask strengths ranging from 58.1%-59% ABV and for this release, each whisky has been aged in fortified wine casks to give a different perspective to Bimber's distinctive London spirit. Despite being named after TFL stations, none of the liquids taste like delays, union strikes or stranger's armpits, which may explain why the bottles sold out straight away after being available through a weighted ballot in May.
---
Bardinet Coffee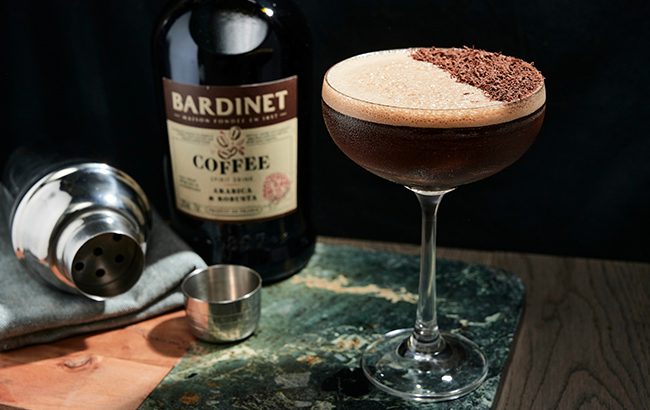 Coffee cocktails are big news right now, and Bardinet brandy has tapped into the trend with the first release from its
Bardinet Flavours collection, Bardinet Coffee.
Made by combining the brand's flagship brandy with Arabica and Robusta coffee, Bardinet recommends using it in its three 'easy-to-make' barista-style cocktails, including the L'Espresso Renoir, named after the French impressionist painter Pierre-Auguste Renoir and made by combining Bardinet Coffee, the brand's VSOP brandy, espresso, vanilla syrup, cocoa power and grated dark chocolate. The expression is available to buy online from Amazon in the UK, priced at RRP £18.99 (US$23.20).
---
Campari pre-mix Negroni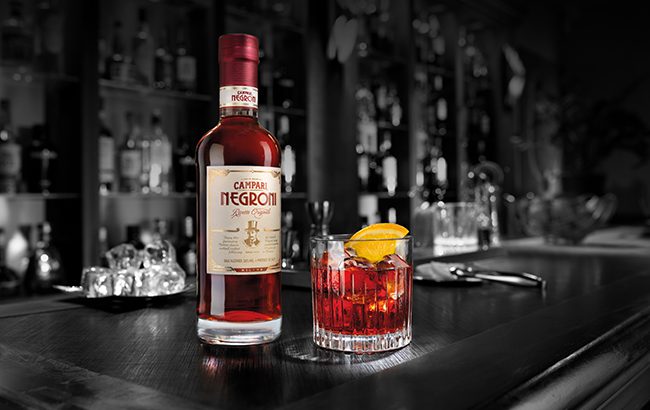 When putting three equal measures of London dry gin, Campari and sweet vermouth in a glass is too much effort, the new
Campari Negroni Ready to Serve
is here to meet your impatient demands. The 375ml bottle has been relaunched with a new 'elegant' design and can now offer up four serves of the Italian aperitif. Naturally, the cocktail is best served over ice and garnished with a slice of orange.
The 26% ABV bottled cocktail is available to purchase from select retail stores in the US, and on Reserve Bar and Drizly for an RRP of US$24.99.
---
Mr Black rum barrel-aged coffee liqueur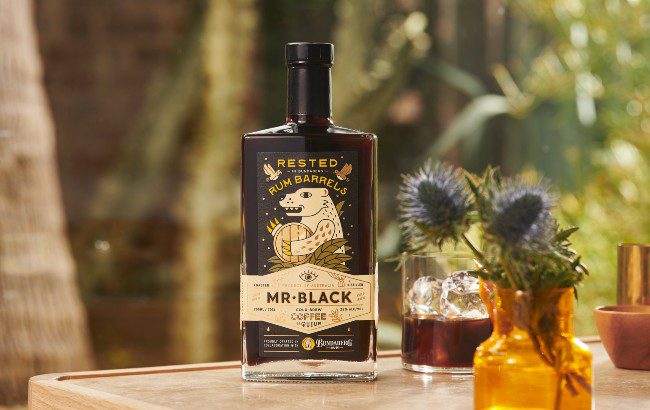 Two of Australia's leading brands have been brought together to create
this limited edition release of rum barrel-aged coffee liqueur.
Mr Black founder Tom Baker raided the warehouse of Bunderberg rum to select a special cask for the collaboration, settling on two barrels that once held the Master Distillers Edition which was awarded World's Best Rum in 2018. Finishing in these special casks has given the liqueur notes of aromatic spices, toffee, brown sugar and raisins. Mr Black Rum Barrel Aged Coffee Liqueur is now available from mrblack.co and Amazon, priced at RRP £35 (US$43.19).
---
Maverick Spirits Agave Blanco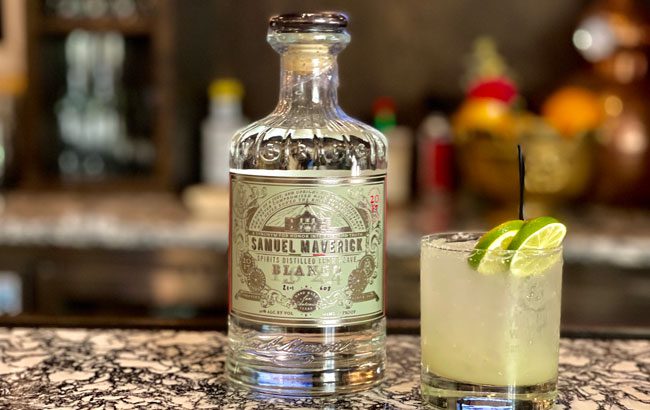 While everyone is talking about the new Top Gun movie, we're talking about a different kind of Maverick; one that has just
launched its 'traditionally Mexican' Agave Blanco
to the US market after becoming the first distillery approved for producing agave spirits in The States. Distilled using a hybrid still and bottled in-house at the Maverick Spirits Distillery in Texas, the spirit is made from 100% blue agave nectar, and is recommended sipped neat or mixed into cocktails, such as a Margarita or a Paloma. Maverick Spirits Agave Blanco is now available for purchase online, with shipping to 41 states in the US. Retailing for RRP US$40, it is currently offered in 750ml bottles.
---