Top 10 spirits launches in May 2021
A smoky rum from Havana Club, the oldest Singleton bottling to date and an alcohol-free 'Tequila' made our pick of the best products launched last month.
Several brands entered the RTD market in May, including Jim Beam, with its canned Highballs, and Amass Spirits, with its botanical hard seltzers. In the world of whisky, Lagavulin teamed up with actor Nick Offerman once again, and Glenfarclas marked its 185th anniversary with a new release. The non-alcoholic 'spirits' category also gained a new alternative to Tequila thanks to Clean Co, the brand from
Made in Chelsea
star Spencer Matthews.
Click through to the following pages to discover our pick of the best spirits launches from last month. 
Havana Club Cuban Smoky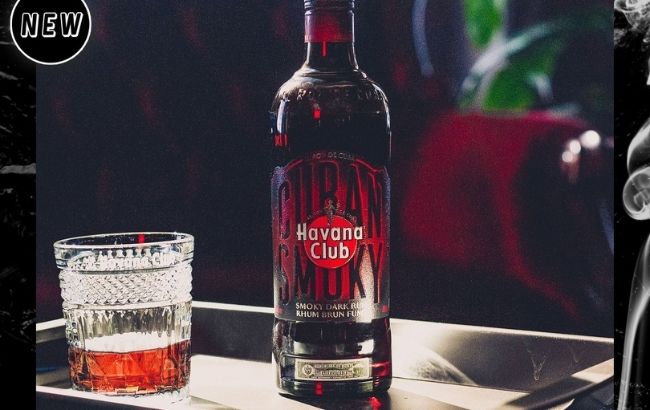 Pernod Ricard-owned rum brand Havana Club
launched a smoky expression
in Canada. Sitting at 40% ABV, Cuban Smoky is a dark rum that has been part-aged in Scotch casks from Islay. According to the brand, the bottling is "the first of its kind" in the Canadian market. It offers a nose of dried fruit and a light smokiness; on the palate, there's notes of smoke, cocoa, dark chocolate and a dry spiciness.
Glenfarclas 185th Anniversary Edition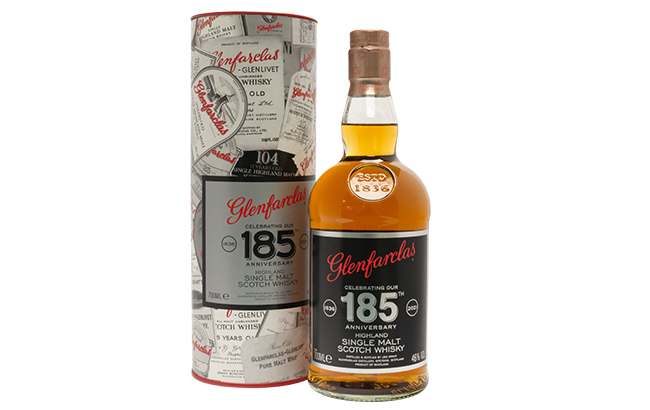 Last month, Scotch maker Glenfarclas
released a limited edition single malt
to celebrate the 185th anniversary of its first legal distillation in May 1836. The whiskies used in the bottling span 60 years and have been drawn from both Spanish Sherry and normal oak casks. Bottled at 46% ABV, the expression has a limited run of 6,000 bottles in the UK and is priced at RRP £120 (US$170).
Jim Beam Canned Highballs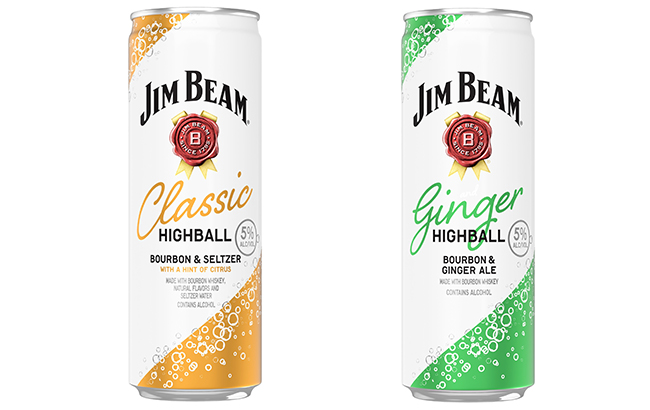 Bourbon brand Jim Beam tapped into the RTD trend with
two new canned Highballs
. The Jim Beam Classic Highball brings together Jim Beam Bourbon, seltzer and a hint of citrus. Meanwhile, the Jim Beam Ginger Highball is a mix of the brand's Bourbon and ginger ale. At 5% ABV, the new serves aim to provide a 'refreshing, convenient alternative to beer'.
Redbreast Dream Cask Oloroso Sherry Edition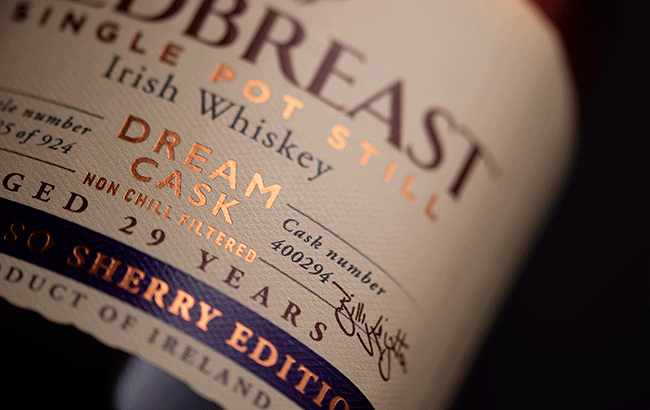 The fourth release in Irish whiskey producer Redbreast's limited edition Dream Cask series is a
29-year-old expression
. It's a vatting of four whiskeys matured in ex-Bourbon, Sherry and Port casks, which were then brought together in an oloroso Sherry butt for 15 months. The Irish Distillers-owned brand made just 924 bottles of the 51.2% ABV whiskey, and
11,000 people entered a ballot
to purchase a bottle. Redbreast also offered consumers a chance to win one of the bottles in
a new campaign
.
Belvedere Organic Infusions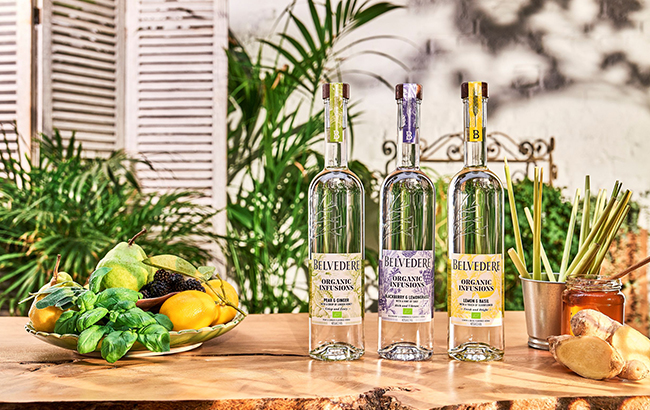 Polish brand Belvedere debuted its first certified-organic products, a range of flavoured vodkas. Called
Belvedere Organic Infusions
, the line is made with fruits and botanicals and comes in three expressions: Blackberry & Lemongrass with a hint of Sage; Lemon & Basil with a touch of Elderflower; and Pear & Ginger with a drop of Linden Honey. The LVMH-owned vodka producer debuted the new range to answer the "fast-growing consumer interest" in organic spirits, according to Rodney Williams, president and CEO of Belvedere.
Lagavulin Offerman Edition: Guinness Cask Finish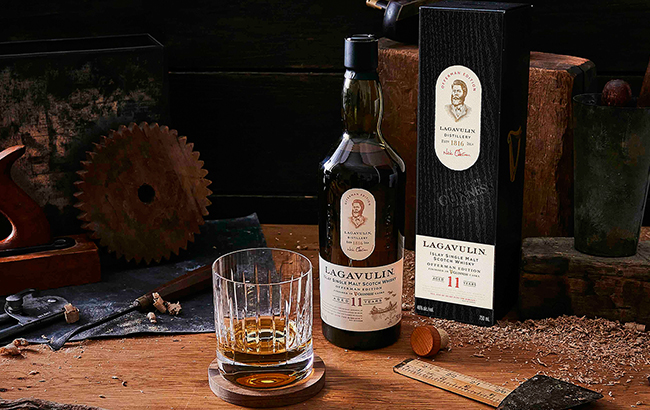 Diageo-owned Scotch whisky producer Lagavulin partnered with
Parks and Recreation
star Nick Offerman to release an 11-year-old single malt finished in Guinness casks.
Lagavulin Offerman Edition: Guinness Cask Finish
is the second bottling in the celebrity collaboration, following the launch of
Lagavulin Offerman Edition Aged 11 Years
in October. To craft the single malt, the whisky was aged for four months in Guinness beer casks from Ireland's Open Gate Brewery, also owned by Diageo. Drinkers can expect notes of 'intense peat and charred wood' from the whisky, as well as roasted coffee, dark chocolate and caramel.
Amass Hard Seltzers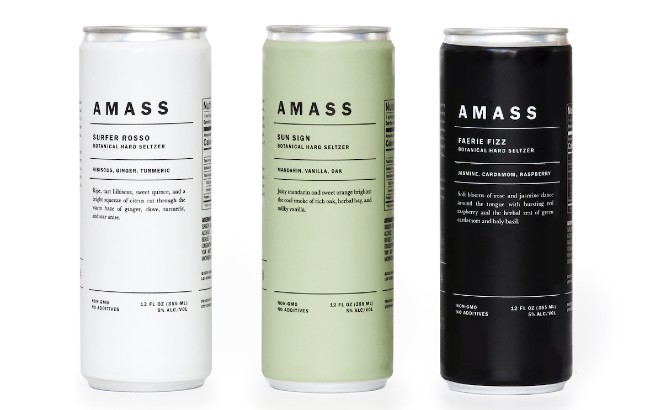 Los Angeles-based spirits producer Amass stepped into the hard seltzer space with
three canned products
. Surfer Rosso brings together hibiscus, sweet quince and citrus, plus ginger, turmeric and star anise; Faerie Fizz is brewed with petals and stems, with flavours of rose, jasmine, raspberry, green cardamom and basil; and Sun Sign delivers notes of sweet orange, oak and 'milky vanilla'. The expressions sit at 5% ABV and are made with alcohol distilled from organic sugarcane.
The Single Paragon of Time 54 Year Old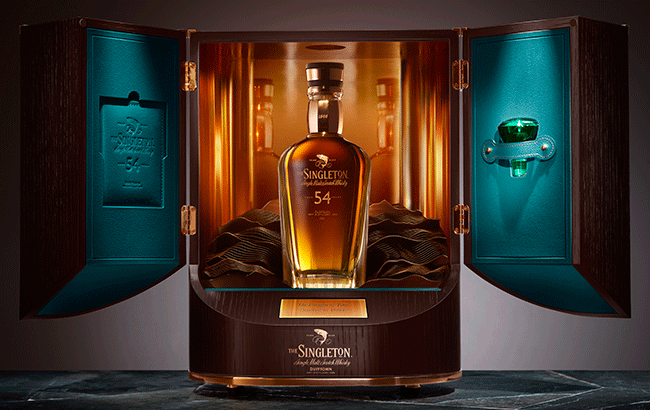 In what may have been the flashiest launch of the month, Diageo-owned Scotch producer
The Singleton released a 54-year-old single malt
. The whisky is the second and final bottling in The Singleton's Paragon of Time collection. It is the oldest single malt from the producer to date, from a European oak cask originally filled in 1966. The liquid was finished in a single PX Sherry cask. Priced at a cool £28,850 (US$40,000) per 700ml bottle, the single malt is presented in a bespoke, leather-lined wooden cabinet and Baccarat decanter.
Portobello Road Savoury Gin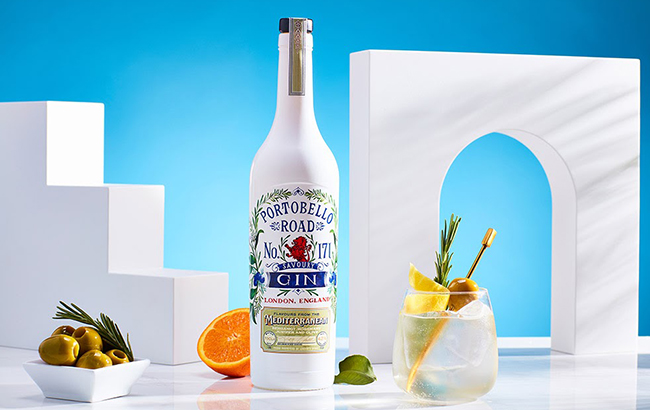 London-based Portobello Road Gin
unveiled a savoury expression
featuring botanicals such as Calabrian bergamot peel, green gordal olives and Mediterranean sea salt. The 42% ABV juniper spirit was developed as a 'rebellion' against the trend for 'sweet, fruity' pink bottlings that are made without traditional botanicals.
Clean Co Clean T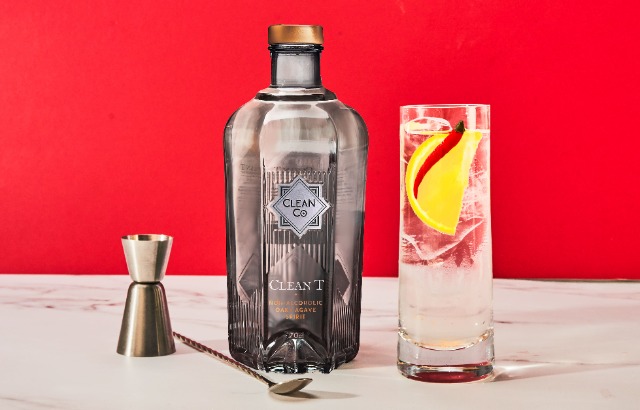 The latest bottling from non-alcoholic 'spirits' producer Clean Co is a
no-ABV alternative to agave spirits
. Clean T is said to deliver notes of oak, green olive, rocket and watercress, and aims to give a similar mouthfeel to Tequila. Former
Made in Chelsea
star Spencer Matthews founded Clean Co in 2019. The range also includes alcohol-free alternatives to gin, vodka and rum.
---