Top 10 spirits launches in June 2022
From a whiskey launched by three fictitious pub landlords to a gin designed specifically with the Negroni in mind, June was filled with interesting and eclectic spirits launches.
More low-and-no 'spirits' joined the bandwagon last month, this time in a more literal sense, while vermouths of all varieties arrived to accompany you through the warm summer months. Keep reading to learn what product releases caught our eye in June, or if you want to see what you might have missed in May,
click here
.
---
Johnnie Walker Black Label with Air-Ink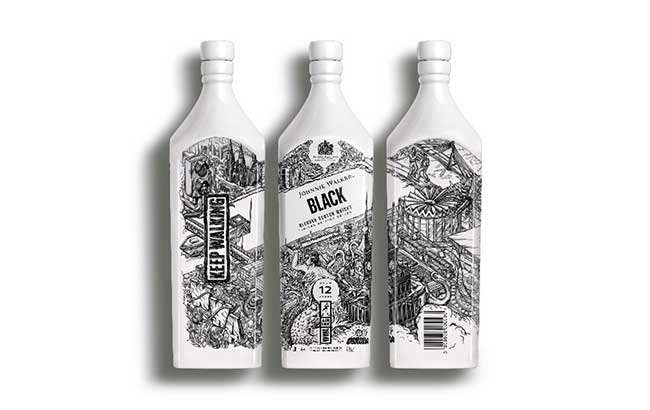 You've heard of turning lemons into lemonade, how about turning air pollution into ink and using it to decorate a series of limited edition whisky bottles? Well now you have. Last month,
Johnnie Walker unveiled six limited edition bottles
for its Keep Walking City collection. The brand partnered with Air-Ink, a brand that creates ink by condensing carbon-based gaseous effluents generated by air pollution, to create six individual bottles decorated with unique illustrations of six cities comprising Mexico City, New Delhi, Warsaw, Bangkok, Istanbul and Madrid. Inside the bottles is the iconic Johnnie Walker Black Label blended Scotch.
---
Top Cuvée House Vermouth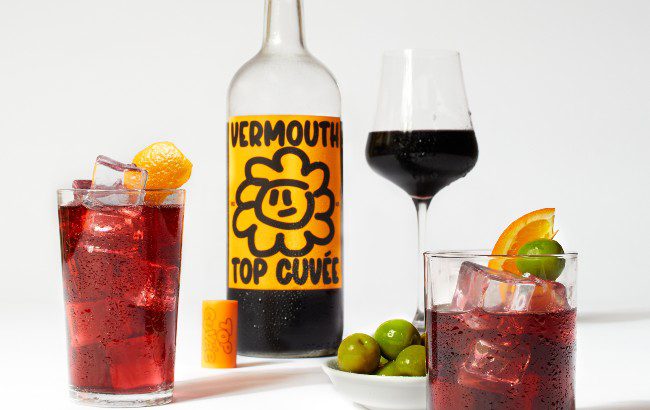 Vermouth was a top seller on Shop Cuvée last year, so it was only natural that Top Cuvée, the natural wine bar behind the online and
bricks-and-mortar retail space
, release one of its own.
House Vermouth
is a 14.9% ABV red vermouth, created with a lighter style to make it the perfect bottle to reach for when mixing with soda or opting for a neat pre-dinner apéritif. It is also ideal for making cocktails.
---
Féfé RTD range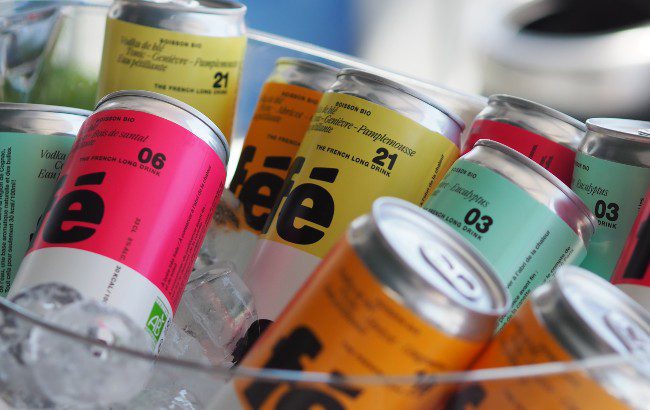 Fans of Calvados, Cognac and Armagnac are going to love these on-the-go cans from acclaimed Parisian speakeasy, Le Syndicat. The bar expanded its ready-to-drink (RTD) range last month, continuing its championing of French spirits in two new ranges:
Féfé Fine à l'Eau and Féfé RTD
. The Féfé Fine à l'Eau range takes inspiration from the traditional French way to enjoy brandy – with water – creating a long, delicate and fresh drink, while the bar has turned to some of the world's most popular cocktails for its RTD range, offering an Espresso Martini made with Maison Hine Cognac, an Apple Sour with Calvados Distillerie Boulard, a Porn Star Martini with Blanche Armagnac from Château Arton, and the Candy Negroni with eau de vie de framboise from Distillerie Peureux.
---
Filey Bay Peated Finish Batch #2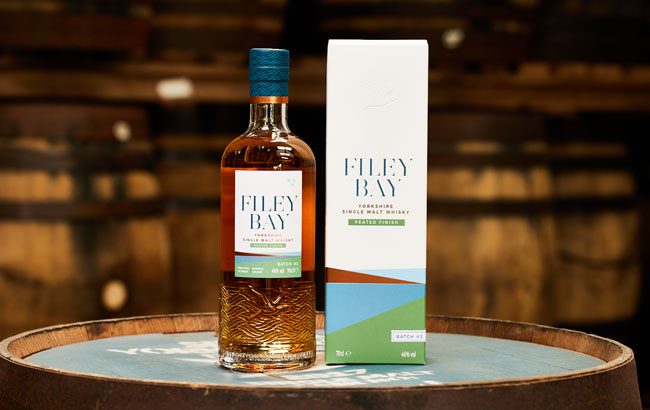 After a successful first release of its peated Filey Bay expression, The Spirit of Yorkshire Distillery doubled-down and
launched a second batch for 2022
. Filey Bay Peated Finish Batch #2 builds on the distillery's house-style whisky, which offers light and fruity notes from Bourbon cask maturation. The combination of its two distillate styles has undergone a second maturation in peated casks, providing it with subtle notes of peat smoke alongside flavours of soft vanilla, caramel and citrus.
---
Hernö Craft Sipping Gin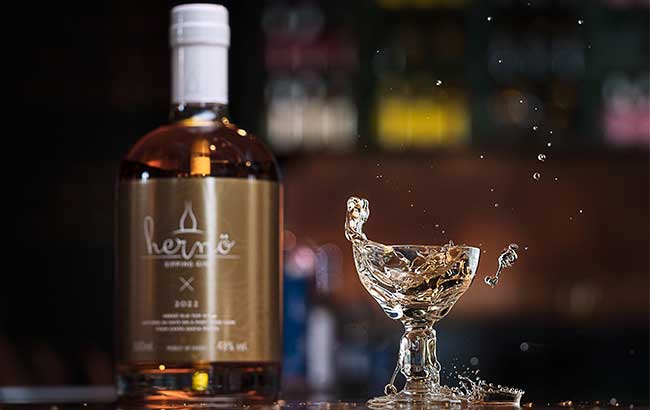 Last month Swedish gin brand
Hernö released a gin that you can take your time with
. The Craft Sipping Gin 2022 is a progression of
the brand's Old Tom Gin
that has been aged for 60 days in casks that once held tawny Port from Santa Marta de Penaguião, Portugal. The result of those two months is a long finish that lingers with spicy oak alongside notes of citrus with meadowsweet and juniper. There is only 1,003 bottles available of this 43% liquid, but as its been designed to be sipped, it should last long enough for you to grab a bottle.
---
Four Pillars 'Bandwagon' expressions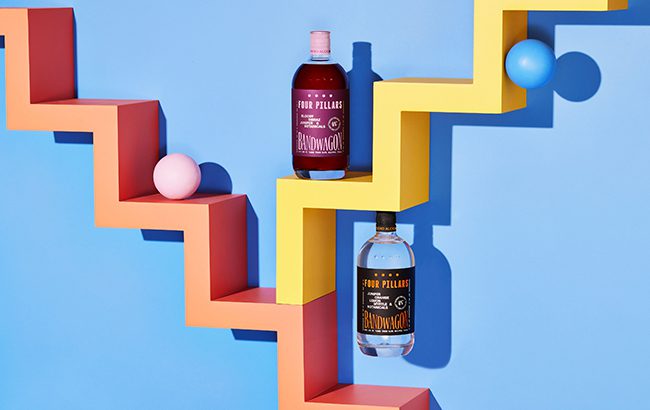 With so many spirits brands launching themselves onto the low-and-no bandwagon, it's a surprise there's any room left on it. Perhaps that's why Four Pillars has created its own, releasing
Bandwagon Dry and Bloody Bandwagon
, the zero-ABV versions of its Rare Dry Gin and
Bloody Shiraz Gin
expressions. For the former, Four Pillars used the same 10 botanicals that make up its Rare Dry Gin, adding alcohol-style heat to the liquid by steaming and vacuuming fresh chilli, while the mouthfeel was achieved by adding natural fructose found in plants. The base of this liquid was used to then created Bloody Bandwagon, which was added to an alcohol-free highly concentrated Shiraz.
---
Patrón Barrel Select Añejo Tequila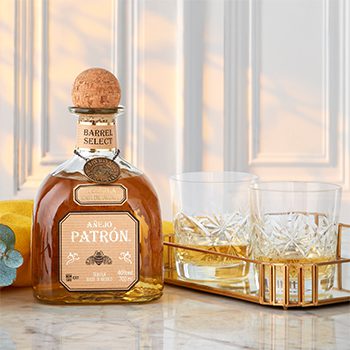 Patrón Tequila
partnered with one of London's most luxurious department stores
last month to launch 360 bottles of Barrel Select Añejo. Fortnum & Mason's spirits buyer, Oscar Dodd, chose the one-of-a-kind Tequila from Hacienda Patrón in Jalisco, Mexico. Having been aged in a barrel made of American and French oak for 26 months, the liquid offers up aromas of spices and oak, alongside a long, velvety palate of caramel, apricot and fig.
---
Cucielo Dry Vermouth di Torino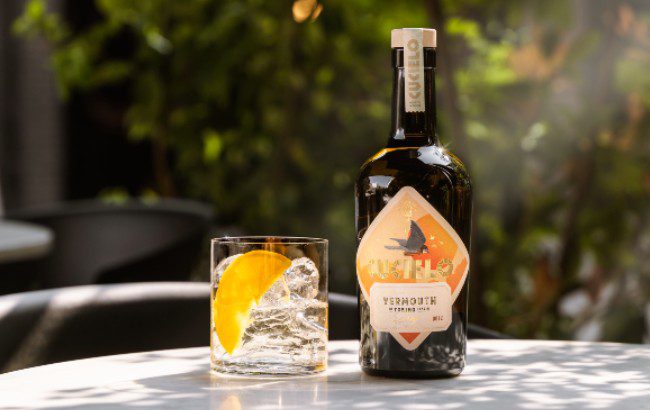 Vermouth is as much a pillar of the Martini as gin, and
Cucielo has launched its latest release with the classic cocktail in mind
. Cucielo Dry Vermouth di Torino is a homage to aperitivo culture, delivering crisp notes of fresh Sicilian citrus, complemented by a light herbal bitterness throughout. Of course if Martinis aren't your cocktail of choice, the brand recommends building a Spritz on the foundations of this complex vermouth for a refreshing summer serve.
---
Stuzzi Per Negroni Gin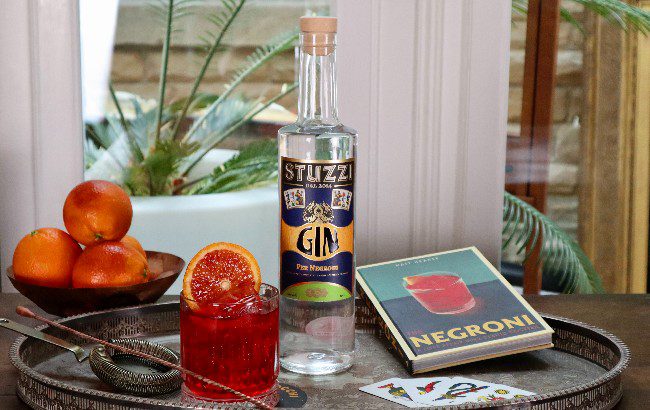 If deciding what gin to add to your at-home Negroni has always been a head-scratcher for you, this new gin from Yorkshire-based Italian restaurant Stuzzi has arrived to make your life easier.
Stuzzi Per Negroni Gin was launched last month
in partnership with acclaimed Leeds-based distillery Hedonist to celebrate and enhance the classic Italian cocktail. The gin has been distilled with a medley of botanicals that all contribute towards creating the 'definitive' Negroni, including candied Sicilian orange, bergamot, lavender and cinnamon.
---
Four Walls Whiskey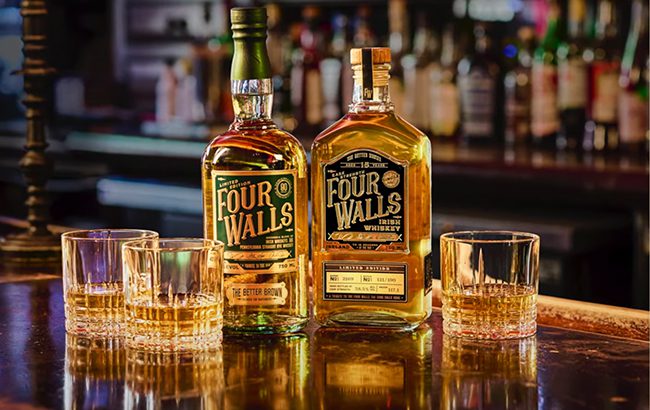 Viewers of
Its Always Sunny in Philadelphia
will be familiar with the faces behind
this new Irish whiskey brand
, released with the intention to support the on-trade. Acting trio Rob McElhenney, Charlie Day, and Glenn Howerton, whose characters run the fictitious and unsuccessful Paddy's Pub in the sitcom, have founded Four Walls Whiskey to pay tribute to the 'offspring of the Irish pub and the American saloon'. The limited edition Four Walls collection includes two products – a 15-year-old single barrel, cask strength whiskey limited to 755 bottles, made to celebrate the 15
th
 series of the show, and a blended expression which combines grain and malt Irish whiskeys blended with Pennsylvania straight rye whiskey.
---