Top 10 spirits launches in January 2022
From a boxed cocktails to a 50-year-old whisky, January's spirits launches did not disappoint – we've rounded up the best new bottlings from last month.
Those taking part in Dry January saw the debut of plenty of booze-free drinks last month. Gin also nabbed some of the spotlight, as Pernod Ricard's Beefeater brand launched a lemon-flavoured spirit, and Brewdog continued to expand its spirits line with a navy strength bottling. Plus, aged spirits saw action: GlenDronach unveiled its oldest and rarest bottling to date, while Appleton Estate released a rum containing five blends, one of which was 45 years old. Scroll on to check out the releases that kicked off 2022. For more new products, take a peek at our
list from December
.
---
French Laundry alum's alcohol-free bitters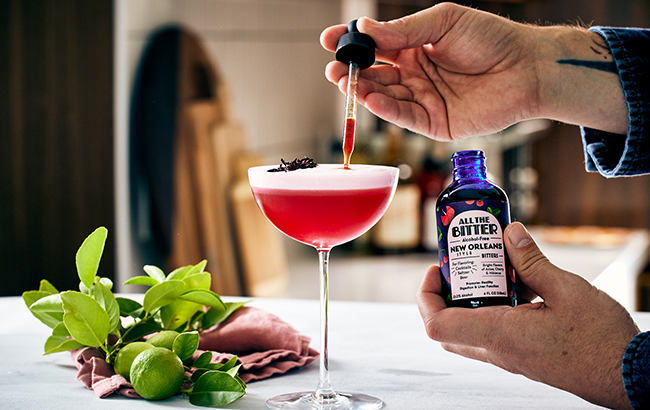 Two former sommeliers from acclaimed Napa Valley restaurant The French Laundry launched a
line of booze-free bitters
last month. Husband-and-wife duo Ian and Carly Blessing released the zero-ABV line All the Bitter in three flavours: Aromatic, Orange, and New Orleans. The Aromatic is bold and spicy, while the Orange presents a more zesty flavour. The New Orleans features anise, tart cherry, hibiscus and rosehip. The range can be bought on the brand's website, allthebitter.com.
---
Dead Man's Fingers Cream Liqueur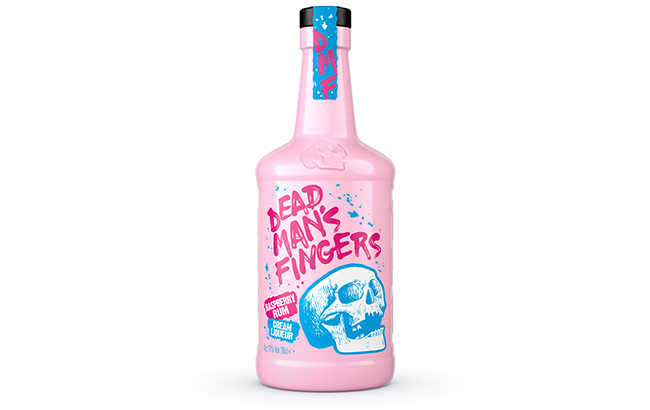 January saw Dead Man's Fingers enter the cream liqueur category in style. The Halewood Artisanal Spirits-owned brand unveiled an innovative raspberry-flavoured bottling to align with its 'disruptive' ethos.
Raspberry Rum Cream Liqueur
is bottled at 17% ABV, a 'smooth and velvety' liquid recommended served neat over ice and garnished with raspberries. It can also be mixed with coffee liqueur and oat milk to create a White Russian. The 700ml bottle can be picked up for RRP £17 (US$23).
---
Appleton Estate's Ruby Anniversary rum
Celebrating the 40th anniversary of master blender Joy Spence, Jamaica-based Appleton Estate released
The Ruby Anniversary Edition
on a limited basis. The bottling is a blend of five rums aged for at least 35 years, with the oldest blend being 45 years old. With only 500 bottles produced, rum lovers better be quick to nab the rum through the Joy Spence Appleton Estate Retail Rum Experience in Jamaica, or in select retailers. Tasting notes include apple, vanilla, butterscotch, coffee and toasted oak.
---
Mandatory Spirit's Boxtails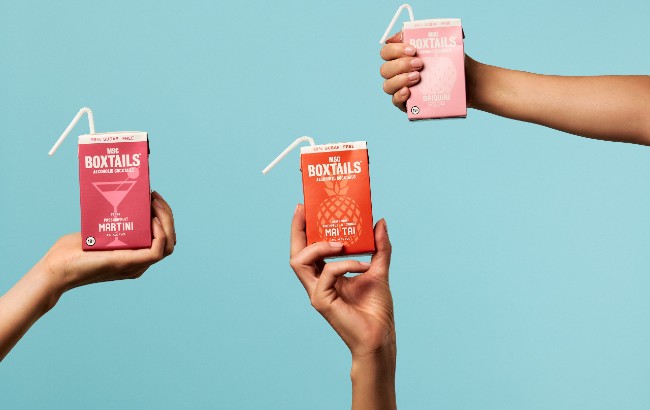 Move aside, bottled servers – Australian company Mandatory Spirit has introduced
Basic Babe
, a range of pre-mixed cocktails in single-serve boxes. The trio of cocktails available include Mai Tai, Passionfruit Martini and Pink Gin Daiquiri. Available to purchase through Amazon for RRP AU$24.95 (US$18) per six pack, consumers best be quick to buy – the company said it ran out of its three-month supply in just over a month in Australia.
---
Brewdog's Gunpowder Gin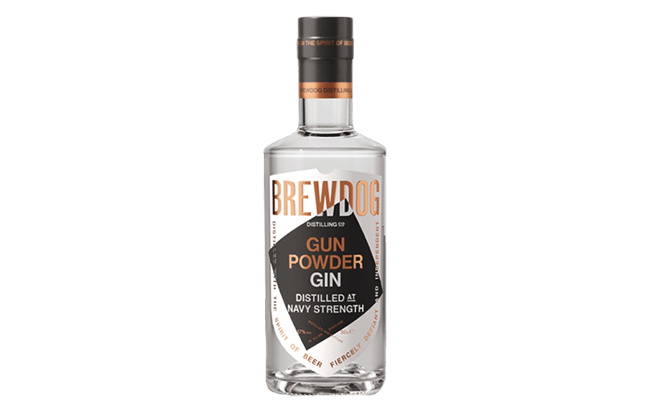 Scottish producer Brewdog added a navy strength bottling to its Lonewolf Gin line in January, which got a new look as part of the
overhaul of its spirits range
 in October 2021. Its new
Gunpowder Gin
sits at 57% ABV, and is made with Tuscan juniper; pink, black and Szechuan peppercorns; Paraguayan bitter oranges; Sicilian lemons; Mexican pink grapefruit; and star anise. Recommended served straight or mixed in a Martini or Negroni, Gunpowder Gin is priced at £25 (US$34).
---
Katy Perry's zero-ABV apéritifs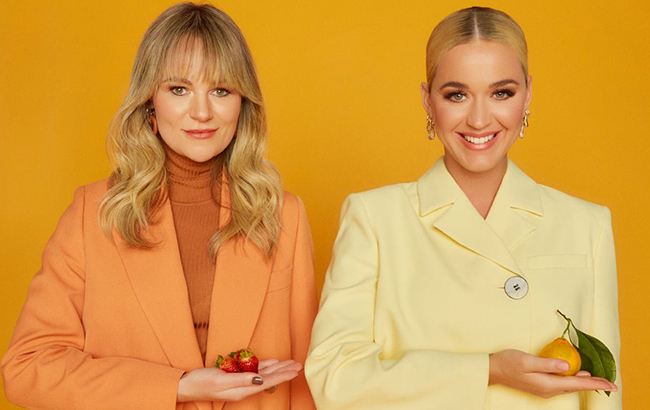 Roar
singer Katy Perry entered the booze industry for the first time last month with a non-alcoholic line of apéritifs developed in partnership with spirits producer Amass. The new range, named
De Soi
, is inspired by the French ethos of pleasure with restraint. The flavours include: Golden Hour, Champignon Dreams and Purple Lune. "As a creative professional and a busy mum, I was searching for a delicious and bubbly ready-to-sip beverage that didn't get in the way of early mornings and long nights," Perry commented. The De Soi range is priced at US$25 for a 750ml bottle or a four-pack of eight-ounce (237ml) cans.
---
Glendronach Aged 50 Years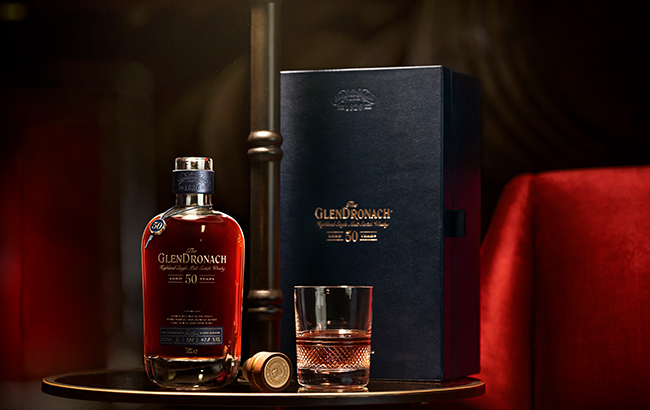 Releasing just 198 bottles of the whisky, GlenDronach unveiled its oldest and rarest bottling to date last month.
The GlenDronach Aged 50 Years
was distilled in 1971, and retails for £20,000 (US$27,238). The liquid is said to be 'exceptionally rich and seductive', with flavours of dark chocolate, black cherry and espresso. The whisky was matured in Pedro Ximénez and oloroso Sherry casks from the Spanish bodegas of Jerez in Andalucía, then married in a single Pedro Ximénez cask. Each bottle is now available to buy from specialist retailers.
---
Bacardi's 'spirit' brand Palette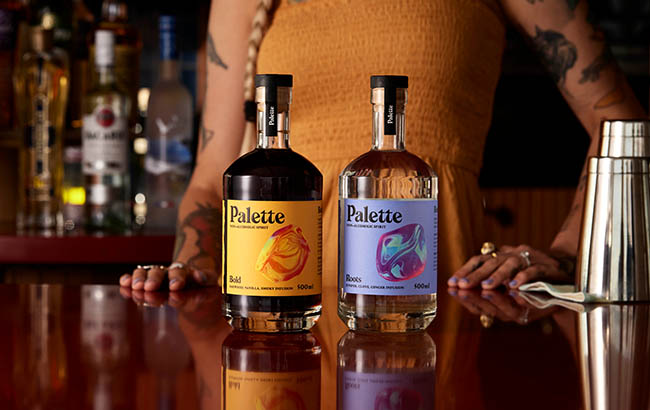 In the line with the Dry January period, Bacardi timed the release of its first non-alcoholic 'spirit' brand so that drinkers going booze-free could still indulge in bottle shopping.
Palette
is the result of a collaboration between Bacardi and bartenders in Amsterdam, and has been designed to elevate alcohol-free cocktails. Two 500ml bottlings are available in the range: Palette Roots and Palette Bold. While Palette Roots offers a 'deep, complex and fragrant flavour', made with ginger and the oils of nutmeg and cinnamon, Palette Bold is 'upfront and punchy', with 'woody, oak and smoky' flavours. Palette is available online for consumers in the Netherlands, with the Palette Roots and Palette Bold both retailing for RRP €16.99 (US$19.38) each. The brand is also available in select bars across London, Paris and Amsterdam.
---
Bathtub Gin Grapefruit and Rosemary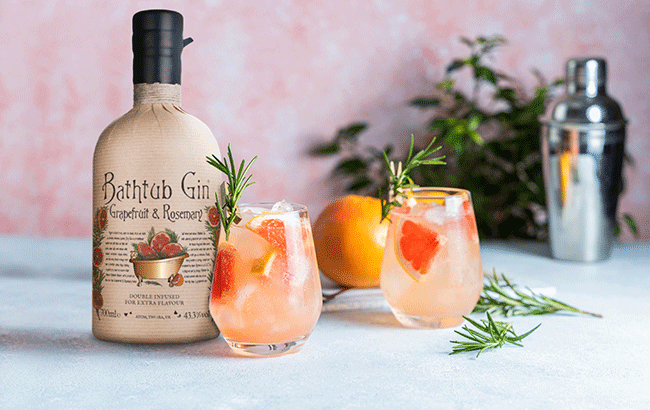 After launching a campaign to seek new flavour ideas from Bathtub Gin fans, the brand selected
Grapefruit and Rosemary
as the winner. More than 1,100 suggestions were entered for the competition, which saw four shortlisted flavours before a favourite was picked. The bottling is described as "fragrant", and shot to the top of the leaderboard with 1,500 votes. The palate of Grapefruit and Rosemary presents earthy notes of cinnamon, juniper, and rosemary, while the finish is lasting with hints of spice and sweet citrus.
---
Beefeater's Zesty Lemon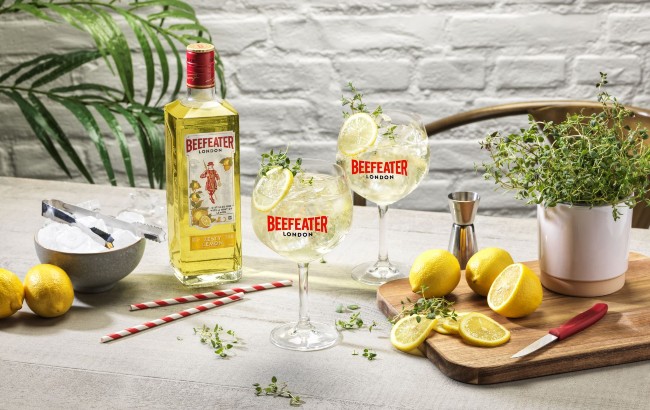 Exciting the tastebuds of both citrus and gin lovers alike, Pernod Ricard delighted Beefeater Gin drinkers with its
Zesty Lemon bottling
. Beefeater founder James Burrough is said to have picked 'the freshest' from London's Covent Garden market to craft the 37.5 % ABV juniper-based spirit, which boasts a "hint of sweetness on the palate with a burst of zesty lemon on the finish". The new release follows 
Beefeater Pink Strawberry
, which is now available in more than 85 countries, and Blood Orange, which was launched in 2020.