Top 10 spirits launches in December 2021
From a Japanese rice vodka to vodka-infused whipped cream, we've rounded up the standout product launches from last month.
Launches in December covered an array of spirits categories, as producers unveiled bottlings just in the nick of time for the gifting season. Musicians were active in premiering new spirits last month, as folk singer Bob Dylan revealed the latest in his Heaven's Door line, and Cardi B entered the spirits industry with her vodka-infused whipped cream. Some producers also looked towards innovation, creating bottlings such as an oak-rested gin and a rice vodka made with black kōji fungus. Keep scrolling for the end-of-year releases that you may have missed out on. For more new products, check out our
list from November
. Want even more game-changing spirits? Read our list of the
top 10 most innovative launches of 2021
.
---
Cardi B's Whip Shots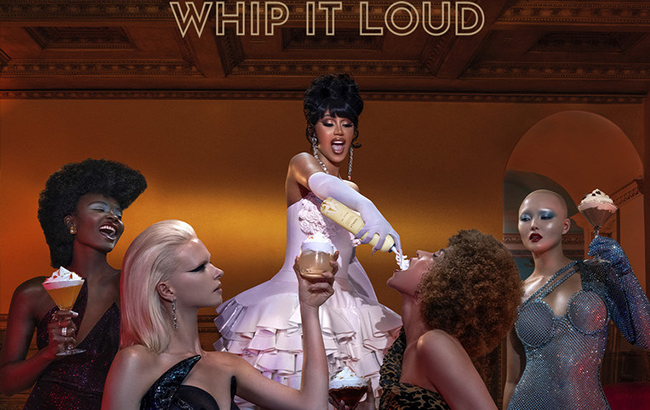 In an effort to 'disrupt' the spirits industry, American rapper Cardi B delighted fans when she launched her
vodka-infused whipped cream
with consumer goods firm Starco Brands. The 10% ABV product is available in three flavours: vanilla, caramel and mocha. "Whip Shots is over the top, sexy and unique – kind of like me. It's going to be a party in every can," Cardi B commented. "No matter where you are, you can party like Cardi, and I'm so excited to finally be able to share this one-of-a-kind product with all of you." Distributor RNDC will launch Whip Shots across the US this year, with the vodka-infused offering available in sizes 50ml (US$5.99), 200ml (US$13.99) and 375ml (US$19). The new product is listed as
number 42 in The Spirits Business' list of most innovative spirit launches
of 2021.
---
Bushmill's 27-year-old whiskey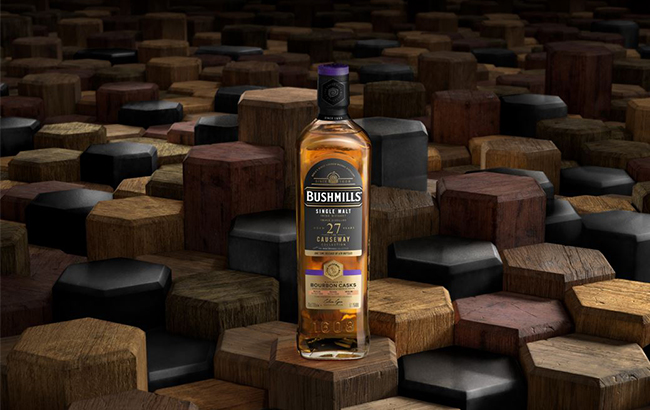 The Irish whiskey producer launched a
bottling finished in Bourbon barrels
in December, along with news that it has redesigned its range. The 27-Year-Old Bourbon Cask is a travel retail-exclusive, and was launched as part of
The Causeway Collection
. Distilled in 1994, the 52.1% ABV whiskey was matured in third-fill Bourbon barrels for six years. It was then transferred to first-fill Kentucky Bourbon barrels, where it spent an additional 21 years maturing. The non-chill-filtered liquid boasts notes of crème brûlée, cinnamon spice and tropical fruits.
---
Playboy x Código 1530 Tequila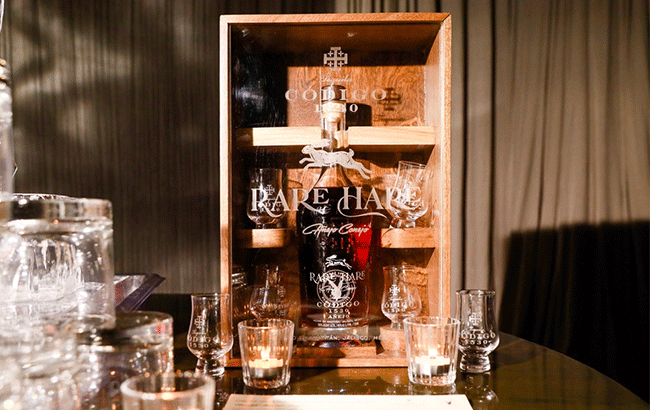 Leisure lifestyle brand
Playboy jumped onto the Tequila bandwagon last month
in partnership with Código. Only 1,530 bottles were produced of Rare Hare Double Barrel Añejo Tequila, which was matured in French oak barrels that previously held Napa Valley Cabernet and was finished in fino Sherry casks, all over the course of two years. The liquid is priced at US$899. Its launch adds to the recent flurry of activity in the category, as celebrities such as
Kendall Jenner
,
Dwayne 'The Rock' Johnson
and
Eva Longoria
have also debuted their own Tequila bottlings over the past few years.
---
Ukiyo's rice vodka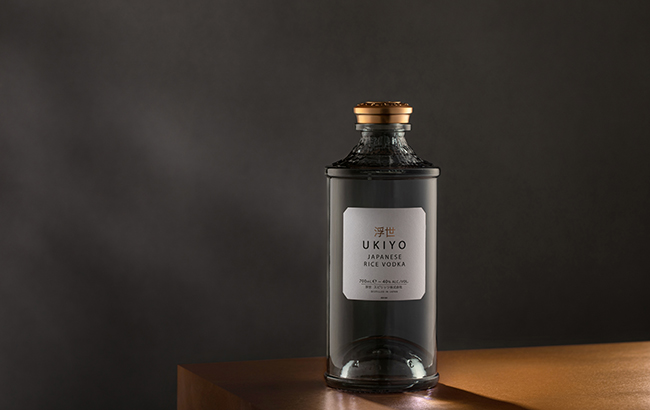 Black Irish owner Kirker Greer Spirits debuted
Ukiyo Japanese Rice Vodka
, a spirit made with black Kōji fungus, towards the end of last year. The 40% ABV spirit was crafted on Okinawa in a distillery that makes the local rice spirit awamori, a liquid indigenous to the tropical island. Ukiyo Japanese Rice Vodka is available in the UK, Germany, the Netherlands and Australia, for RRP £35.99 (US$47.70). The bottling made
The Spirits Business
'
list of most innovative spirits in 2021
.
---
Portobello Road's oak-rested gin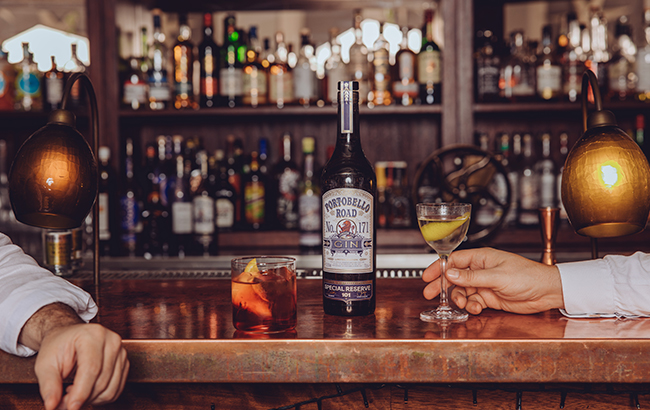 London-based Portobello Road Distillery celebrated its 10th birthday in December, marking the occasion with the launch of its
Special Reserve 101 gin
. The limited edition juniper spirit is said to be the result of a decade of experimenting, and has been cut to a bottling strength of 50.5% ABV. The crafting process of Special Reserve involves "essentially using oak as a botanical, so it retains all that rich, delicious flavour, but no colour," noted master distiller Jake Burger. The brand was formerly named Portobello Road Gin, until it
released a line of vodkas
.
---
Cocchi extra-dry vermouth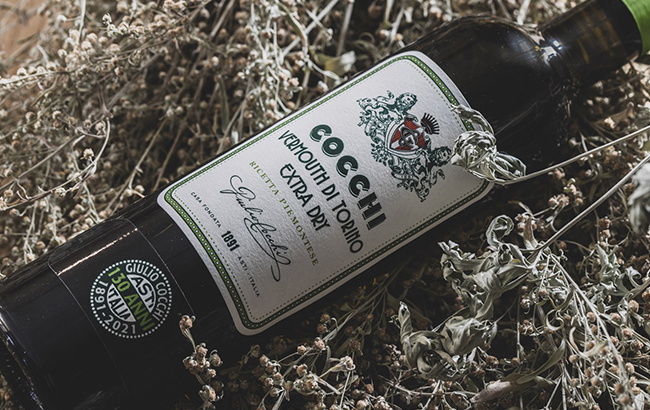 Italian apéritif producer Cocchi added to its portfolio of vermouths with an
extra-dry iteration
. The Cocchi Vermouth di Torino Extra Dry is made from local Cortese grapes, delivering notes of fresh apple, melon and white flowers. It is recommended for use in cocktails such as the Martini, as well as served long with elderflower tonic, soda water or on its own over ice. The 17% ABV liquid retails for RRP £19 (US$25.18) per 500ml bottle.
---
Jim Beam Bourbon Cream Liqueur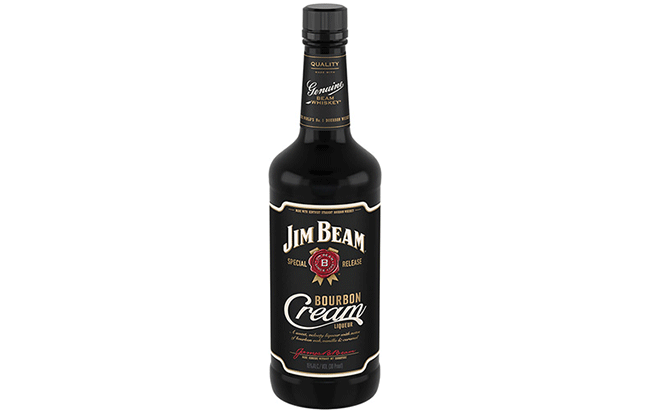 Beam Suntory extended its Jim Beam collection with a
Bourbon-based cream liqueur
, ideal for serving over ice or in a hot chocolate. The limited edition bottling blends cream liqueur with the brand's Kentucky straight Bourbon whiskey. Clocking in at 15% ABV, the 750ML cream liqueur can be purchased from select retailers in the US for US$19.99. The liqueur is the latest in Jim Beam's range of flavoured Bourbon-based spirits, including
Jim Beam Orange
, which rolled out last summer.
---
Renegade Rum range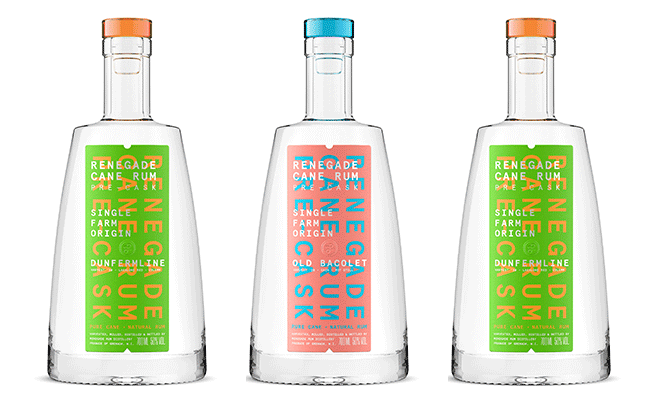 Industry veteran Mark Reynier debuted the
first bottlings in his terroir-driven Renegade Rum
project last month, launched in the UK through distributor Speciality Brands. Reynier is the founder of Irish whiskey distillery Waterford. He
revealed his plans for a US$25 million rum distillery
 in Grenada in 2018, with production of the rum beginning in 2020.
Renegade Rum
currently boasts three distillates: Dunfermline – Pot Still; Dunfermline – Column Still; and Old Bacolet – Pot Still. The bottlings rest at 50% ABV and are available for RRP £55 (US$73) per 700ml.
---
Natural History Museum gin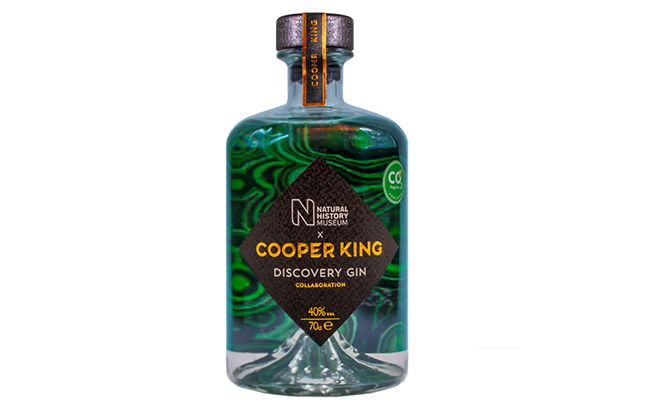 London's Natural History Museum has collaborated with Cooper King Distillery to produce an
exclusive carbon-negative gin
. The Yorkshire-based distillery has made the gin in small batches using 100% renewable energy. For every 700ml bottle of Discovery Gin, 1kg of carbon dioxide equivalent is removed from the atmosphere, and one square metre of English woodland is planted through the Yorkshire Dales Millennium Trust. The bottle is also made from 55% recycled glass. Proceeds from the sale of the gin will help the museum continue its research and look after its collections. Cooper King Discovery Gin (40% ABV) is available to buy from the museum shop in South Kensington, London, or online for RRP £39 (US$51.60).
---
Heaven's Door Vol III whiskey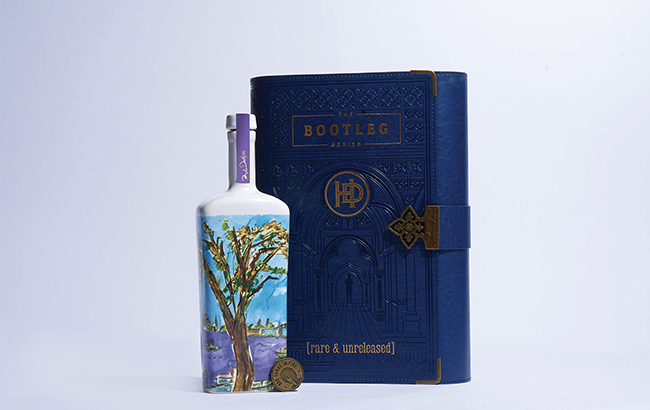 Singer-songwriter Bob Dylan expanded his whiskey brand range Heaven's Door in late December with the
Bootleg Series Vol III bottling
. The collection was
unveiled in 2019
with its inaugural release, followed by the second whiskey launch in 2020. Vol III is a 13-year-old cask strength Kentucky bourbon, and only 3,949 bottles have been released. The whiskey is presented in a handmade ceramic bottle, featuring Dylan's painting
Sunday Afternoon
. Consumers can buy the latest release for RRP US$545, both online through Reservebar.com or from select retailers in the US. Earlier in 2021, Heaven's Door teamed up with Irish whiskey brand Redbreast to produce
The Master Blenders' Edition
.