Top 10 spirits launches in August 2021
From high-end single malt collections to party-friendly flavoured spirits, here's our pick of the most exciting new products to launch last month.
High-end whisky collectors had plenty of new drams to covet in August, with the debut of two ultra-luxurious single malt ranges – one from Diageo, and one from The Dalmore. Meanwhile, Bacardí kicked off a new cask-finished range with the launch of a Sherried rum, and Jameson shook up the Irish whiskey world with an orange-flavoured expression. There were products to satisfy drinkers looking for lighter fare, as well: Sipsmith introduced its first alcohol-free 'spirit', and Finlandia vodka created a lower-alcohol range of 'botanical infusions'. Read on to see which 10 bottles caught our eye in August. Want more new spirits? Check out our
list from July
.
---
Natural Light vodkas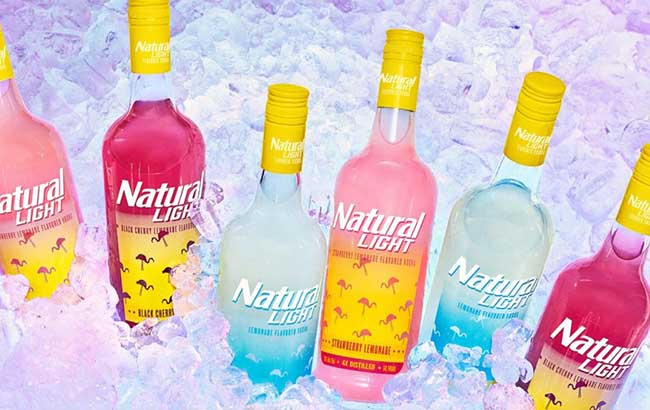 AB InBev-owned brand Natural Light, the sixth best-selling beer in the US, expanded into spirits last month with the
launch of three flavoured vodkas
: Lemonade, Strawberry Lemonade and Black Cherry Lemonade. "Flavoured vodka is one of the fastest-growing segments in spirits, and we knew Natty was the brand to show up to the party with a great tasting offering to set us apart," said Daniel Blake, group vice-president, Budweiser and value at Anheuser-Busch. Each vodka sits at 30% ABV and comes in both 750ml and 50ml bottles.
---
Roe & Co Japanese Sugi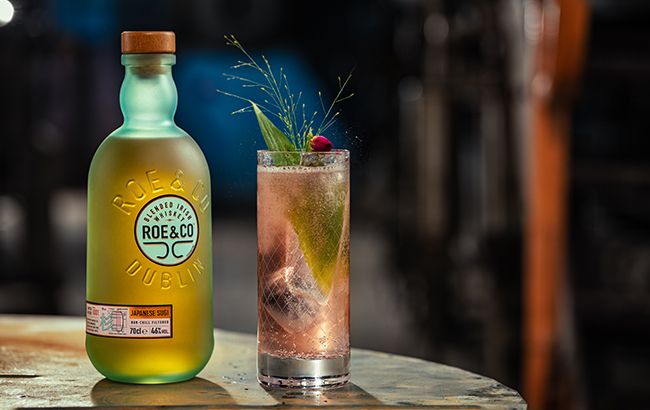 Irish whiskey brand Roe & Co
released a new expression
aged in barrels made of Japanese sugi wood, a maturation process described as one 'never before seen within the category'. The rare wood type is said to impart notes of matcha tea, toasted sandalwood, lychee, orris root and treacle toffee in the 46% ABV whiskey. Priced at €80 (US$69) per bottle, Roe & Co Japanese Sugi is recommended served straight or mixed in a Highball.
---
Bacardí Reserva Ocho Sherry Cask Finish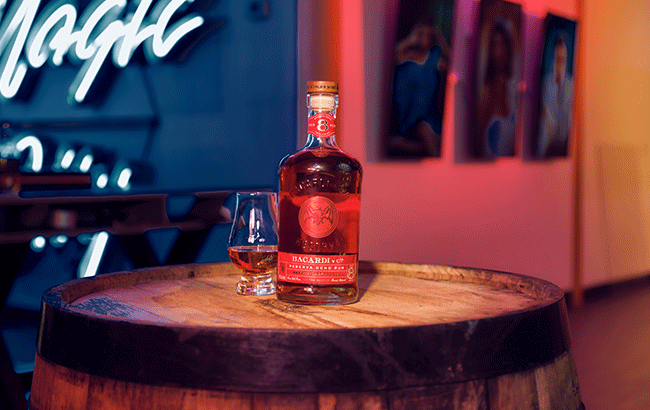 In August, Bacardí
introduced a Sherry-kissed rum
, the first expression in a new cask-finished range. The producer will roll out a new bottling every year until 2025; each one will be made with Bacardí Reserva Ocho, and will feature a different barrel finish. The debut rum in the collection was aged in American oak barrels for eight to 12 years, then finished in an oloroso Sherry cask for two months. It's available in the US for RRP US$32.99 per 750ml bottle.
---
Jameson Orange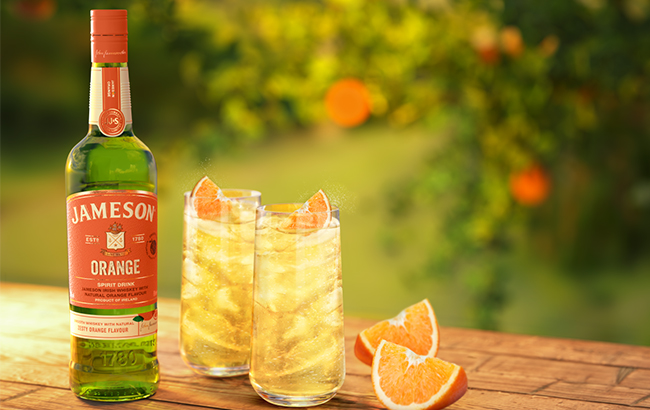 The latest addition to the Jameson range is an
orange-flavoured whiskey spirit drink
. Inspired by that classic cocktail, the Old Fashioned, the new product marries Jameson's flagship whiskey with 'natural' orange flavouring. The brand suggests serving it over ice with lemonade and an orange wedge for garnish. At 30% ABV, Jameson Orange is now available to purchase in the UK for £23.95 (US$33.22), and will roll out in the US next year.
---
Laphroaig's latest Ian Hunter whisky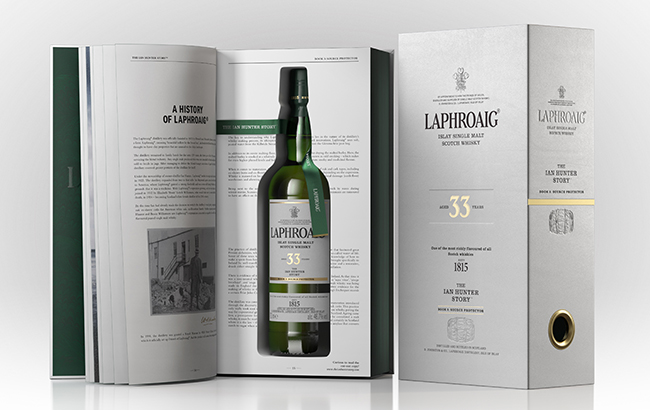 Scotch whisky producer Laphroaig
unveiled the third whisky in its Ian Hunter Story series
, which honours the last member of the founding Johnston family to run the Islay distillery. This newest release is a 33-year-old single malt from 1987 called Book Three: Source Protector. It was inspired by the history of the Kirkbride stream. Hunter bought the land approaching the stream's source so the Laphroaig distillery could be powered by steam. The whisky was aged in ex-Bourbon barrels, and offers aromas of pears, peaches and apricots, with aniseed and liquorice on the palate. It retails for £920, US$1,250 and €990.
---
Captain Morgan's bottled cocktails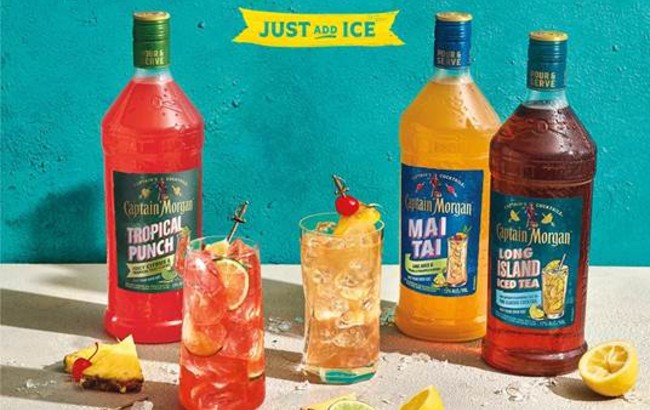 Spiced rum brand Captain Morgan tapped into the ready-to-drink (RTD) trend with a
range of three bottled serves
: Tropical Punch, Mai Tai and Long Island Iced Tea. The Tropical Punch and Mai Tai cocktails clock in at 13% ABV, while the Long Island Iced Tea sits at a punchier 17% ABV. Embracing the large-format serve, the range comes in 1.75l bottles, each priced at US$19.99.
---
Diageo's second Prima & Ultima release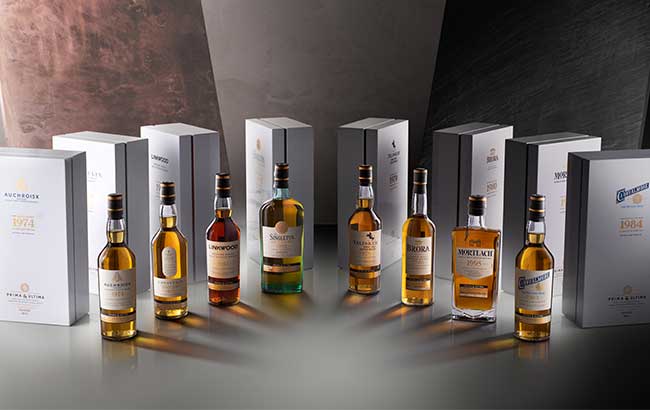 Diageo revealed the second release of its luxurious
Prima & Ultima single malt Scotch series
, a collection of eight cask-strength whiskies that are either the first or last of their kind. Priced at a cool £23,500 (US$32,720), the range was hand-selected by master blender Maureen Robinson, who has worked for Diageo for 40 years. The whiskies in the collection include a rare Lagavulin; a bottling from Brora, drawn from the last of the distillery's casks from 1980; and The Singleton of Glendullan 1992, from a trial in which the spirit was kept in refill casks before ageing fourteen years in two small ex-Madeira barriques.
---
Sipsmith Free Glider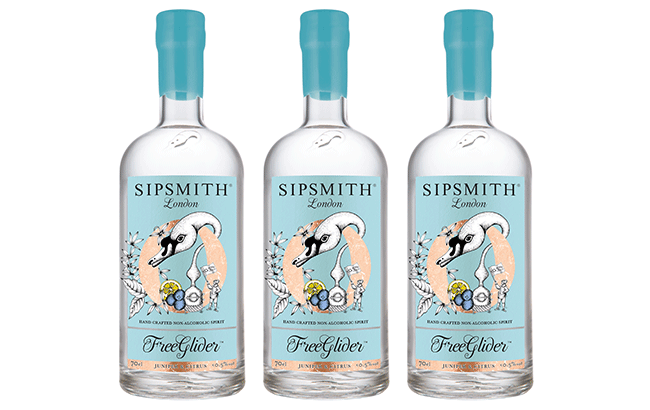 Beam Suntory's Sipsmith gin brand
entered the realm of alcohol-free spirits
with the introduction of Free Glider. Sipsmith master distiller Jared Brown trialled nearly 200 recipes to settle on the final product, which contains seven ingredients, including juniper and citrus. Capsicum is also used to 'replicate the warmth usually found in a gin'. The new product has an ABV of less than 0.5%, and is available to buy in Waitrose, Sainsbury's, Ocado, Amazon and sipsmith.com for an RRP of £22.50 (US$31.30).
---
Finlandia Botanical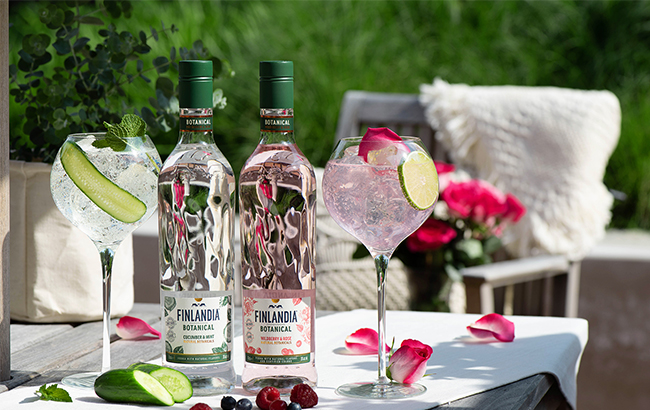 Brown-Forman's Finlandia joined the band of
vodka producers jumping on the lower-alcohol trend
, launching two 30% ABV 'botanical infusions'. Finlandia Botanical Cucumber & Mint and Wildberry & Rose are best served in a Spritz, on the rocks or mixed with tonic. The drinks are available in the US for an RRP of US$15.99 each.
---
The Dalmore Decades No. 6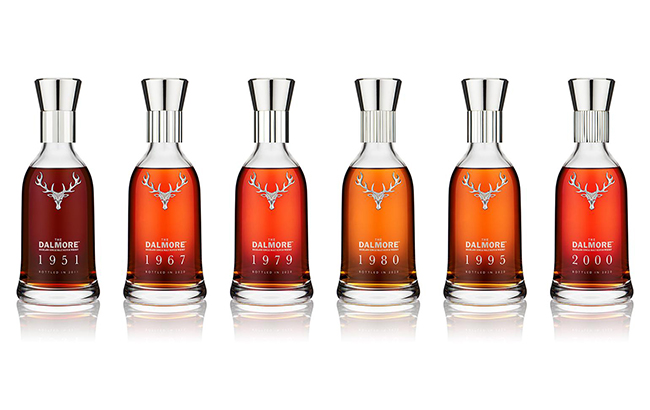 Whisky collectors had another range to get excited about last month, as Whyte & Mackay showcased a
series of six single malts
from The Dalmore to be sold at auction. Each expression in the 'rare, never to be seen again' Decades No. 6 set represents a different period in the Scotch producer's history, from a 1951 bottling that's among one of The Dalmore's oldest releases, to a 20-year-old whisky aged for 20 years in Matusalem oloroso Sherry butts. The collection will go under the hammer at Sotheby's Hong Kong in October.
---