Lakes Distillery unveils Recuerdo whisky
English spirits producer The Lakes Distillery has added a limited edition single malt to its Whiskymaker's Editions range.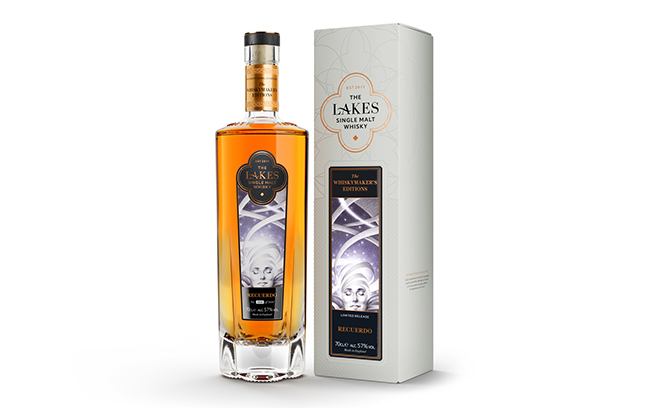 Launching today (1 October) at The Whisky Show in London, the new Recuerdo expression will be available to purchase from the city's whisky retailers, bars and restaurants. Dhavall Gandhi, The Lakes Distillery whiskymaker, said: "Like the same beautiful landscape painted season after season, the DNA of our house style, The Whiskymaker's Reserve, is designed to be recreated over time." Gandhi created the multi-layered whisky, infusing the liquid with flavours of fruits, nuts and spices. The resulting expression presents notes of sultanas and intense dark chocolate, with toasted almond and candied orange peppering the palate. "In contrast, each of The Whiskymaker's Editions represents a different art form. Unique, of the moment, and never to be repeated, they are singular expressions of creative and artistic freedom that convey emotions, ideas and feelings through the language of whisky." Recuerdo is inspired by the texture of Cognac, and the distillery makes use of bespoke ex-Sherry casks to craft the whisky. Only 900 bottles are available of the 57% ABV Recuerdo whisky, which is non-chill-filtered. The Lakes Distillery recently expanded its Whiskymaker's Editions range with the
launch of a limited edition single malt matured in French oak casks.
---