Gift guide 2021: the best presents for spirits lovers
Looking for the perfect present for the booze enthusiast in your life? From lush cocktail kits to elegant glassware, our spirits gift guide has you covered.
If you've been scouring the shops and various corners of the internet for the ideal booze-focused gift, look no further. We've collected our top picks of everything from gin stocking fillers to show-stopping cocktail kits, so the spirits lover in your life is sure to have a very happy holiday indeed. Read on for our selection of 10 great gifts for whisky afionados, cocktail connoisseurs, gin fans and beyond.
---
For the one who loves pink drinks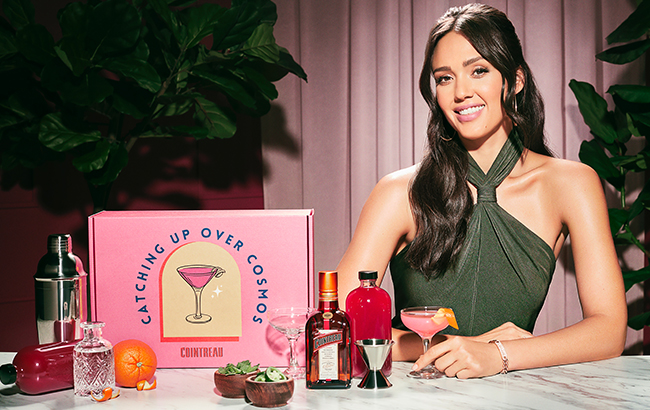 Cointreau Catching Up Over Cosmos cocktail kit
Fruity, pink and beloved by
Sex and the City
fans everywhere, the Cosmopolitan is the epitome of an easy-drinking, fun cocktail – and
Cointreau's Cosmo cocktail-making kit
is a spot-on gift for that friend who loves to mix up a colourful drink. The kit comes with everything you need to craft that modern classic, as well as a spicy riff on the drink called an Uptown Spice: 375ml bottles of Cointreau and vodka; pre-batched bottles of the ingredient mix for the Cosmo and Uptown Spice; mint, jalapeño and orange for garnishes; a jigger and a shaker; two cocktail glasses; and, of course, the recipe.
US$75, www.sourcedcraftcocktails.com
---
For the Scotch aficionado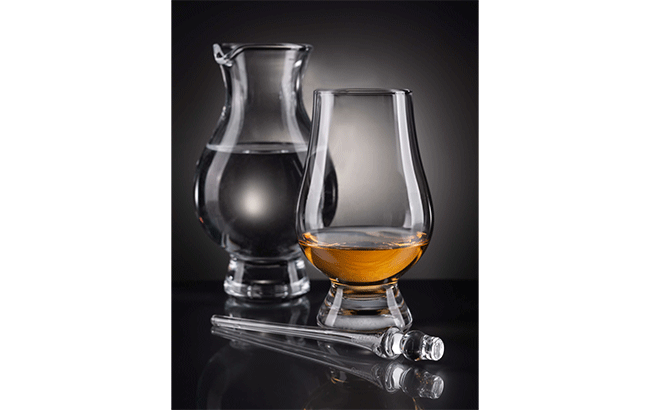 The Glencairn glass, pipette and jug bundle
Glencairn Crystal is a family-run Scottish glassware maker that has been in business for 40 years, famous for its whisky glass – said to be the best vessel for tasting the spirit thanks to its unique shape. This year, the producer also added a hand-blown glass pipette to its range, so drinkers can add a few precise drops to their drams. Spring for this set, which brings together the glass, pipette and a sleek jug, and the Scotch lover in your life will be sipping in style.
£22 (US$29.54), glencairn.co.uk
---
For the gin-thusiast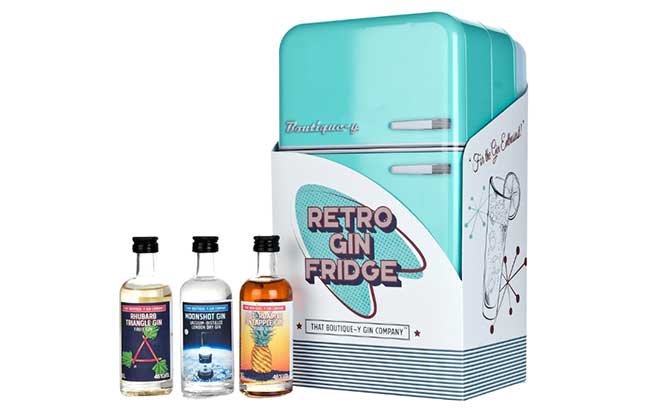 That Boutique-y Company Retro Gin Fridge
This vintage-style aqua mini-fridge is adorable on its own, but the fact that it comes with a variety of top-notch gins really sweetens the deal. Inside, you'll find eight 50ml bottles from That Boutique-y Gin Company: Yuzu Gin, Smoked Rosemary Gin, Rhubarb Triangle Gin, Spit-Roasted Pineapple Gin, Strawberry & Balsamico Gin, Finger Lime Gin, Cherry Gin and Moonshot Gin (which, fun fact, is made with botanicals that have been sent to space).
US$128, ecproof.com
---
For the whisky buff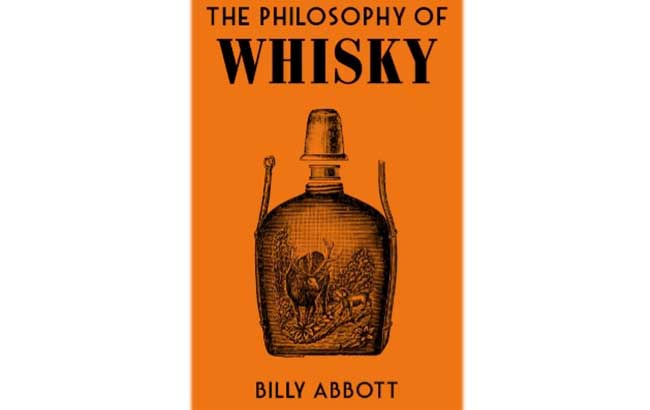 The Philosophy of Whisky by Billy Abbott
For the person who seems to know everything about whisky and is always eager to learn more, Billy Abbott's
The Philosophy of Whisky
is just the thing. Abbott, a drinks writer and whisky specialist, dives into the history of the spirit in different parts of the world, offering insights into both traditional production and innovation in the category. He also covers tasting techniques, glassware and cocktail recipes, for a well-rounded look at all things whisky.
£10 (US$13.42), shop.bl.uk
---
For the stylish one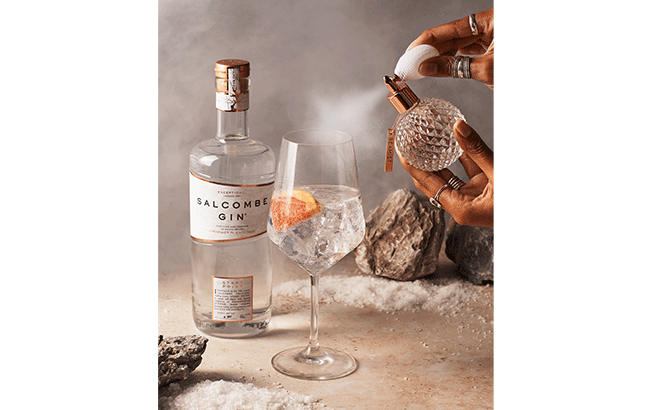 Salcombe Seamist Liquid Garnish
Devon-based gin maker Salcombe has taken the G&T garnish game to new heights with Seamist, a luxurious glass atomiser filled with 60% ABV botanical-infused spirit. Simply spray it over your gin and tonic twice for an extra-special mixed drink. The perfume-inspired liquid comes in two varieties: Start Point Seamist, with red grapefruit, coastal botanicals and Cornish sea salt, developed to pair with the producer's flagship gin; and Rosé Seamist, with olive, coastal botanicals and Cornish sea salt, made for the brand's Rosé Sainte Marie bottling.
£22 (US$29.54), www.salcombegin.com
---
For the home bartender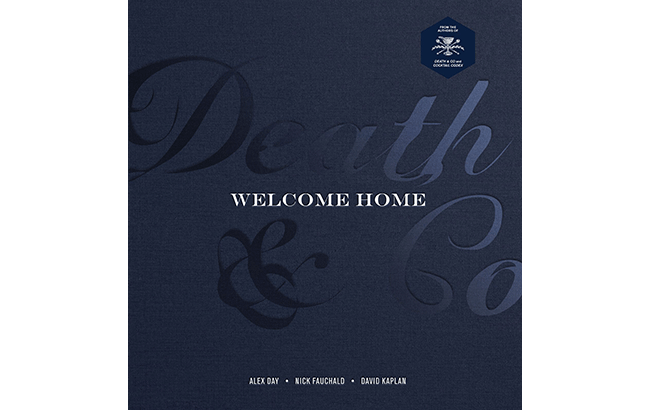 Death & Co: Welcome Home by Alex Day, Nick Fauchald and David Kaplan
New York City bar Death & Co helped bring about the modern cocktail renaissance, and its empire now spans Denver and Los Angeles, too. The team's latest cocktail book was developed for people who want to step up their at-home cocktail game. It features more than 600 recipes – including a variety of no-ABV drinks – and lays out the process of honing your palate, choosing ingredients, what makes a great cocktail and more. Grab a copy for that friend who started mixing up Negronis during lockdown, and watch their home bartending skills soar.
US$40, www.amazon.com
---
For the Manhattan obsessed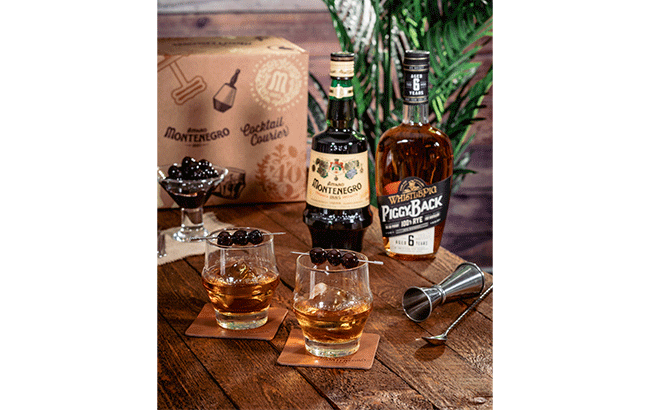 Monte Manhattan Kit
Fans of the classic rye cocktail will love mixing up a batch with this cocktail kit courtesy of Italian amaro brand Montenegro. The set includes six 50ml bottles each of Montenegro and Whistlepig Piggyback Rye Whiskey, along with aromatic bitters, cherries for garnish, two rocks glasses, bamboo skewers and a cocktail booklet – everything you need to craft a well-balanced traditional version of the drink.
US$69.99, www.cocktailcourier.com
---
For the ultimate cosy vibes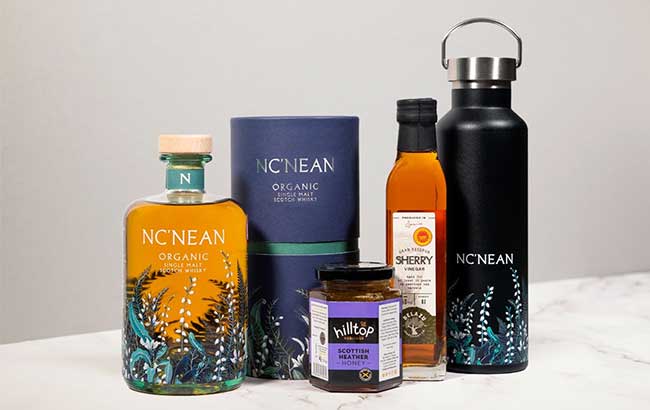 Nc'nean Hot Toddy kit
The arrival of colder temperatures also means the arrival of Hot Toddy season, and independent Scotch whisky brand Nc'nean has created a lush kit that contains everything needed for a standout version of the warming tipple: a bottle of its flagship single malt, along with Scottish heather honey, a bottle of Sherry vinegar, a recipe card and a thermal flask to keep the drink piping hot. Gift it to a friend who loves a wintry walk to help them keep warm on their next outing.
£79.95 (US$107.37), ncnean.com
---
For the glassware geek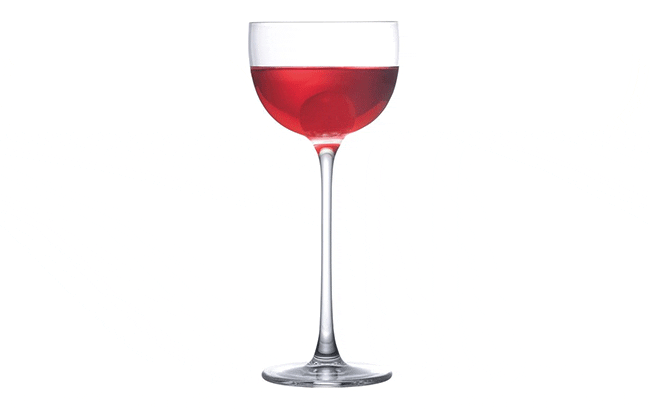 Nude Glass Savage Pony Glasses
The right vessel can truly take a cocktail to the next level, and these pony glasses – designed by acclaimed bartender Rémy Savage for Nude – make every drink more elegant. Streamlined, delicate and versatile, they're sure to become the go-to glassware for even the most particular cocktail lovers. Want even more choice? You're in luck: Savage has created a whole range for Nude, including coupetini and coupe glasses, highball and lowball glasses and water glasses.
US$29 for a set of two, nudeglass.com
---
For the adventurous spirits lover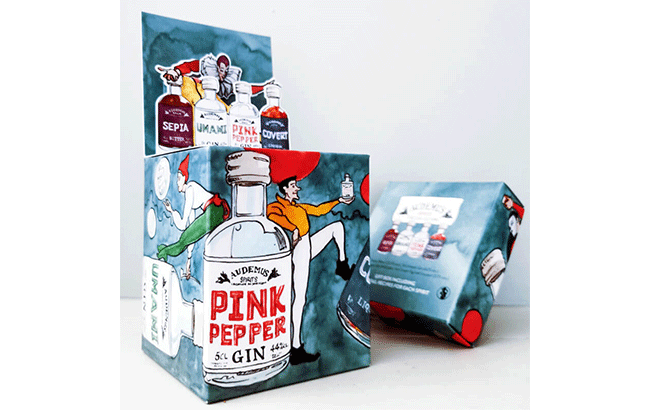 Audemus Spirits: The Collection
In search of a spirits gift that offers a bit of variety? Cognac-based producer Audemus Spirits has collected four miniature bottles of its flagship bottlings in one box, with expressions that are sure to intrigue. The selection features Pink Pepper Gin, Covert Fig Leaf Liqueur, Sepia Bitter and Umami Gin, all in a sweet little package with a special 'jack-in-the-box' design that reveals cocktail recipes for each bottling. Pop it in your loved one's stocking, and they'll have a world of new flavours to explore.
£20 (US$26.87), audemus-spirits.com