Charity vodka aims to sell 1m bottles for Ukraine
A Ukrainian entrepreneur has set a goal to sell one million bottles of Vodka 4 Peace to raise funds for the nation.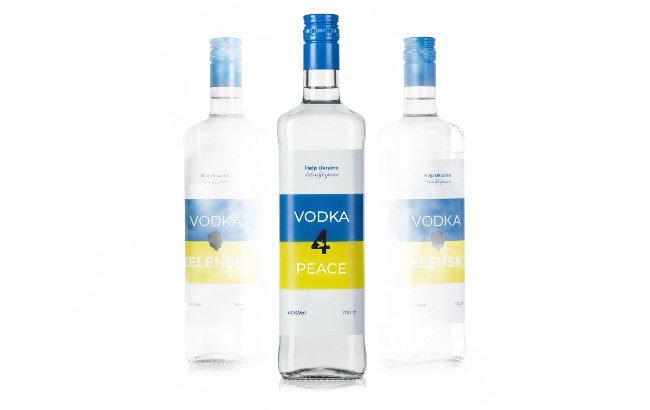 The vodka brand, initially launched under the name Vodka Zelensky, was founded by Anastasiia Rosinina in March, shortly after she fled Ukraine following the Russian invasion of the country. Her aim was to generate funds to provide immediate assistance to those in Ukraine. "At first, the connection between vodka and peace may sound contradictory, but life must go on and we want to contribute to a future where we can celebrate together again," explained Rosinina, who worked as a fashion designer in Kyiv before the war broke out. "I have many Russian and Ukrainian friends who are absolutely against this war." Rosinina partnered with co-founders Georgia von Gleichen, Matthias Zwingli and Swiss entrepreneur Dr Tobias Reichmuth to create the brand. The new spirit was crafted by an expert team in eight days, from idea to first bottle sold. It is a premium wheat-based vodka distilled in Germany and Switzerland. "We work with private distilleries in each country," explained Reichmuth. "For this reason, every batch that we produce is unique and will never be the same again. "We hope to sell one million bottles of Vodka 4 Peace worldwide by the end of the year." The first bottles of the charitable spirit were filled on 1 April. The vodka is already available in the UK and Austria, with more countries expected to follow shortly. The project is dedicated to ongoing aid, and will donate 100% of the profits plus £5 (US$6.21) from every bottle sold to aid projects in Ukraine until at least 2026. The vodka is available in 700ml bottles with an RRP of £29.90 (US $37.11) We explored
how the war in Ukraine has impacted the vodka industry
in our April issue of
The Spirits Business
magazine.
---