Top 10 spirits launches in December 2022
From resurrected liqueurs to a whiskey decanter shaped like a pig, spirits producers upped their game in the countdown to the holidays with a selection of intriguing releases.
While a rare 40-year-old Glen Deveron whisky awaits travellers passing through airports, train passengers are now able crack on with a can of premium ready-to-drink cocktails from the Lockdown Liquor Co. Meanwhile, beer and whisky drinkers can rejoice with a release from The Glasgow Distillery that combines the categories, and those not ready to let go of the flavours of Christmas can turn to the producers of York Gin to keep the magic alive.
Keep reading to learn about our top 10 spirits launches from December.
---
The Glenturret Prowess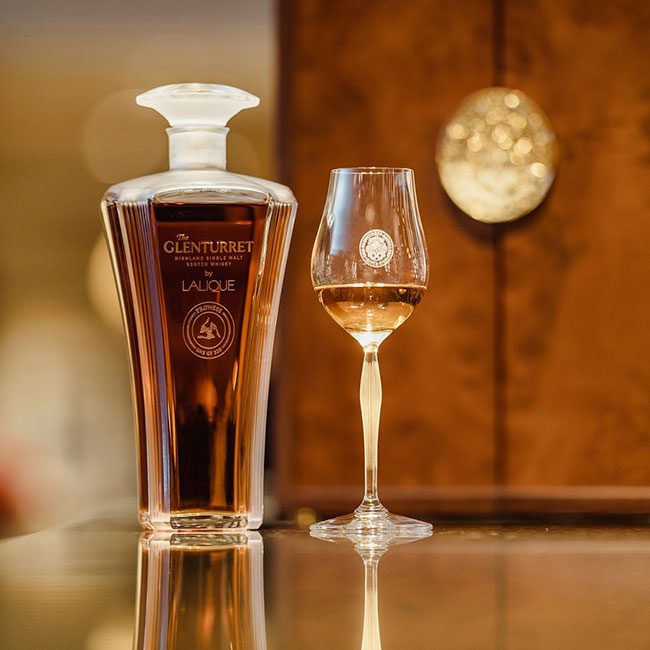 Scotland's oldest working distillery, The Glenturret, released the second single malt whisky in its Trinity Series in Lalique in December:
The Glenturret Prowess
. With only 320 bottles available, the exclusive, limited edition whisky, which combines the liquid of two casks filled in the late 80s, clocks in at £11,800 (US$14,350) each. What adds to that value? The fact that this 33-year-old liquid is presented in a crystal decanter designed by Marc Larminaux, artistic and creative director at Lalique. Talk about beauty on both the inside and out.
---
Easy Liquor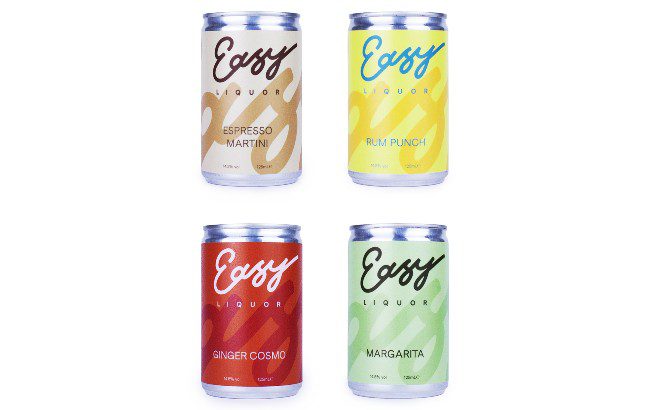 Inspired by fast-paced and modern living, Lockdown Liquor Co unveiled its
first range of canned cocktails
before Christmas. The Easy Liquor range includes a Margarita, Rum Punch, Ginger Cosmo and an Espresso Martini, all presented in a 125ml 100% recyclable can and clocking in at 14.5% ABV. Each ready-to-drink cocktail is made using spirits, pressed juices and natural botanicals, and are available via Matthew Clark, Bibendum and Tennents Direct, as well as via lockdown-liquor.com for an RRP of £18 (US$21.90) per four-pack.
---
Khoosh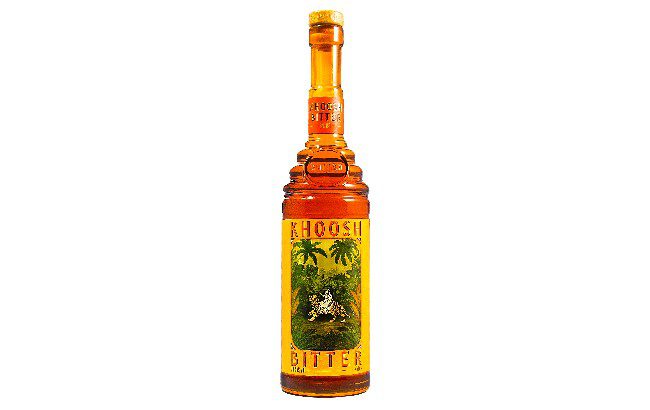 At the end of 2022,
Phoenyx Spirits took it upon itself to revive a series of liqueurs
that had previously disappeared from shelves. The first was Khoosh, a bitter orange liqueur that initially found popularity in the UK at the turn of the 20
th
 century. The brand disappeared in the late 1930s, and was reinvented by Phoenyx Spirits using the original ingredients, including quassia amara, a botanical often used as a medicine for treating digestive issues. The 20% ABV liqueur is described as having a 'sweet viscosity, mild herbaceousness and a lingering bitterness'. It is recommended served with Champagne in a coupe to create a Khoosh Fizz.
---
Dr Hostetter's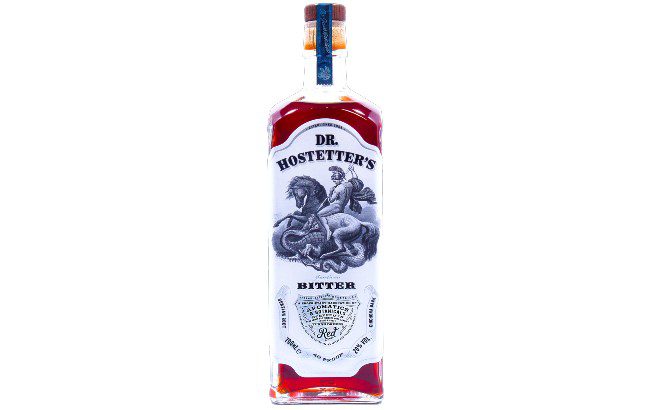 Dr Hostetter's is described as 'the original American bitter liqueur' and was established by the brand's namesake in 1953. It's been given a new lease of life by Phoenyx Spirits with a revitalised and reformulated recipe 'for the modern cocktail era'. Originally marketed at a medicinal bitter, Dr Hostetter's has been created to pair with Bourbon and rye whiskey, and has been re-made using American botanicals, red fruits, rose and carmine, as well as 'the majority' of original ingredients.
---
The Glasgow Distillery Golden Beer Cask Finish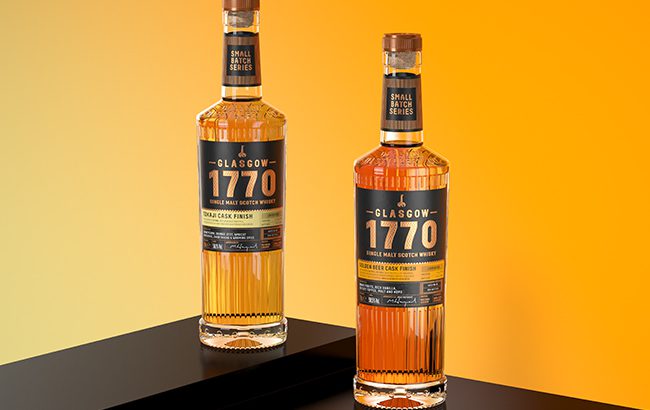 The Glasgow Distillery expanded its Small Batch Series in December with the release of a single malt finished in Innis & Gunn beer casks. This was the first time the distillery had turned to beer cask finishing, and the result was a 'rich, Sherry-influenced whisky' with notes of dark fruits, sticky toffee and rich vanilla, with a dry and hoppy finish. With only 356 bottles available at 58.5% ABV, lovers of dry beer flavours should
hop
to it to try it for themselves…
---
Boann Distillery single pot still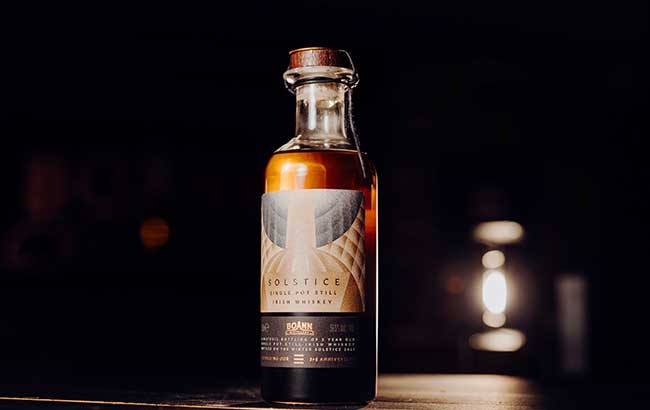 December was a big month for the Ireland-based Boann Distillery, as it unveiled its inaugural single pot still bottling, the first time whiskey has been distilled in Drogheda in 160 years. Launched to mark the winter solstice on 21 December, the single pot still distillate was filled into different wine and spirit casks, including a 'new era of oak cask', Pedro Ximénez, Armagnac, Sauternes, Moscatel, Chardonnay, Bordeaux, rum and Marsala. The whiskey boasts flavours of sultanas, banana bread and barmbrack on the palate, with a long finish featuring traces of candied bark, peach fuzz and cinnamon buns.
---
Glen Devron 40 Years Old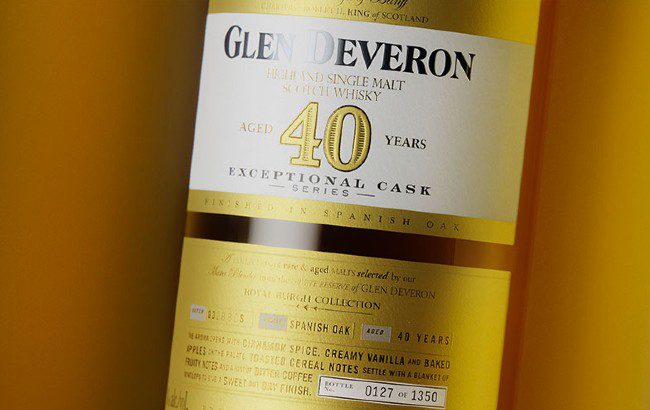 Travelling any time soon? Bacardi Global Travel Retail released a 40-year-old Glen Deveron whisky in December. It joined the brand's Exceptional Cask Series, and is available as a travel retail exclusive. As the oldest whisky the distillery has released to date, it retails at US$4,900 and rests at 43% ABV. Time spent ageing in an 'extremely rare' oloroso Sherry Spanish oak butt has given it an intense colour and spice. It was first distilled on 28 November 1980.
---
Whistlepig Piggybank Rye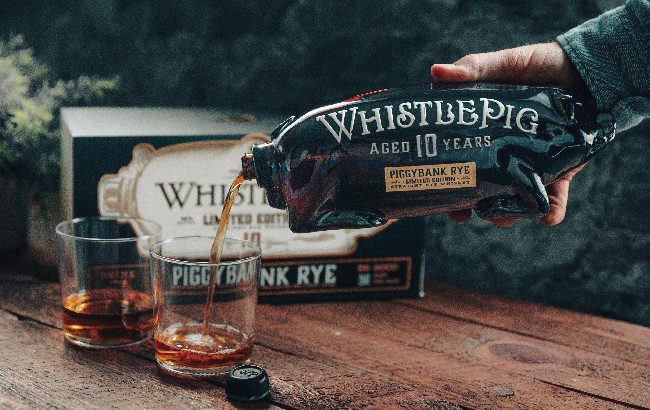 Ever wanted to sip whisky from the rear of a pig? No, it's never been high on our wish list either, but now that the option is there, we wouldn't say no – especially as it's an option brought to us by Vermont-based producer Whistlepig. Presented in a limited edition porcine decanter,
the 10-year-old Piggybank Rye
has been designed to be sipped 'from the rear' in honour of the brands '10 years of award-winning innovation'. The commemorative Straight Rye Whiskey has been bottled at 55% ABV in a one-litre replica Berkshire Bitter pig decanter. Definitely a bottle to take centre-stage on your drinks shelf.
---
Spiced Apple York Gin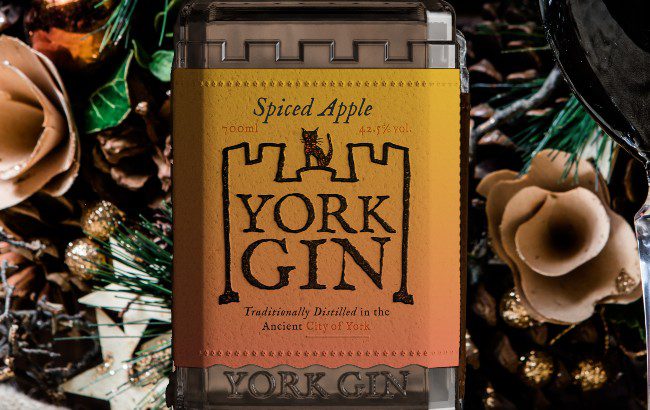 Looking for the '
traditional taste of Christmas
'? The team at York Gin have bottled it, so you can have it waiting for you on your booze shelf for whenever the festive mood strikes. Made using cinnamon, cloves and ginger botanicals, as well as 'glory of York' ribston pippin apples, this dry gin was inspired by mulled drinks, originally known as wassail, consumed during the festive season of centuries past.
---
Seven Tails Spiced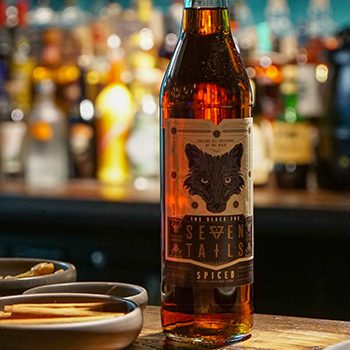 If you're on the hunt for
something innovative
, look no further than Seven Tails Distillers, which released what is thought to be the world's first spiced brandy at the end of last year. Inspired by the 'success of the spiced rum category', Seven Tails Spiced, The Black Fox, was aged in oak barrels in France for a minimum of 12 months, then naturally flavoured with traditional French spices as well as vanilla and coffee bean. The 40.7% ABV spirit offers notes of candied vanilla and subtle black cherry that subside to a dry, yet rich coffee finish, and comes alive when added to cola, ginger ale or pineapple juice.
---
---