Buffalo Trace Bourbon & Bourbon Cream Liqueur & White Dog Mash #1 Bundle
From the worlds most award winning distillery in Kentucky, this bundles shows the diversity of fine American Whiskey. White Dog Mash #1 (known as moonshine) is bourbon in its infancy. Buffalo Trace Kentucky Straight Bourbon is consistently rated among the best bourbon's in the world. Bourbon Cream Liqueur is a delectable combination of Kentucky bourbon and delicious cream that can be enjoyed chilled, on the rocks, or over coffee.
Included in this Collection: 
Buffalo Trace Bourbon 
Buffalo Trace Kentucky Straight Bourbon Whiskey is distilled, aged and bottled at the most award-winning distillery in the world. Made from the finest corn, rye and barley malt, this whiskey ages in new oak barrels for years in century old warehouses until the peak of maturity. The result is Buffalo Trace's taste is rich and complex, with hints of vanilla, toffee and candied fruit. The smooth finish lingers on the palate. This will never change.
Buffalo Trace bourbon is consistently rated among the best bourbons in the world by the industry's most knowledgeable critics. Buffalo Trace distillery is the oldest continuously operating distillery in America. During Prohibition the distillery was even permitted to remain operational, to make whiskey for "medicinal purposes".
Within the past decade, Buffalo Trace has won more awards than any other distillery in the world, including an unmatched seven "Distillery of the Year" titles. Still American family owned and located in Franklin County, Kentucky, the distillery's rich history includes such legendary distillers as E.H. Taylor, Jr, George T. Stagg, Albert B. Blanton, Orville Schupp and Elmer T. Lee. The distillery sprawls impressively over 130 acres and is home to four centuries of architecture - all still fully operational.
Buffalo Trace Bourbon Cream Liqueur
Bourbon Cream is handcrafted using Buffalo Trace Kentucky Straight Bourbon, making it a perfect marriage of rich delicious cream and smooth Kentucky bourbon.
Buffalo Trace Bourbon Cream can enjoy it chilled, on the rocks, or pour it in a cup of coffee for an indulgent after dinner cocktail. Try the Buffalo Float- "the adult root beer float."
This liqueur is rich and sweet. The smooth taste of Buffalo Trace Bourbon complements the creamy vanilla flavor.
Buffalo Trace White Dog Mash #1 375ml
In Kentucky, buffalo carved a pathway followed by America's first explorers. Those brave pioneers distilled whiskey using traditional methods and drank it right off the still. They called it White Dog. This raw distillate was clear, un-aged and had a hint of sweet corn. Later distillers discovered this spirit was perfect for aging - creating what we know today as fine Kentucky Straight Bourbon Whiskey. Buffalo Trace Distillery is still making whiskey on the spot where ancient buffalo once crossed the Kentucky River and following centuries of time-honored distilling tradition. Enjoy this White Dog (also known as moonshine) the way Americans did more than 200 years ago. Sweet aroma, with a slight burn. The corn coats the tongue with oil and vanilla.
All whiskey is actually considered "white dog" when it comes off a still. It is un-aged, raw whiskey. This whiskey has never seen the inside of a barrel.
All items will be shipped together.
Customer Reviews
Write a Review
Ask a Question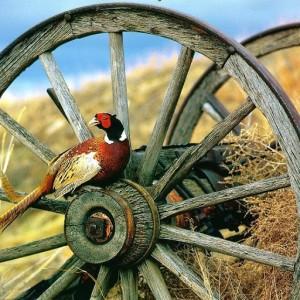 MM
12/25/2021
Max m.

United States
Excellent
Wife got me this for Christmas and I couldn't be happier! This is an amazing gift!