Top 10 spirits launches in February 2020
The "world's first" carbon-neutral gin, a Bourbon cask-finished Courvoisier spirit drink and Ireland's "oldest" Irish whiskey range were among the top products unveiled last month.
With Dry January over, spirits producers unveiled their latest innovations in February to attract new drinkers. Gin dominated our list with new line extensions from Gordon's, which continued to build on its flavoured portfolio, while Hendrick's and Martin Miller's unveiled limited edition offerings in the UK. Cognac brand Courvoisier experimented with barrel finishing to launch a Bourbon cask-finished 'spirit drink' and Bombay Sapphire moved into the burgeoning ready-to-drink category with a canned G&T.
Click through the following pages to explore our full round-up of eye-catching spirits launched in February. 
Which new products grabbed your attention last month? If we've missed your favourite, let us know in the comments box below.
Glenfiddich 1975 Vintage Cask 4706 and Cask 5114
William Grant & Sons released two 44-year-old whiskies as part of its Rare Collection series of single malts from Scotch whisky brand Glenfiddich last month. Only 100 bottles of each single cask whisky are being released exclusively in the US. Both casks were filled within a week of each other in 1975. Cask 4706 was aged in a European oak Sherry butt, while Cask 5114 was matured in a European oak hogshead. For more information, click
here
.
Bombay Sapphire & Tonic RTD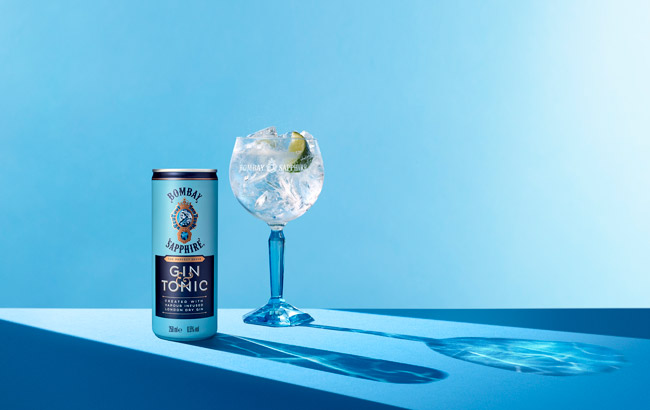 Bacardi's Bombay Sapphire gin brand tapped into the ready-to-drink (RTD) market with the launch of a canned G&T. The RTD Bombay Sapphire & Tonic is packaged at 6.5% ABV and priced at £2.80 (US$3.60) per 250ml can. The canned G&Ts are now available to buy from UK online retailer Ocado. Bombay Sapphire & Tonic is said to be best enjoyed cold and poured over ice with a squeeze of lime. For more information, click
here
.
Midleton Very Rare Silent Distillery Chapter One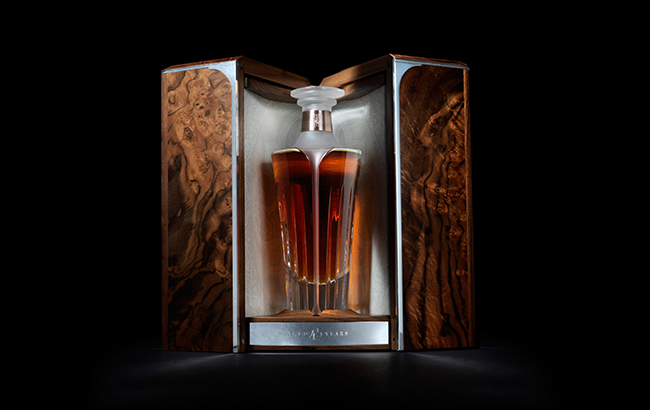 The 45-year-old Midleton Very Rare Silent Distillery Chapter One is the first whiskey to be launched from the Midleton Very Rare Silent Distillery Collection. It is the first official release from the Old Midleton site in 16 years and contains some of the last drops from the distillery. The spirit used to make the single malt whiskey was laid down in 1974 under master distiller emeritus Max Crockett. It was part of a range of innovative trials never to be released or repeated. Bottled at 51.2% ABV, the whiskey will be limited to 48 bottles, which will be available in Ireland, France, the UK and the US, priced at RRP €35,000 (£32,000/US$40,000) per 750ml. For more information, click
here
.
Gordon's Sicilian Lemon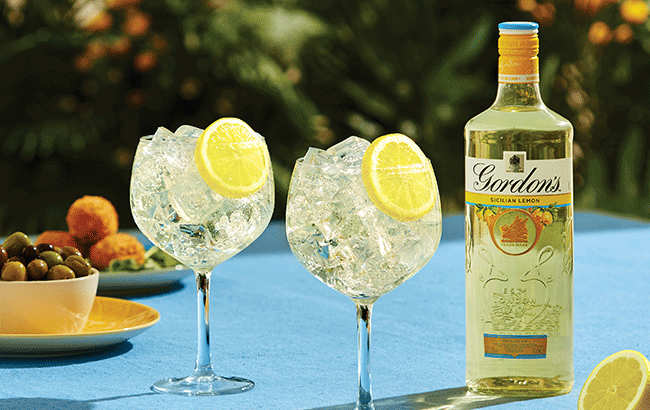 In February, Diageo extended its Gordon's gin range with a new lemon-flavoured bottling, which will be available from 10 March. Gordon's Sicilian Lemon is a blend of the original Gordon's London Dry gin recipe with "100% natural flavours" of Sicilian lemon. Diageo claims Gordon's Sicilian Lemon is "perfectly placed to follow in the footsteps" of its pink stablemate, which it described as "the most successful new spirit product development in the last decade" For more information, click
here
.
Ardbeg Blaaack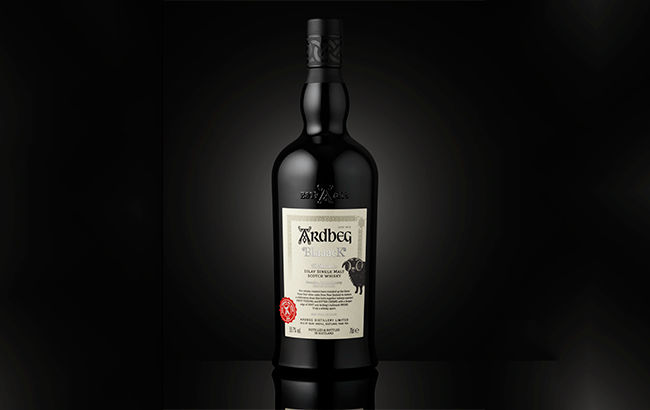 Last month, Ardbeg unveiled a special whisky to mark the 20th anniversary of the Ardbeg Committee and its annual Ardbeg Day, held on 30 May 2020, the final Saturday of the Fèis Ìle music and whisky festival on Islay. The expression is matured in Pinot Noir casks from New Zealand. The release celebrates 20 years since the Ardbeg Committee was established on 1 January 2000. Bottled at 46% ABV, Ardbeg Blaaack will retail for RRP £94 (US$122) per bottle. For more information, click
here
.
Martin Miller's Summerful Gin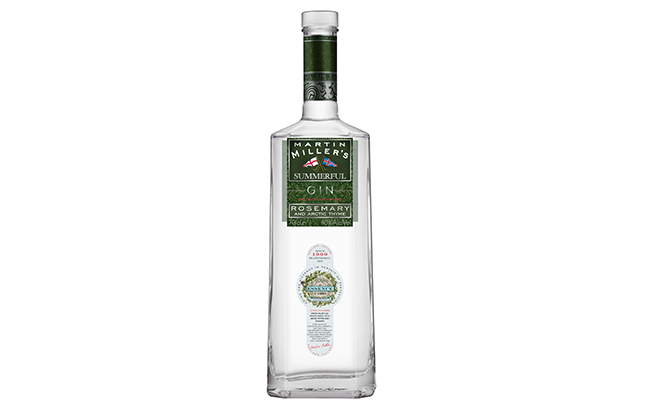 Zamora Company's Martin Miller's gin added a limited edition summer-inspired expression to its range last month. Summerful Gin is the brand's first seasonal variant and is made with Arctic thyme and rosemary to honour Martin Miller's Icelandic and English roots. It is recommended served with tonic water, a wedge of grapefruit and a sprig of rosemary, or in cocktails such as a Southside or a Dry Martini. For more information, click
here
.
The Dalmore 51 Years Old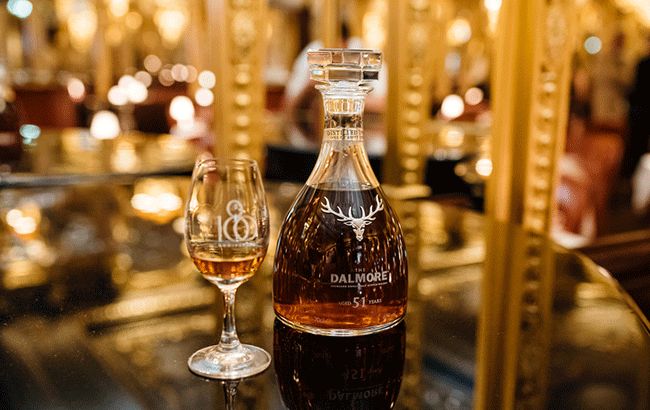 Single malt Scotch The Dalmore released 51 decanters of a 51-year-old whisky last month. Bottled at 40% ABV, the whisky was first matured in ex-Bourbon casks before being split between Port Colheita 1938 casks, Matusalem Sherry casks and first-fill Bourbon casks. The whiskies were then combined in specially selected Bourbon barrels. It has been priced at RRP £55,000 (US$71,700) per bottle. For more information, click
here
.
Nàdar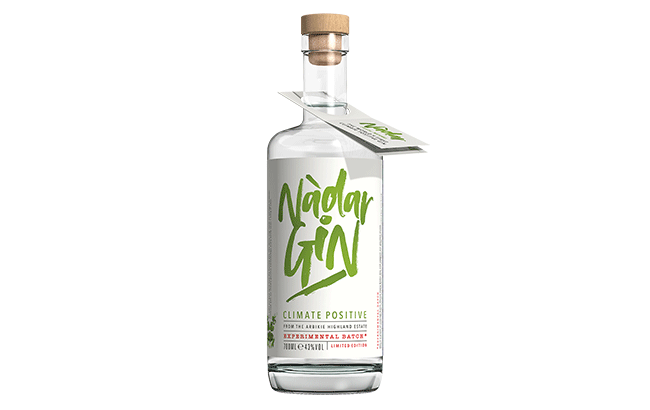 Scottish distiller Arbikie released what is thought to be the world's first carbon-neutral gin in February. Nàdar was born from a five-year research project and is said to avoid more carbon dioxide emissions than it creates. The gin has a carbon footprint of -1.54kg of CO
2
e (carbon dioxide equivalent) per 700ml bottle. By using peas to make the gin, instead of more common base ingredients such as wheat, barley or maize, Arbikie was able to eliminate the use of synthetic nitrogen fertiliser, avoiding any negative impact on waterways, air and soil. For more information, click
here
.
Courvoisier Avant-Garde Bourbon Finish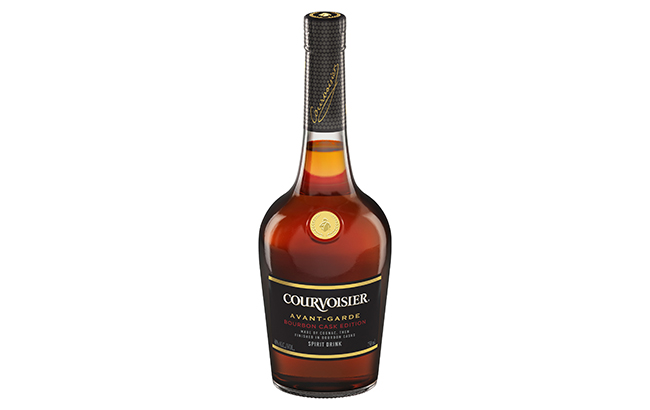 The limited edition Courvoisier Avant-Garde Bourbon Finish is a VS expression finished in Kentucky Bourbon casks. According to Bureau National Interprofessionnel du Cognac (BNIC) regulations, the Bourbon barrel ageing process does not allow it to be classified as a Cognac, and as such, it must be labelled a 'spirit drink'. The extra ageing is said to give the bottling an "elegant and velvety finish with tasting notes of vanilla, honey and sweet marmalade". On the palate, it is described as having notes of "soft smoky leather and sweet orange". The expression, which is the first in the brand's new Avant-Garde series, is available exclusively in the US. For more information, click
here
.
Lunar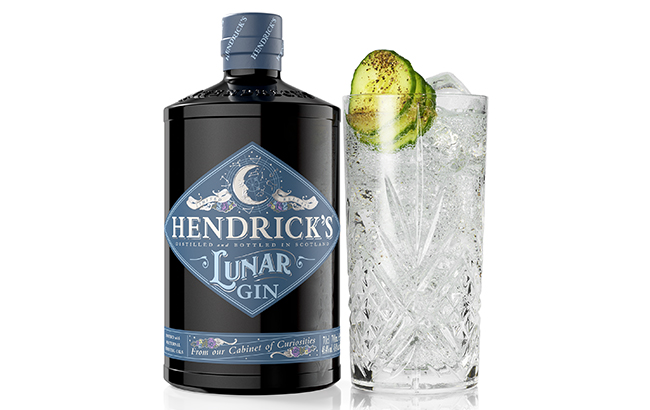 The limited edition moon-inspired Lunar gin is the second release from Hendrick's
master distiller Lesley Gracie's
 'Cabinet of Curiosities', which is said to be "a place of experimental botanic alchemy" at the 
Hendrick's Gin Palace in Scotland.
Bottled at 43.4% ABV, Lunar is described as "distinctly floral with a delicate spicy finish" and is recommended served with the brand's signature cucumber garnish, as well as black pepper. The launch of Lunar in the UK will be supported with "significant marketing investment". For more information, click
here
.